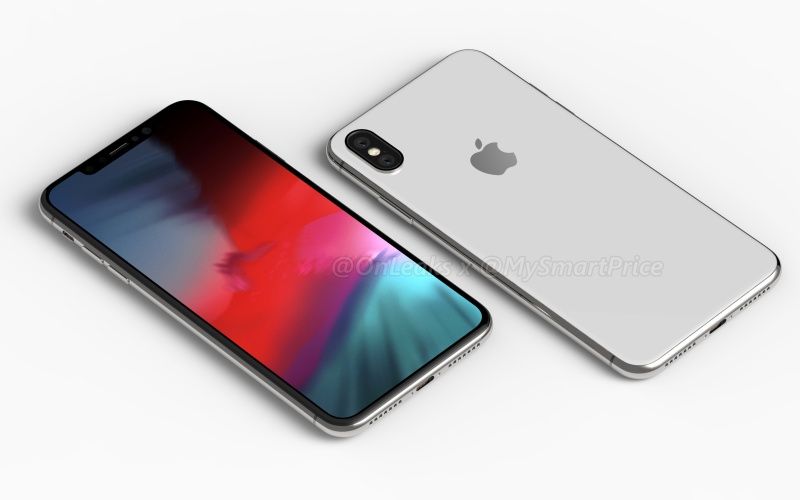 It has been known for a while now about Apple's intentions of releasing a relatively affordable iPhone X successor with an LCD screen. A new report from Katy Huberty, a well-known Apple analyst from Morgan Stanley believes this specific variant's launch could be delayed by a full month. This means instead of the expected September launch, the 6.1-inch LCD iPhone is likely to come out in October. The reason behind the launch delay is likely to be a result of manufacturing challenges faced by trying to fit an LCD panel in a bezel-less, iPhone X-inspired design.
6.1-inch iPhone Facing LED Backlight Leakage
According to Huberty, "We currently see no delay in the ramp of Apple's upcoming flagship 5.8″ or 6.5″ OLED iPhones. However suspected issues with LED backlight leakage have caused a 1-month delay in mass production of the 6.1″ LCD iPhone, although this is down from a 6-week delay baked into the original production forecast, according to suppliers."
What This Means For Apple
Huberty further goes on to explain that this delay in LCD production will severely impact Apple's revenue for the corresponding quarter. In her report, she explains how she has worked with the Morgan Stanley quant team to consolidate data from fifty to sixty Taiwanese Apple suppliers. A subset of 12 of these suppliers has seen comparatively weaker June results. A third of this subset has been identified to have a noticeably "higher correlation to Apple sales guidance and stock performance than others." This combined with a one month delay of 6.1-inch LCD iPhone's launch is said to " weaken the relationship this quarter" further.
Considering Apple has already started to face challenges in the Indian market with a significant loss in sales due to severe competition from affordable offerings, things are looking bleaker for the company overall. However, Apple has faced such challenges before. Last year, the LCD iPhone 8 and iPhone 8 Plus shipped in September, while the OLED iPhone X debuted in November. Only time will tell how much of a lasting impact another product launch delay will cost.
Apple's plans in India
After losing two senior sales executives, the San Francisco based tech giant has been reportedly working to restructure its Indian operations. Manufacturing of some devices has already begun shifting in India in an attempt to lower costs and make them more affordable. The devices part of this program include the iPhone SE and the iPhone 6S. The company currently holds only a two percent market share in this subcontinent. It plans on turning things around with the local production of devices so that it can lower their prices by having to spend less on transportation and import duties.
Apple iPhone (2018): What We Know So Far
It is expected that Apple will announce three new iPhone models at its launch event scheduled to take place this September. The 6.1-inch LCD iPhone will be accompanied by the two OLED variants with 5.8-inch and 6.5-inch screen respectively.
Very little is expected to change in the exterior design of the 6.1-inch iPhone over the older iPhone X other than a single camera at the back instead of the latter's dual camera setup. The screen is likely to be offering the same ultrawide 19.5:9 aspect ratio, similar to the iPhone X. The phone is also said to measure 150.9×76.5×8.3mm.
The larger 6.5-inch OLED iPhone X is reported to measure 157.5×77.4×7.7mm (9.1mm if you include the camera bump). The 5.8-inch version, on the other hand, is likely to be a revamped iteration of the existing iPhone X. Apple is also expected to debut a new A12 SoC, which will be the successor to the powerful A11 Bionic processor. One or more of the models releasing this year could also feature iOS 12. The phones are also rumored to come in new colour options including Blue, Red, Gold and Orange