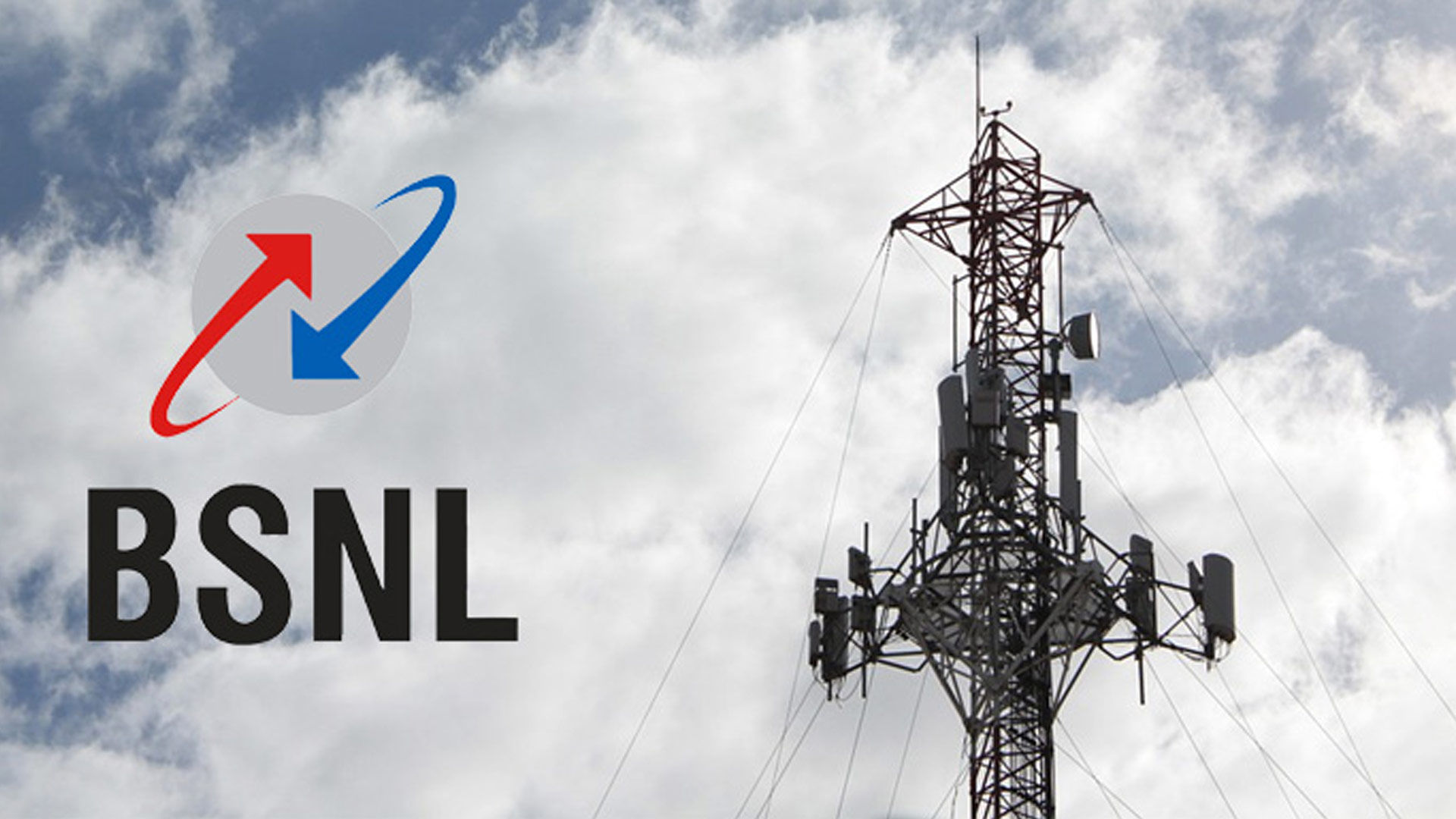 State-run telecom operator has rolled out a new STV plan worth Rs. 171 in Andhra Pradesh & Telangana circle. The new plan offers a whopping 60GB data. BSNL has been on a roll with its data offering recently. The telecom operator has just revised the data limits of its FTTP plans. With the new STV plan, the telco is also offering unlimited calling and SMS benefits as well.
BSNL Rs. 171 STV Prepaid Recharge Plan: Details
With the new STV prepaid recharge plan, BSNL is offering 2Gb data for 30 days that translates to a total of 60GB data. Apart from this, the recharge plan also packs unlimited voice calling benefits with no FUP limits. Interestingly, the voice calling benefit is also applicable to the Delhi and Mumbai circles, which is rare. You can call on any number across the country under the unlimited calling benefits of the STV plan. The recharge plan comes with 100 SMSes per day for the entire validity period. Overall, there is 2GB data per day, unlimited voice calls with no FUP limits, 100 SMSes per day for 30 days in Rs. 171.
Similar Plans from Other Telecom Operator
The other telecom operators are offering similar plans but BSNL has managed to beat all the offerings with the latest STV recharge plan. In a similar plan, Reliance Jio is offering 2GB data per day, unlimited voice calls and 100 SMS per day under a tariff plan worth Rs. 198. The plan is valid for a period of 28 days. Bharti Airtel also has a prepaid plan for Rs. 199 that offers similar benefits. Under the plan, you will get unlimited voice calling benefits without any FUP limit along with 100 SMS per day for 28 days. The data offered under this plan is 1.4GB of 2G/3G/4G data per day. The validity of the entire plan is 28 days. BSNL's Rs. 171 STV prepaid recharge plan is better than what Reliance Jio and Bharti Airtel have to offer. Also, the plan is comparatively cheaper. But again, the plan is only rolled out for the Telangana and Andhra Pradesh Circle, so that's a flip side to it.
Revised Broadband Plans from BSNL
Apart from rolling out new plans, BSNL is also revamping its existing offerings. The state-run telco has recently revised its broadband plans to take on Reliance Jio.
The revised plans with an upgraded FUP limit include Fibro Combo ULD 3999, Fibro Combo ULD 5999, Fibro Combo ULD 9999, and Fibro Combo ULD 16999. All these broadband plans are premium offering from BSNL and provide high-speed internet along with free calling facility. The modified Fibro Combo ULD 3999 plan now offers 500GB FUP with 50 Mbps speed. Post the FUP limit, the speed goes down to 4 Mbps at 20 Mbps. Previously, the plan came with 300GB FUP limit at 20 Mbps and a post-FUP speed of 2 Mbps. The next revised plan is the Fibro Combo 5999 ULD which now offers 100GB data with 60 Mbps speed which downgrades to 4 Mbps after hitting the FUP limit. Earlier, this plan came with more data at a lower speed (400GB at 30 Mbps, after FUP speed being 2 Mbps).
The next plan is the Fibro Combo 9999 ULD plan which now offers a total of 2000GB data with the 80 Mbps speed and the speed throttles down to 6Mbps after hitting the FUP limit. Previously, the plan came with 600GB data with 50 Mbps, 2 Mbps being the post-FUP speed. The last plan that got revised is the Fibro Combo 16999 ULD, which now offers a whopping 3000GB FUP data with 100 Mbps speed. The FUP speed downgrades to 8 Mbps after meeting the FUP limit. Earlier, this plan offered 800GB with 100 Mbps speed and a 4Mbps speed after hitting the FUP mark. BSNL has been doubling its efforts now that Jio GigaFiber is making its way to the telecom industry. All the other telecom operators are also preparing to take on the new offering from Reliance. Vodafone and Idea will soon be a single entity fighting together in the price war.