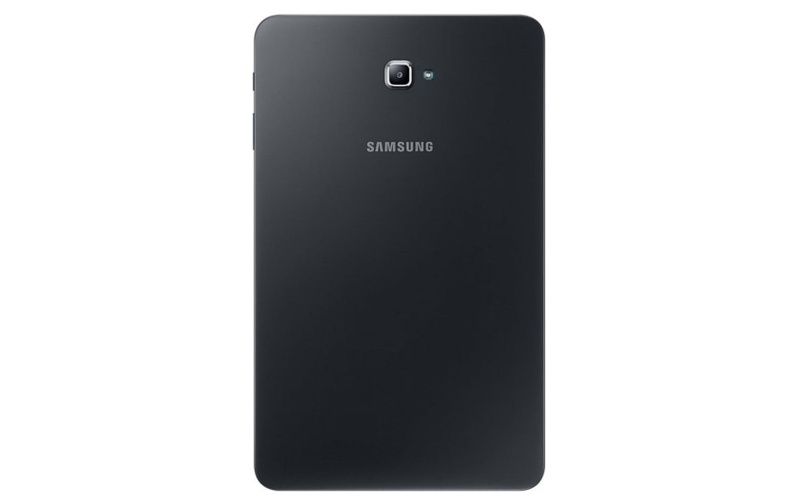 With all the hype surrounding the Galaxy Note 9, it is easy to ignore Samsung's upcoming line of tablets. One really can't be blamed for doing so, as the state of Android tablets looks grim. Not a lot of companies make them, and most of the ones available on the market aren't up to the mark. Samsung is one of the few companies that still believes in tablets and had a couple of good ones in store for us. Today, we stumbled upon an image showing us the Samsung Galaxy Tab A2 XL.
Galaxy Tab A2 XL: Spotted online
Sammobile managed to get their hands on a leaked image of the Galaxy Tab A2 XL. Much like their smartphone counterparts, the Galaxy Tab A series are budget offerings and don't come with the bells and whistles of their flagship counterparts. Let's take a look at some of the tablet's specifications.
Galaxy Tab A2 XL: Specifications
The Galaxy Tab A2 XL comes with a 10.5-inch IPS LCD panel with a resolution of 1920×1080. No bezel-less design or notch shenanigans here, thankfully. The primary camera is 8-megapixels and the secondary camera 5-megapixels. Not a whole lot going on there, by the looks of it. Besides, a tablet's primary function isn't photography, so it's ok if the cameras are nerfed to keep the overall cost low.
The Galaxy Tab A2 XL is governed by a Qualcomm Snapdragon 450 SoC coupled with 3GB of RAM and 32GB of internal storage, which can be expanded via micro SD card. There may be a higher-end model with more RAM and storage, but we don't know for sure just yet.  The Snapdragon 450 isn't exactly top-of-the-line hardware, so one can expect a few hiccups while running resource-heavy applications. The tablet is powered by a 7,300mAh battery that supports Quick Charge.
Other connectivity options include 802.11 b/g/b/ac WiFi, Bluetooth and a micro USB port for charging and data transfer. The tablet is available in LTE and WiFi-only models. It lacks any physical buttons and even a fingerprint scanner for the matter. We can expect it to come with support for facial recognition as the only form of biometric authentication. There's no sign of a dedicated Bixby button either (not that we asked for it to begin with).
Galaxy Tab A2 XL: Price in India
The Galaxy Tab A2 XL is expected to cost between Rs. 25,000 and 30,000 in India. The cost will vary depending on the LTE and WiFi variant. It could also vary on the basis of internal storage/RAM if there are other variants available. The Galaxy Tab A2 XL can do an excellent job as your multimedia device for when you can't be bothered to fire up your TV/Desktop/Laptop. The main problem with tablets is that they have worst of both worlds when it comes to functionality. You're still restricted to a mobile version of everything and have to lug around a near laptop size piece of hardware. The use case for tablets is fairly limited, especially budget ones. Even Samsung's best Tab S series of tablets can't hold up against iPads, which despite their high price, are still preferred by consumers. It'll take nothing short of a miracle for Android tablets to become relevant again as even Google ditched the idea of making tablets after the ill-fated Pixel C.