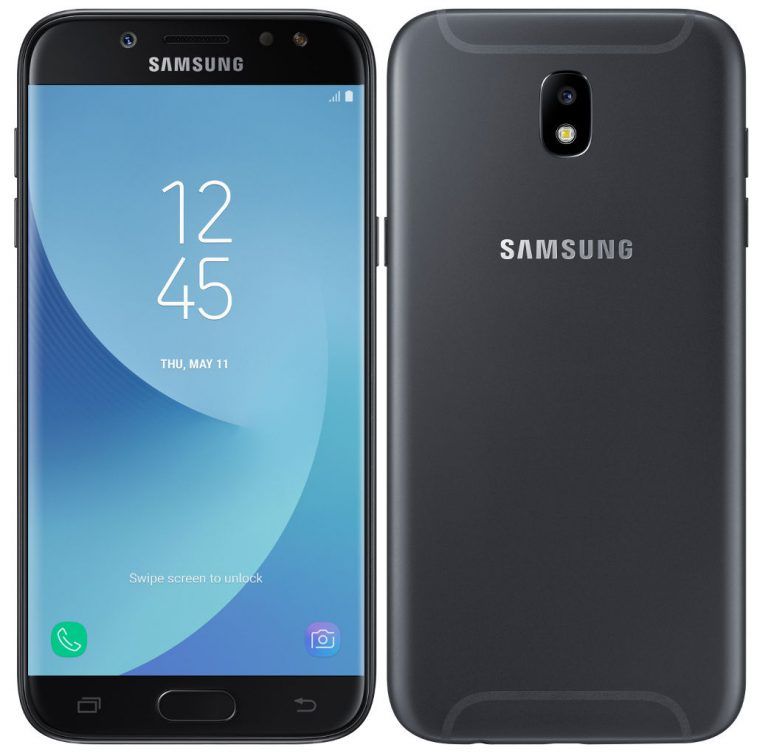 Samsung's track record hasn't been the most impressive when it comes to delivering timely software updates to their devices. At times, even flagship devices are running an older version of Android for extended periods of time. The situation gets much as the price of the device in question gets lower. Budget devices often have to wait over a year to get a major software update. Thankfully, Samsung is attempting to rectify that by rolling out Oreo to several Galaxy J devices. We spotted Galaxy J devices marked as Oreo-ready on the WiFi Alliance website.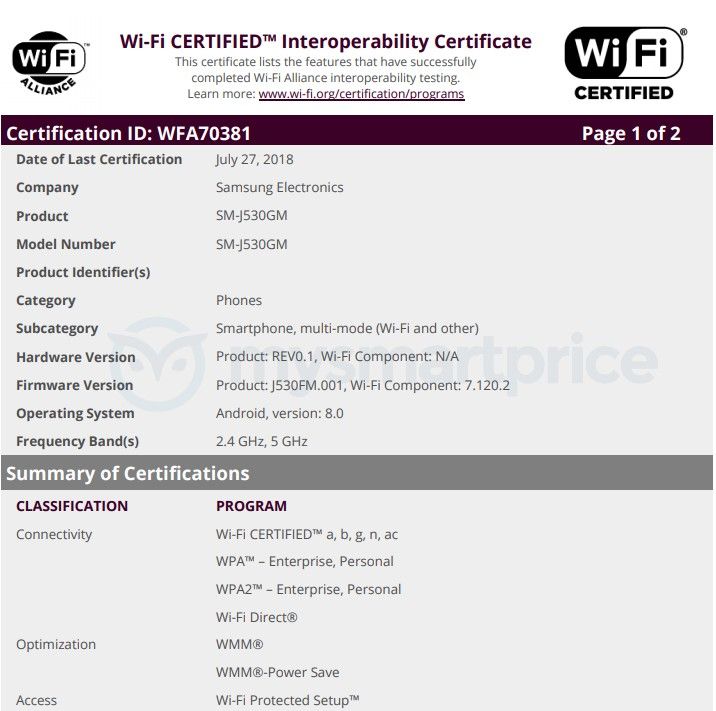 We spotted a total of thirteen Galaxy J5 devices that were running Oreo, all of the variants of the Galaxy J5 including the Galaxy J5 2017, J5 Pro and dual-SIM versions of the J5. The devices are SM-J530GM, SM-J530GM/DS, SM-J530F/DS, SM-J530Y/DS, SM-J530G, SM-J530S, SM-J530L, SM-J530F, SM-J530FM/DS, SM-J530K, SM-J530YM/DS and the SM-J530Y. Certification from the WiFi Alliance is integral before any major software upgrade. However, it'll be some time before the actual update hits the devices, as the software has to go through several other hoops before it can make its way to the open market. Currently, all the devices on the list are running Android Nougat. Oreo will very likely be the last major software update in store for them. They'll also get a bump up to Samsung Experience 9.0 but will very likely miss several features that the Android fork brought to Samsung's flagships.
The latest Galaxy J5 comes with a 5.2-inch 720p Super AMOLED panel, powered by an Exynos 7870 SoC coupled with 2/3 GB of RAM and 16/32GB of internal storage. The primary and secondary camera is 13-megapixels each and come with LED flash and some standard Samsung Experience features. It is one of the few devices at the price point that offers 802.11 ac Wifi, which is impressive in itself. The battery is a non-removable 3,000mAh Li-ion unit that doesn't support any version of Quick Charge. A front-mounted fingerprint scanner also doubles up as the home button. They're strictly ok for the price and an ideal choice for people who don't want to spend too much on a smartphone.