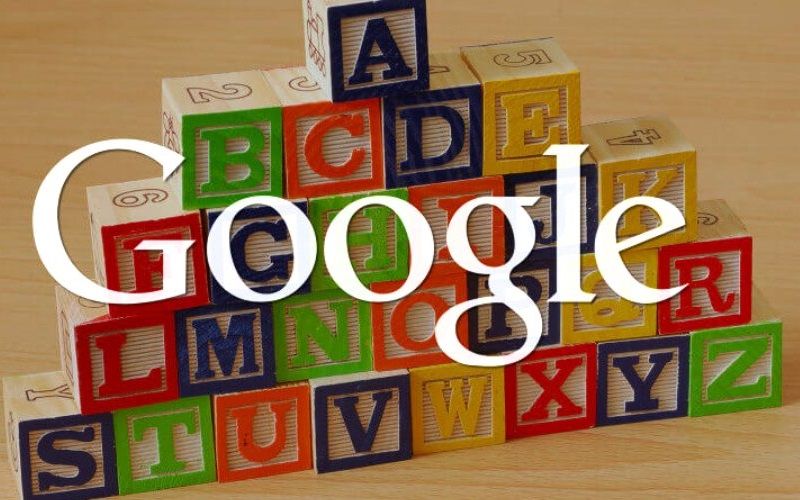 Google's parent company Alphabet recently posted its earnings for the second quarter of 2018. Needless to mention, the company's revenues have never been stronger. Moreover, despite the huge fine slapped by European Council, Google's net income still managed to reach within touching distance of $3 Billion.
Alphabet's gross revenue hit $32.66 Billion for the second quarter of 2018. Google's parent company had an Operating Income of just $2.8 Billion. However, had it not been for the humongous $5 Billion fine, the company's Operating Income would have been $7.88 Billion. Of course, Google is expected to contest the penalty. Should it win during the appeal process or even manage to scale down the fine, the company's Operating Income will shoot up substantially.
Advertising Still The Most Important and Strongest Revenue Earner:
Alphabet continues to earn majority of its revenue from advertising. The advertising, driven by AI, machine learning, and advanced neural processing, appears on Google's own properties and its network members' properties. This one segment earned $28 billion for the quarter. The rest of the $32.4 Billion, about $4.4 Billion, came from "other revenues" segment — including the hardware business, Play Store, and several others.
Interestingly, Google also has an "Other Bets" segment. It consists of various experimental startups, and other longshot avenues with goals that may nor may not materialize. Surprisingly, this had higher revenue of $145 million this quarter. However, this division also raised its operating loss to $732 million.
The Costs And Expenditure To Attract Or Drive Traffic Is Rising For Google:
The traffic acquisition costs or the expenditure incurred by Google has been rising steadily, but hasn't skyrocketed. Paid clicks were up 15% on a Year on Year (YoY) basis. Whereas Cost per Click or CPC, is still on the same negative trend. In essence, Google is spending more to drive traffic to its advertising endeavors, while the CPC for Google is steadily declining.
Paid and organic search and social digital marketing benchmarks Q2 2018

The average CPC paid by Google search advertisers for keywords that included their own brand name rose 30% Y/Y in Q2 2018 whilst desktop organic search visits fell 5%. Find out more =>https://t.co/LVWF0p2Rcw pic.twitter.com/Ohu2ArDCVj

— Smart Insights (@SmartInsights) July 24, 2018
To drive Google's growth at an accelerated pace, the company hired more than 13,000 employees within the last 12 months. Google has indicated that majority of these new employees were meant for the company's cloud business. As per last official count, Google has over 89,000 employees across the globe. If the company continues at the current rate, Alphabet could have over 100,000 employees before 2019 is over.
European Union $5 Billion Fine Erodes Google's Income:
The European Commission (EC) recently slapped a huge $5 Billion fine on Google. The actual figure was €4.3 Billion, which translates to around $5 Billion USD. Google was penalized allegedly because of the way the company's Android Operating System functions. The EC claims Google has acted illegally by arm-twisting Android OEMs to pre-load Google Search and Chrome onto Android phones. The company allegedly pays manufacturers to exclusively install certain Google apps over competing ones. Also, the EC insists Google prevents the OEMs from selling any sort of smart device that runs a "forked" version of Android.
Merkle data: Most people outside of Search are shocked by this 🙂 -> Google's share of total site visits produced by organic search was 93% in Q2 2018, up from 91% a year earlier. On mobile devices,
Google produced 96% of organic search visits in Q2 2018, up from 94% in Q2 2017: pic.twitter.com/XQXfHqOrtT

— Glenn Gabe (@glenngabe) July 19, 2018
In its defense, Google's CEO Sundar Pichai wrote a blog post, in which he attempted to familiarize the EC with the current smartphone ecosystem. He writes, "The decision ignores the fact that Android phones compete with iOS phones, something that 89 percent of respondents to the Commission's own market survey confirmed. It also misses just how much choice Android provides to thousands of phone makers and mobile network operators who build and sell Android devices; to millions of app developers around the world who have built their businesses with Android; and billions of consumers who can now afford and use cutting-edge Android smartphones."
Incidentally, Google has just 90 days to alter its business practices so that they are in compliance with the requirements of the EC. Failing to do so, EC is threatening to slap an additional fine of up to 5% for its global daily turnover. In other words, the company must quickly come up with a strong appeal and/or successfully repeal or reduce the fine.