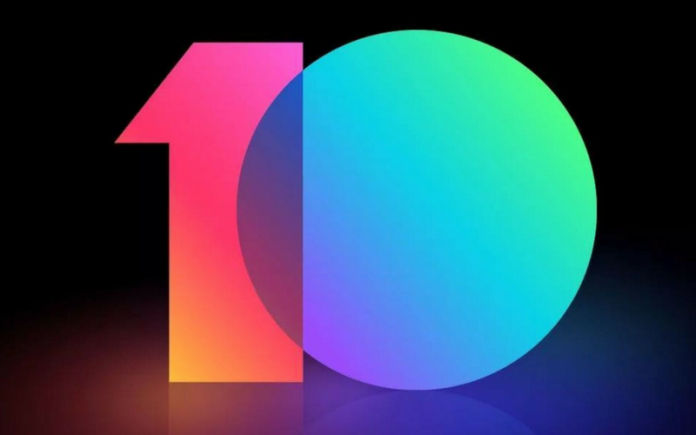 Smartphone manufacturers usually like to add a custom user interface to their Android smartphones. This makes it easier for users to distinguish between different phones, just by looking at the UI. Usually, stock Android is the fastest and provides the smoothest experience.
However, custom skins from manufacturers always include additional features and customization, making it better. This does make the UI a little slower than stock Android, but that's a small trade-off that users are okay with. Companies use Google's Android source code, and build a custom UI for its devices to provide different experiences.
For example, Samsung has the Samsung Experience UI, OnePlus has OxygenOS, Xiaomi has MIUI, Huawei has EMUI, and so on. Almost all companies, except for a few such as Nokia, use a custom version of Android.
Now, according to a new report, the latest Xiaomi UI, MIUI 10, is supposedly better than several other custom UI's used by Samsung, HTC, Oppo, and even Google's Android N stock UI. When we say better, we mean that it has more features, is smooth, and lets users get a lot of work done, compared to other UI's.
Xiaomi MIUI 10: Fast, Smooth and Productive
MIUI 10 is the latest version of Xiaomi's custom Android UI that is used on its latest smartphones. As we said earlier, this version of MIUI has scored better than many other custom smartphone UI in a benchmark test performed by Chinese tool Master Lu.
As per the benchmark test, Xiaomi's MIUI 10 has turned out to be a more productive custom Android OS than Samsung's Experience UI, Google's stock UI, HTC's Sense UI, and many more. Of course, the winner of the test turned out to be OnePlus, and that's no surprise.
But it is nice to know that MIUI is better some other big names in the industry, when it comes to getting the most features out of your device, and productivity. The benchmark included tests on criteria such as turn on time, app loading time, web browsing, file copying, and more. Each of this test had to be completed and the OS's were given a certain amount of points.
OnePlus's Hydrogen OS, the Chinese version of Oxygen OS, scored the highest points and won the test. The second place was bagged by Huawei's EMUI OS, third by Smartisan OS, and fourth by Xiaomi's MIUI 10 OS. Samsung's Samsung Experience came in 6th, and Google's stock Android N UI came in 7th.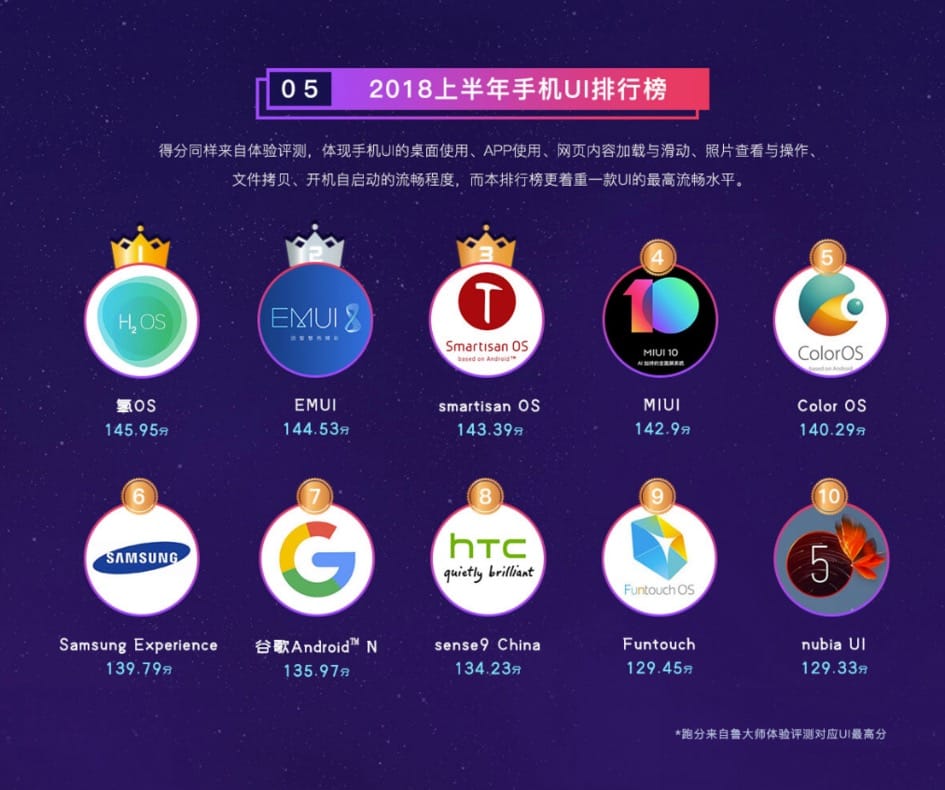 MIUI 10 is still in its beta stage, so expect it to be much better when it is released later this year. The latest firmware from Xiaomi is focused on AI and brings a new Smart Assistant, updated design, portrait mode on single camera devices, new task manager, smart home integration, new apps, and much more. For Indian users, MIUI 10 brings around 5 India specific features.
Xiaomi has already released both the Global Open Beta ROM and the Chinese Open Beta ROM to several of its devices. The testing is under process and should take a few more weeks to be completed.
Thanks for reading till the end of this article. For more such informative and exclusive tech content, like our Facebook page