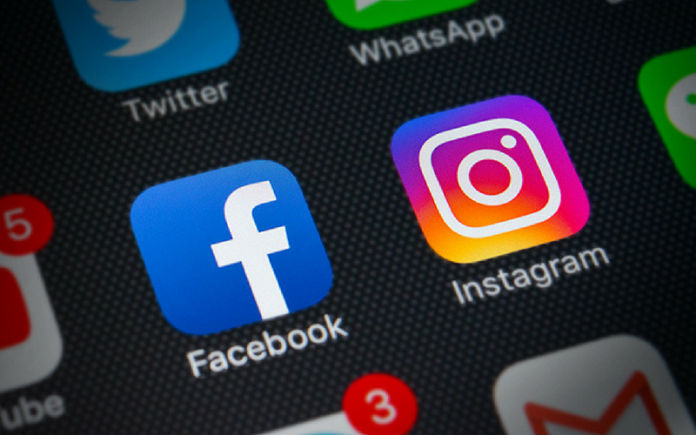 Social media is a big part of most people's lives today, and pretty much everyone has an account on Facebook or Instagram. Some use these outlets so much, that you can even call it an addiction, and that is not good.
Therefore, Facebook and Instagram have launched a new feature called Dashboard, which allows users to set reminders to tell them when they have spent too much time on these apps. If you are up for making changes and cutting down on time spent browsing through your social media feed, then these new tools could help you.
Facebook and Instagram's New Dashboard Tool
The tool is currently being tested by Facebook, who also owns Instagram, and it should be available for users in a couple of weeks. You can use the tool to set reminders that will then mute your notifications, so you won't keep looking at the apps. The tool allows users to set limits on how much time they can spend on the apps, and when you exceed that time, you get a reminder.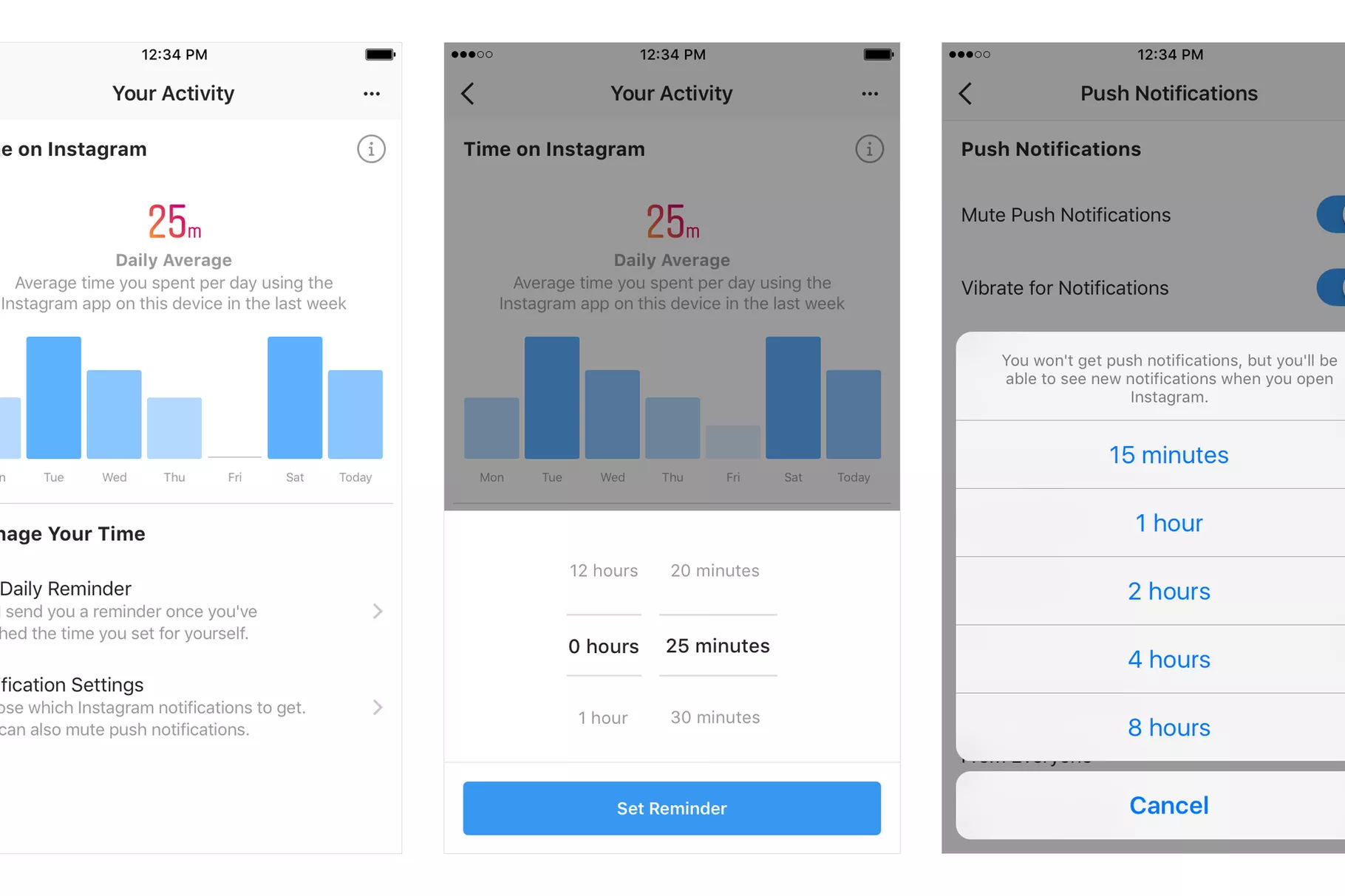 Once the feature is rolled out, users will see new options called 'Your time on Facebook' and 'Your Activity'. The latter is what Instagram users will see, and it has been solely built for the purpose of reducing the addiction that most social media users face. Spending too much time on either of these apps, in a passive way, had been found to make users feel bad about themselves. A team leader from Instagram stated;
IT'S REALLY IMPORTANT FOR PEOPLE THAT USE INSTAGRAM AND FACEBOOK TO FEEL LIKE THE TIME THAT THEY SPEND WITH US IS TIME WELL SPENT. We want these tools to be widely available to the whole community, and to anyone that would benefit from using them. That's the whole purpose of this release.
When the feature goes live on both these apps, it is really easy for users to enable it. On Facebook, you will need to tap on the hamburger button in the app and scroll down until you find the 'Your time on Facebook' option. Selecting this option will launch the dashboard, which shows a chart of the time that you have spent browsing the feed. The chart is shown for a period of seven days, and you can tap on each day to know the exact amount of time you've spent that day.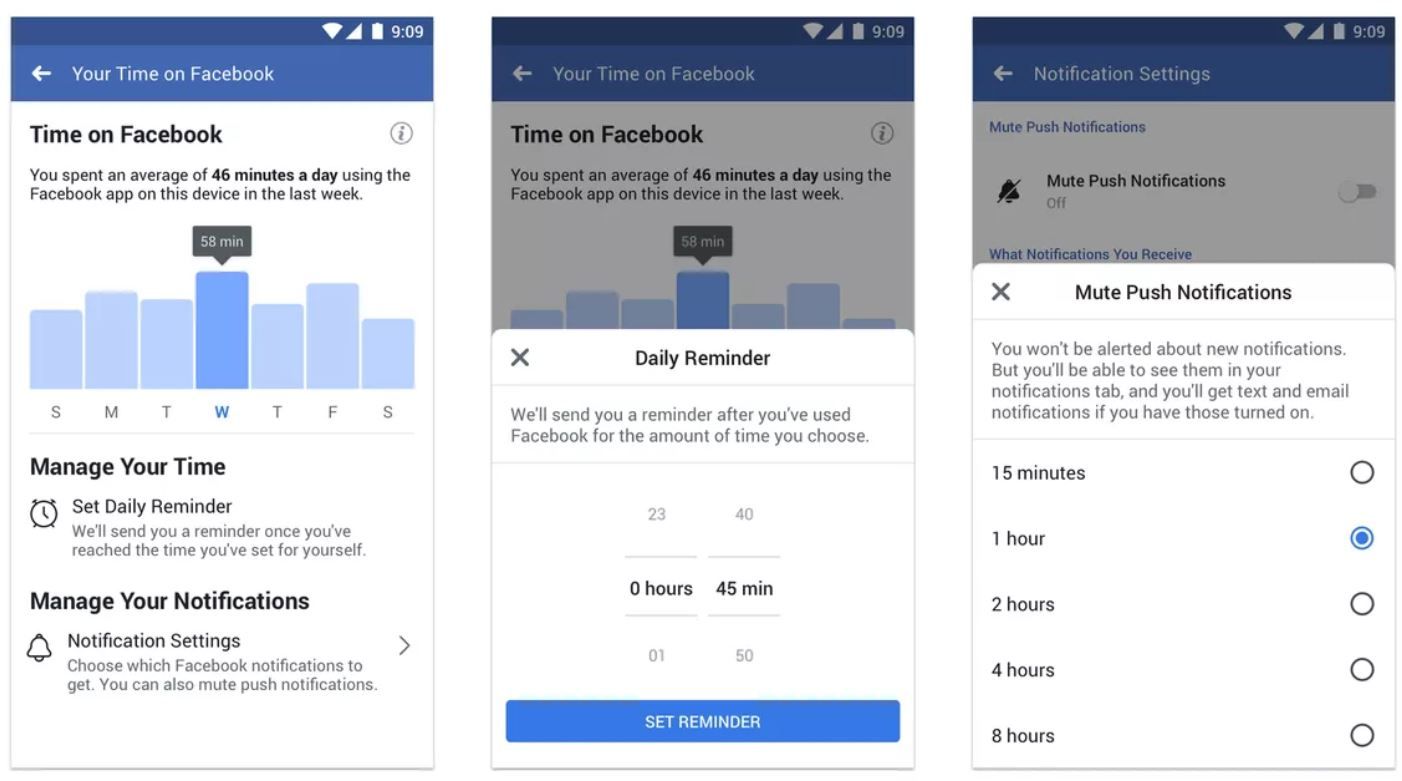 You can now select and set a daily reminder for how much time you want to use on the app. There is also an option that allows users to mute notifications after a certain period of time, starting from 15 mins. You can mute notifications for a maximum period of 8 hours. When you have spent the set amount of time on the app, you will be given a reminder. Of course, you can continue to browse and totally ignore the reminder as well.
On Instagram, the Dashboard feature can be found in the settings menu, under 'Your Activity'. The options are the same on both the apps.
So, if you want to control how much time you spend on Facebook and Instagram, this new tool could be really helpful. You can, however, set up your mind and resist the urges to check your feed every now and then. But, in case you are weak, this tool should come in handy. Social media sites such as Facebook, Instagram, and Snapchat have been in the limelight for making users stay on the site with attention-grabbing tricks.
Being addicted to social media, and your phone, in general, is a real issue. Even Google added a new feature to Android P that lets users see how much time they've spent using each app, and to remind them to use the phone less. Apple had done the same with iOS as well.
Thanks for reading till the end of this article. For more such informative and exclusive tech content, like our Facebook page