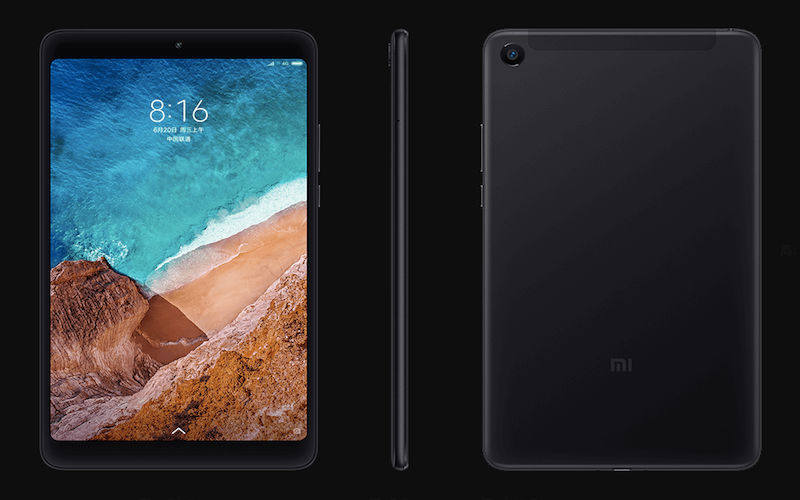 In June this year, Xiaomi introduced its latest Android tablet, the Mi Pad 4, alongside the budget Redmi 6 Pro smartphone. While the Mi Pad 4 caters to consumers looking for a budget-friendly Android tablet, we have received a tip that Xiaomi may be planning to release a slightly more impressive tablet very soon.
Xiaomi Mi Pad 4 Plus Tablet Could Arrive Later This Year
Xiaomi's next Android tablet could be christened the Mi Pad 4 Plus. The tablet's name clearly suggests that it will be an upgrade over the Mi Pad 4 in terms of hardware specifications. Xiaomi hasn't launched any tablet with the "Plus" suffix yet, so the Mi Pad 4 Plus certainly sounds like an exciting device. Unfortunately, however, we have no information regarding the hardware specifications of the upcoming tablet or when exactly Xiaomi plans to release it. However, we can tell you that the tablet will be launched in China first and will likely not be sold in markets outside China, at least initially.
Xiaomi Mi Pad 4 Plus: Expected Specifications, Features
While the device's name suggests it will be slightly more impressive in the hardware department than the Mi Pad 4, there is also a chance that it will share at least a few key features in common with the Mi Pad 4. The Mi Pad 4 features an 8-inch 1920 x 1200 WUXGA resolution display with a 16:10 aspect ratio and a pixel density of 283 pixels per inch. Running under the hood is a Qualcomm Snapdragon 660, which is one of the most powerful mid-range mobile chipsets out there. The Mi Pad 4 is quite an impressive tablet when it comes to imaging as well. On the back of the tablet is a 13-megapixel resolution camera with HDR support and an f/2.0 aperture. The 5MP front-facing camera is coupled with an f/2.0 aperture and comes with AI Face Unlock support. If we were to guess, there is a possibility that the Mi Pad 4 Plus could pack a slightly larger display than the Mi Pad 4, which would certainly help justify the "Plus" suffix in its name. As for the chipset, Xiaomi could use the Snapdragon 710, which is a newer and more powerful chipset, although we think there is a greater chance of the company sticking to the Snapdragon 660. However, we do expect the Mi Pad 4 Plus to come with higher onboard storage options and a bigger battery.
Thanks, @IshanAgarwal, for the tip!