Google has filed for a patent for what appears to be a wearable impact sensor capable of contacting emergency services in case of a mishap. Dubbed as "Systems and methods for remotely activating an emergency protocol", the patent illustrates a wearable device in the form of a wristwatch. The device contains a sensor comprising of a "weak point" that is tuned to detect impacts or other unspecified avenues of possible damage to the wearer in order to determine if the wearer needs medical attention and/or emergency response services.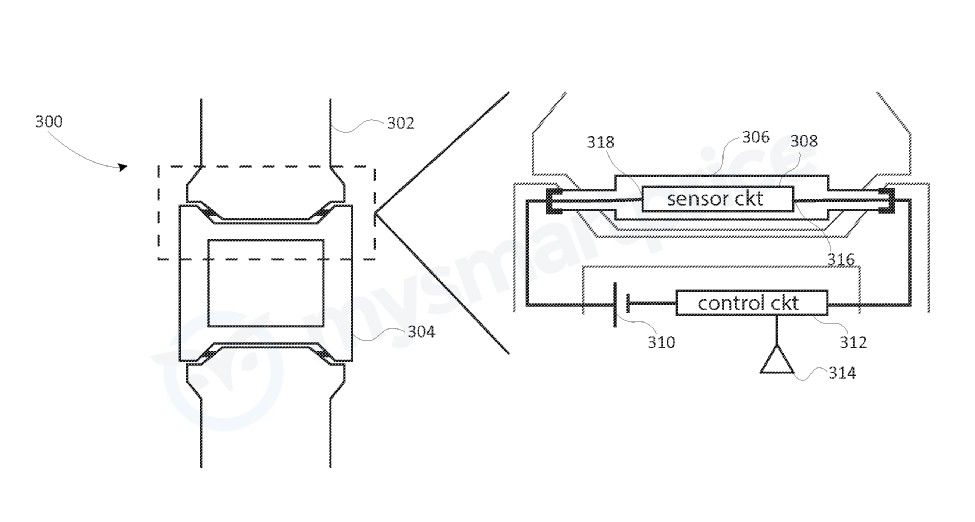 The wording of the patent doesn't make it absolutely clear what sort of emergency the device is supposed to detect, but the inbuilt sensor is said to be triggered by the breakage of a weak point. The patent filing provides a number of alternatives for the sensor, ranging from piezoelectric components tuned to detect impacts and concussions to simple electrical circuits that break when the wrist strap is ripped out. Furthermore, the sensor array also includes capacitive sensors to determine whether the breakage was closer to the skin or non-accidental in nature.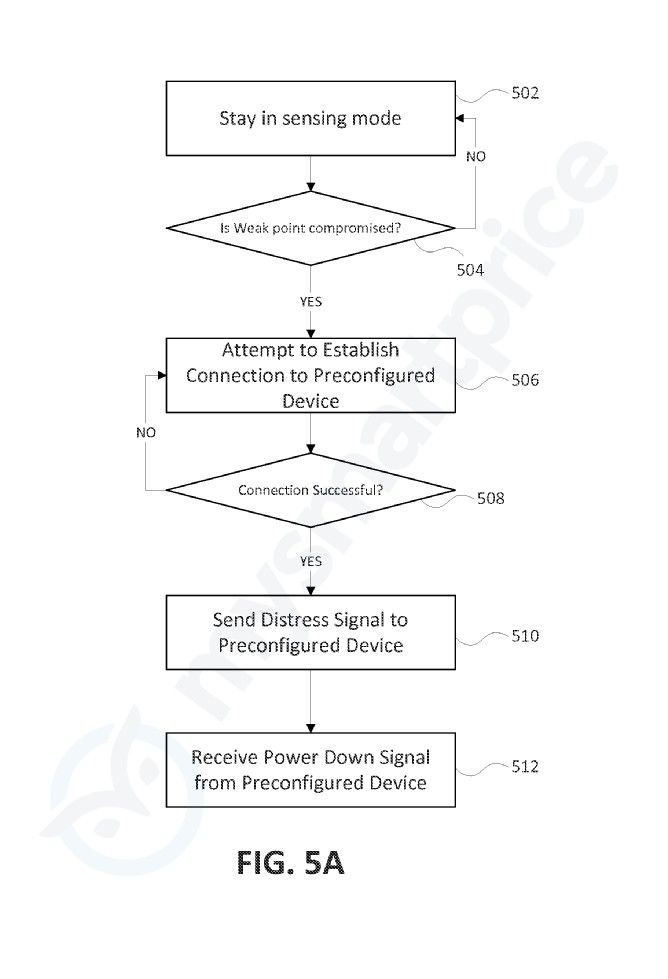 The document also posits the possibility of the emergency warning system to be included in existing wrist-worn devices such as smartwatches. Even in its standalone form, the device is designed to have network capabilities in the form of Bluetooth to communicate with other mobile devices such as smartphones to relay the emergency distress signal in case of a mishap.
Although the Google patent doesn't necessarily specify what sort of emergency the wrist-worn device is supposed to handle, the applications could include a wristwatch that can be ripped off to send a distress signal to the authorities along with live GPS co-ordinates. Meanwhile, other applications of such an impact-sensing wearable device could involve alerting emergency medical teams to possible car crash injuries, and also other drivers in the vicinity through apps such as Google Maps.
The piezoelectric pressure detection sensor mentioned in the document could also be used to detect scenarios where the user is subjected to concussive damage such as an Improvised Explosive Device or suicide bomb attack. The device could also be of help during terrorist attacks, such as the recent Manchester Arena bombing in the UK, wherein it could assist emergency medical response teams respond to such incidents quicker. Furthermore, enough of these devices on ground zero will also allow forensic teams to gather crucial impact/pressure data along with geolocation to figure out the exact nature of the explosives used in a quick and easy manner.