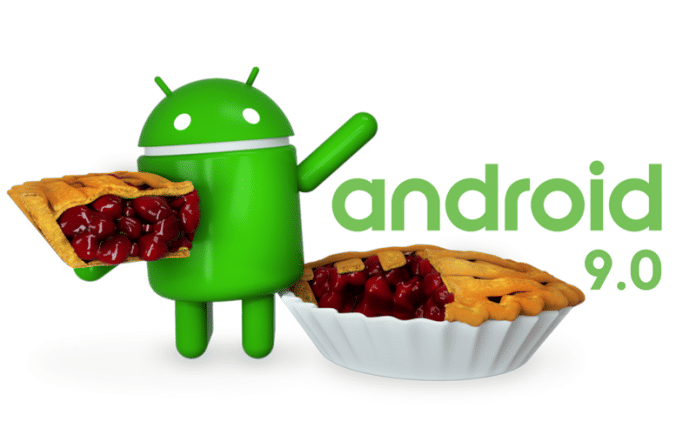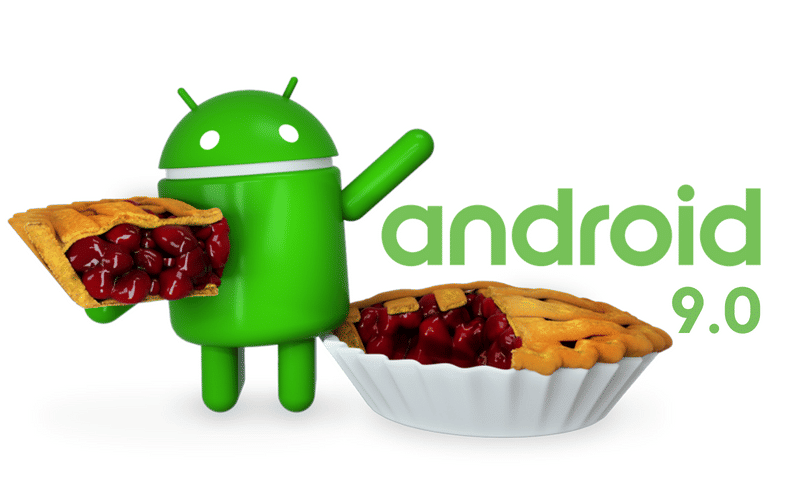 The latest version of Android has officially arrived. What was once simply known as Android P is now referred to as Android Pie. On August 6, 2018, Google revealed that its next version of Android is Android 9 Pie. This version was under active development at Google for over a year. But during that extensive time, the search giant and developer of world's most popular Android Operating System, has baked in several path-breaking and revolutionary features within the smartphone OS.
? Introducing Android 9 Pie ?
Packed with smarts and tailored to you. Learn more: https://t.co/LGeZUrz2BV #Android9 pic.twitter.com/gwUEjqHH1l

— Android (@Android) August 6, 2018
From a spanking new gesture-driven navigation system packed with new and intuitive User Interface (UI) to several under-the-hood improvements, Android 9 Pie promises to be the best version of the smartphone OS to date. Google claims Android 9 runs on advanced Artificial Intelligence (AI) that smartly simplifies and improves the user experience. In simple words, Android Pie is flexible and adapts to the user. Here are some of the highlights that make this version of Android the most powerful yet.
Android 9 Pie: A Smarter Mobile OS That Learns And Adapts
One of the most profound aspects of Google's Android 9 Pie is its ability to adapt itself to the smartphone user by learning about preferences and patterns. Google has built the latest version of Android to continually evolve with the smartphone user. The OS continually adjusts automatically to optimize the performance of the device and extract the maximum possible from hardware without hurting the same. One of the main impacts of this feature is on the battery endurance.
Android 9 comes with features like Adaptive Battery, which learns which the apps are used the most and prioritizes battery for them. In conjunction, the Adaptive Brightness learns how users like to set the brightness in different settings, and then adjusts the same accordingly.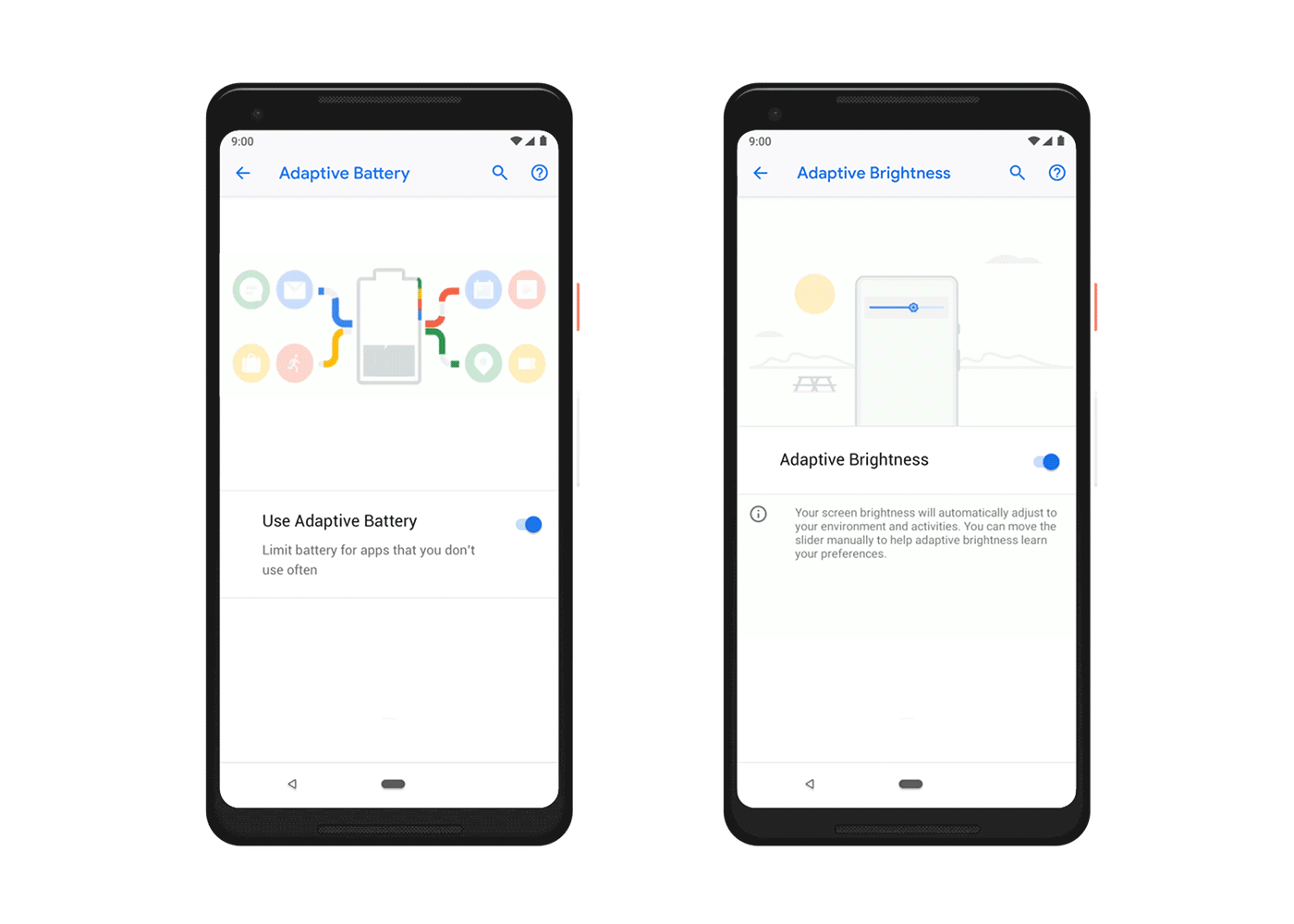 Google has even fundamentally improved the ART (Android Run Time) performance. ART now uses profile information for the on-device rewriting of DEX files. In simple words, ART now adapts to user behavior and intelligently improves app performance, efficiency and startup times. This basically means frequently used apps will now consume lesser battery, work without interruptions, and start quickly.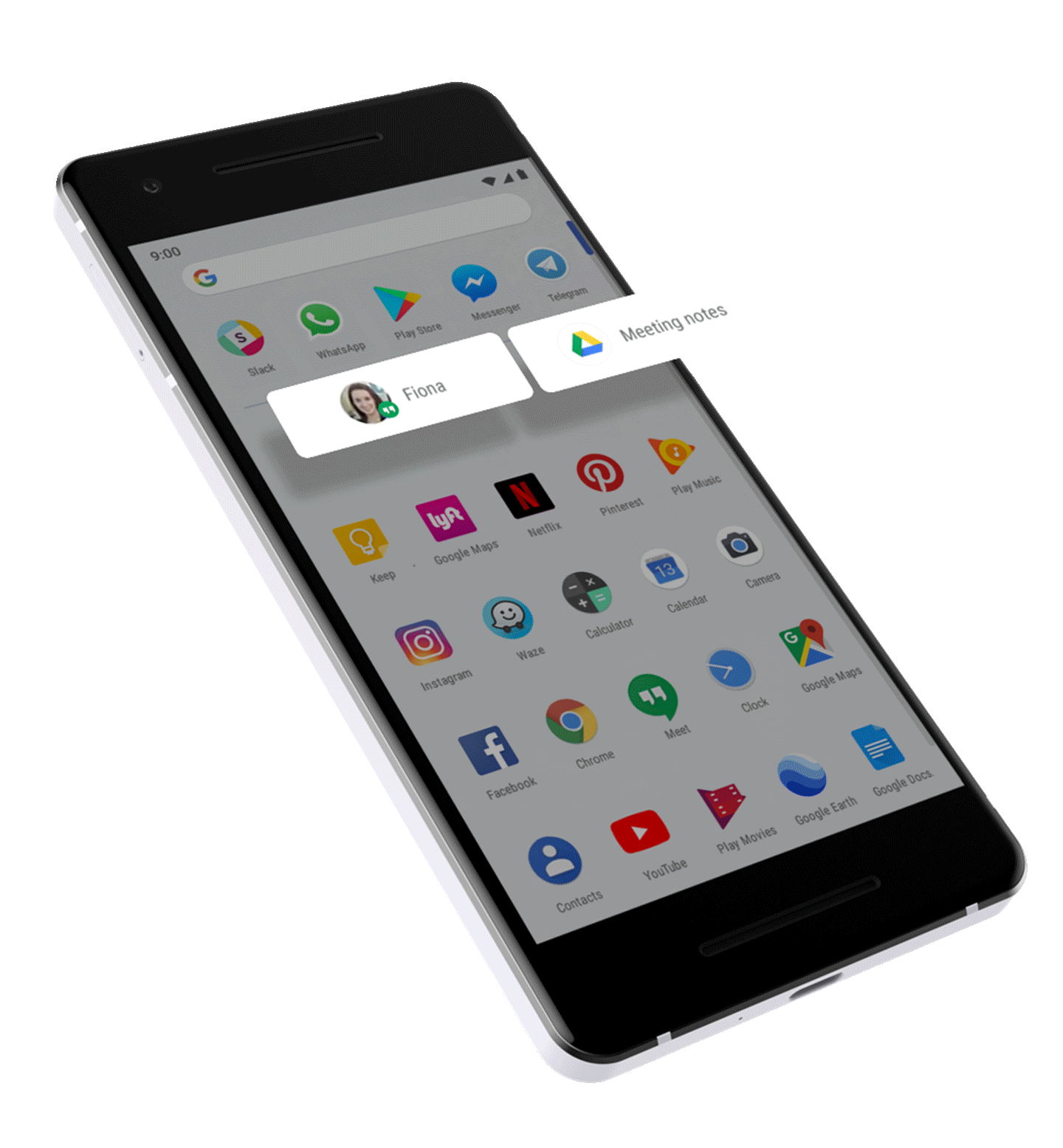 Android 9 Pie: A Navigation That Leaves Back, Home, and Recents Buttons Behind For Gesture-Based UI
The latest version of Android is the first one to heavily rely on gestures for navigating on the smartphone. Although this feature will surely be developed to be even more natural and effortless, in the current form, the gesture UI works as follows:
> Tap the Home button/pill to go home
> Swipe up to access the recent apps page
> Swipe up twice or do a long swipe for the app drawer
> The Back button only appears in certain apps/menus when it's needed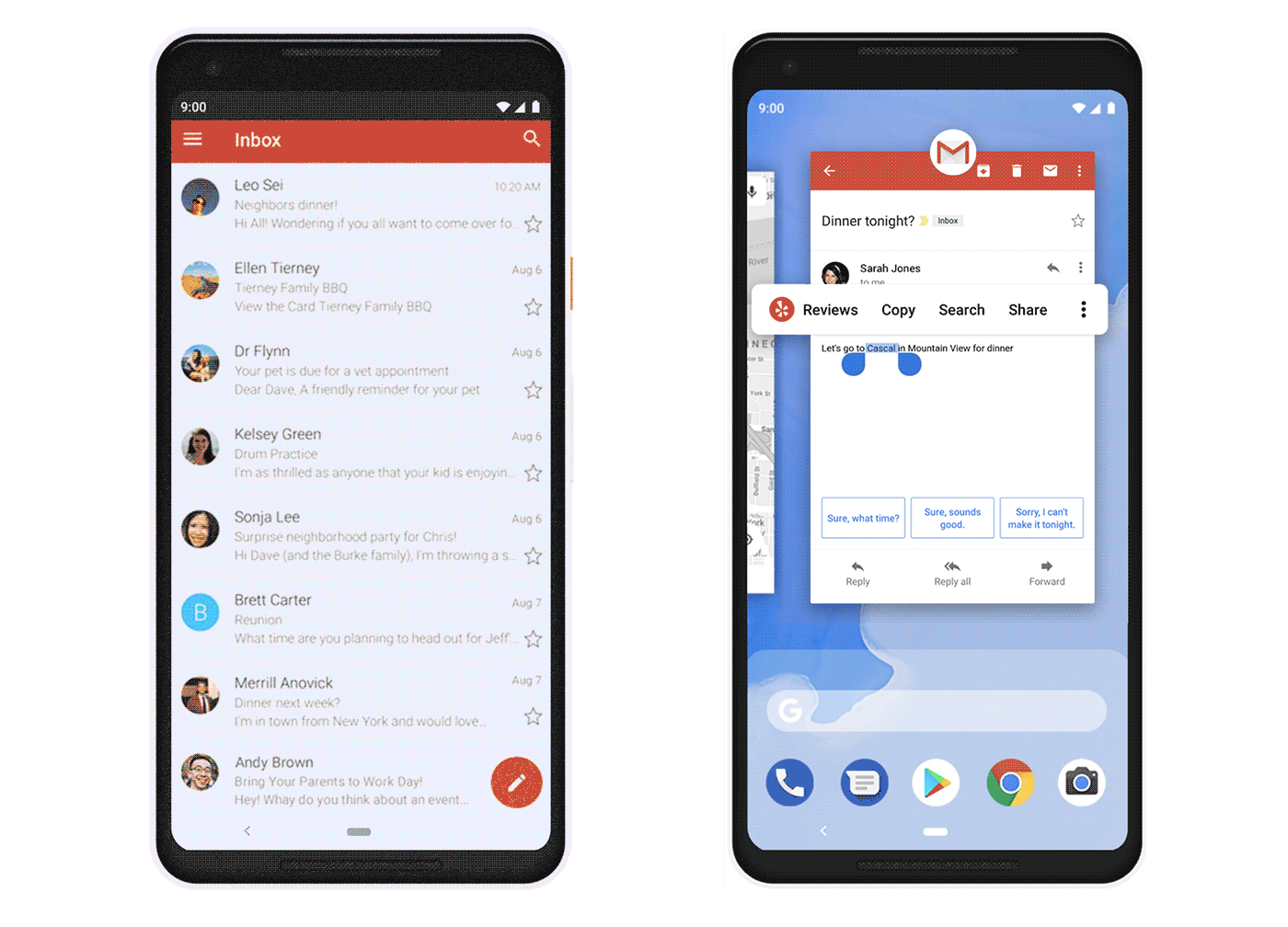 Though confusing at first, the combination of taps and swipes should become second nature with practice. Google is aware of the learning curve, and hence in the near future, the Android 9 Pie update will include the traditional 3-button navigation. But moving ahead, Android will permanently drop the three button navigation.
Android 9 Pie: Offers Snippets Of Tactile Information Strategically
The latest version of Android includes Slices, an interesting way to perform common tasks beyond the confinement of the apps. In other words, Google is developing its search to allow and boost engagement with common app functions. Android 9 will display rich, dynamic, and interactive content from the app in the Google Search app itself and later in other places like the Google Assistant.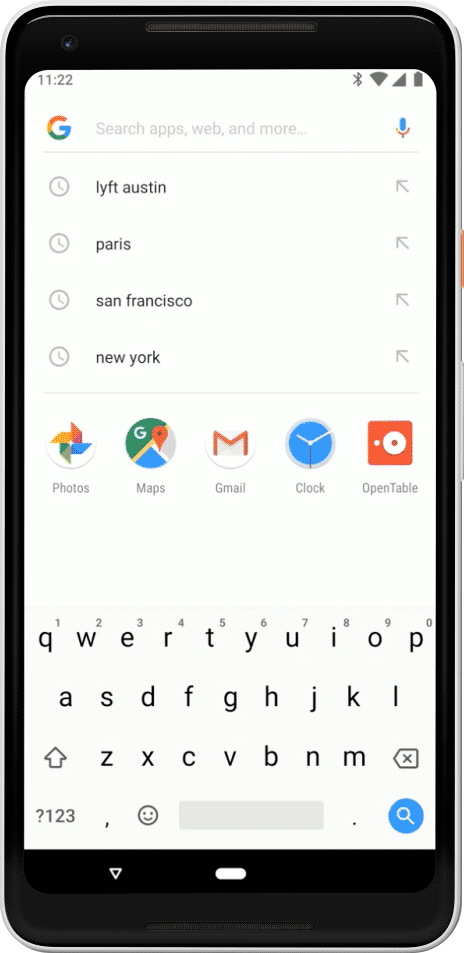 Interestingly, later versions of Android 9 Pie will include a new Android Dashboard. This system will offer a quick glimpse into phone's usage, including stats on frequently used apps, a number of times screen was turned on, how many notifications were received, and how much time was spent on each app.
Surprisingly, Google will also include a feature called App Timers that will allow setting time restrictions on certain apps. Android Pie will also have tools to easily turn on Do Not Disturb. Users could also quickly switch their screen to a monochrome color palette for easy readability in the dark of the night.
Android 9 Pie: Smartphone OS Puts Dual Cameras To Better Use:
Android 9 Pie allows opening streams from two or more physical cameras simultaneously. Of course, the devices must support the multi-camera API. Since a vast number of newer Android smartphones pack dual camera setup on the back and sometimes on the front as well, this feature allows developers to create innovative features not possible with just a single camera.
Modern smartphones already have features such as seamless zoom, bokeh, and stereo vision but the development is brand dependent. But with optimized APIs, Android 9 Pie opens up easy access to individual camera streams.
Android 9 Pie: Allows Optimizing Data For The Smartphone
Previous Android versions had a very similar deployment of cellular connectivity. However, all that changes with Android 9 Pie. Google had made some radical improvements in the way Android smartphones access cellular data. This in turn, also benefits the telecom companies.
JobScheduler is an Android's central service to help to manage scheduled tasks with optimized data streams and packets. Although the end user might not feel the effect, networks will now be able to deliver data at improved consistency even during high congestion periods.
Android 9 Pie: The Android Smartphone and Not The Apps, Handle Security Instructions
The latest version of Android significantly alters the way apps ask and manage biometric authentication. The request for security PIN, fingerprint verification or iris scan is now handled at the very core of the Android smartphone and not on the surface of the apps.
The biometric prompt is now a system-managed dialog. Apps no longer need to deploy their own request for authentication dialog. Instead, they have to use the BiometricPrompt API to show the standard system dialog. In addition to Fingerprint (including in-display sensors), the API supports Face and Iris authentication. Needless to mention, this facility boots the reliability of authentication.
Android 9 Pie: Roll Out
An Over-The-Air (OTA) update to Android 9 has already begun rolling out to Pixel and Essential phones. And devices that participated in the Beta program from Sony Mobile, Xiaomi, HMD Global, Oppo, Vivo, and OnePlus, as well as all qualifying Android One devices, will receive the Android 9 Pie update soon. Google is also working with a number of other partners to launch or upgrade devices to Android 9 this year.
We're proud to bring Android 9 Pie to Essential Phone the same day it's released! Check your phone now for the update. ? pic.twitter.com/pniUDl9yr8

— Essential (@essential) August 6, 2018
Android 9 Pie is undoubtedly a very profound, thorough and fundamental revision of the Android smartphone operating system. Google surely wants developers to rely on several in-house design aspects rather than developing the same. Moreover, it expects end users to adopt a new user interface. Incidentally, the colorful icons in Settings, circular Quick Settings icons, and rounded corners continually remind users that Android is essentially an extension of Google.
Thanks for reading till the end of this article. For more such informative and exclusive tech content, like our Facebook page