After launching the MacBook Pro laptops, Apple is readying the next generation of MacBook Air laptops. Most likely to be referred as just MacBooks, the lightweight but powerful laptops will not have Intel's Canon Lake chips.
Instead, the upcoming MacBook Air laptops may pack Intel's Kaby Lake Refresh processors. Although almost a year old, these 14nm processors offer some serious computing capability. Apparently Apple had to make the choice because Intel appears to be facing some technical delays in transitioning to the new 10nm production process for its eighth-generation Cannon Lake processors.
Revamped MacBook Air Laptops To Pack Intel Kaby Lake Refresh Processors:
Intel's Kaby Lake Refresh processors may power the upcoming MacBook Air or simply called the MackBooks. It was assumed that Apple will most likely opt for the Intel's Canon Lake chips. These chips are manufactured on the significantly narrower 10nm production line, instead of the 14nm line that's used for the Kaby Lake processors.
The Intel Kaby lake processors were launched in the second half of 2017. They may not be as efficient as the Cannon Lake processors, but they sure offer a lot of computing power. The revamped MacBook Air 2018 could come with the Core i5 and i7 processors that have base clock speeds between 1.6GHz and 1.9GHz. However, they can offer speeds between 3.4GHz and 4.2GHz under the max Turbo Boost mode. The processors have a 15W TDP. They come with integrated Intel UHD 620 Graphics. Interestingly, MacBook Air users can pack as much as 32GB of LPDDR3 or DDR4 RAM modules in their laptops.
If Apple ends up using these Kaby Lake Processor because of Intel's technical delays, the upcoming MacBook Air laptops could easily turn out to be remarkably faster and more potent than their previous iterations. This is primarily because the previous generation of MackBook Air laptops had Intel's Core i5 and i7 processors way back from 2015.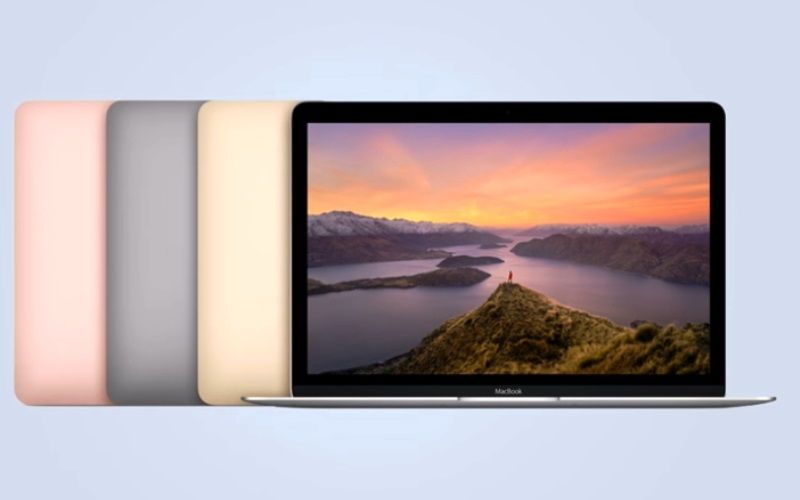 MackBook Air: Expected Launch and Specifications
Famed KGI Securities analyst Ming-Chi Kuo had predicted that Apple will launch a new entry-level MacBook Air in the second quarter of 2018. However, that time-frame has come and gone. It now appears that Apple has pushed the production of the new MacBook Air model to the second half of the year. According to multiple reports, Apple's supply chain partners will start production of the upcoming MackBook Air laptops in Q3 of 2018.
Apple recently unveiled the eagerly awaited MacBook Pro laptops. These laptops feature a Touch Bar. Also, Apple upgraded to Intel's latest 8th gen Core processors. They feature a True Tone display and a quieter "Butterfly" keyboard that has additional silicon barriers to protect the keys from dust. The 13-inch MacBook Pro has eighth-gen quad-core Intel Core i5 and Core i7 CPUs with clock speeds going up to 2.7GHz and 4.5GHz respectively with Intel Turbo Boost. The 15-inch variant packs the even more powerful six-core Intel Core i7 and Core i9 CPUs. This variant also gets a 4GB AMD Radeon Pro GPU. The Indian prices of the 13-inch model starts at Rs. 1,49,900. The 15-inch model starts at Rs. 1,99,900
The just-launched MackBook Pro Laptops include large Force Touch trackpad, Touch Bar and Touch ID. Interestingly, for the first time, Apple has permitted its potential customers to fine-tune their latest MacBook Pro laptops to precisely match their requirement. Essentially, buyers in India will have configurable processor, RAM, storage, and graphics card options. In essence, these Apple devices can serve as a good indicator of what to expect from the upcoming MackBook Air laptops.
Apple MacBook Air (2018): Expected Price and Availability
The 13-inch variant of MacBook Air may start at $899 (Rs.60,000 approx.) or even $799 (Rs.53,300 approx.) in the US when it goes on sale there later this year. With the rumored lower pricing, Apple expects to drive overall MacBook sales higher by 10% or more in 2018. Needless to mention, if the pricing is attractive, Apple could regain some of the market share that it has lost to Chromebooks.