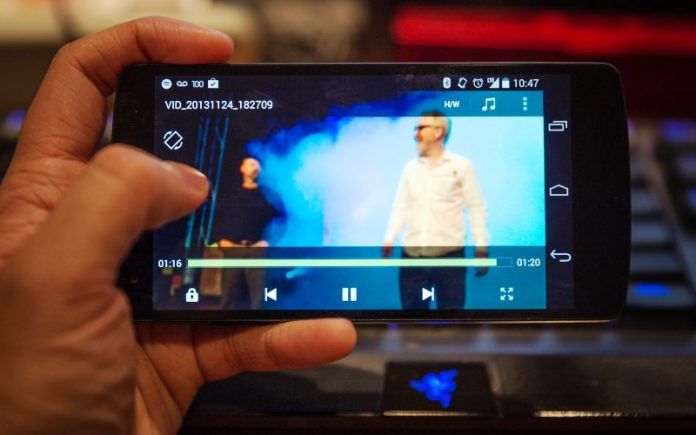 MX Player is getting a redesigned UI with some major tweaks and improvements. The multi-faceted and powerful media player may soon grow into a video-on-demand application. The application has over 500 million downloads on the Google's Play Store for Android. Of these, over 175 million active users are from India alone.
Once a powerful offline multimedia player, MX Player will soon take on a much larger role of streaming popular Indian content. When Indian media conglomerate, Times Internet Limited (the online arm of the Times Group), acquired majority stake in MX Player, its future, especially in India, suddenly became very clear.
The app continues to remain the de facto choice for multimedia consumption, especially on Android smartphones. The simple interface, combined with powerful features, appeals to smartphone users who watch a lot of downloaded multimedia content offline. However, Times Internet appears to be grooming the platform for a much larger role. It wants MX Player to become a streaming content platform that will rival Amazon Prime, Netflix, and Hotstar in India.
MX Player Undergoes Significant Revamp And UI Modification:
Android smartphone users who signed up for the MX Player Beta on the Google Play Store, have been experiencing several new features in the application. Although experimental today, features that help the app to become a potent and stable media streaming platform should be incorporated into the final release.
However, what's equally important is the fact that the new MX Player will bring English and regional content with personalized recommendations to users in India, confirmed MX Player's CEO and its CPO. Speaking about the developments, he said, "The app's upcoming avatar will have one of the single largest libraries of original content on digital platforms."
MX Player will soon be evolving into a video-on-demand application which will bring online English and regional content with personalized recommendations to users in India.#mxplayer pic.twitter.com/dLaYtL1KTr

— TPS Technologies (@tpsblr) August 5, 2018
The new MX Player under active development will have content across several categories and genres. Reality and game shows will feature under non-fiction entertainment. Under mainstream entertainment category, the platform will offer content revolving around romance, thrillers, drama, etc.
Interestingly, MX Player is positioning itself as a provider of regional content as well. Content produced in several regional Indian languages is currently being collated. Times Internet is also looking to produce exclusive content along the lines of Netflix Originals. Although exact details are scarce to come by, the team is creating close to 40 original shows. Besides on-demand content, the app will also be able to stream live TV channels. It will also sport a movie catalog as well.
MX Player Will Move On To A Freemium Model And Possess Advanced Neural Network For Custom Content Presentation.
As is the norm, the platform will initially launch under the Freemium model. Times Internet expects it will start generating revenue through the advertisement-based VoD. The company clearly wants to capture as much market share as possible. After all, it is facing  prevalent platforms like Netflix, Hotstar, and Amazon Prime Video.
Times Internet is building MX Player with some form of advanced neural networks. These sophisticated algorithms will help in offering highly personalized content recommendations that suite the tastes of the users. Interestingly, majority of the algorithms as well as the various new features of the MX Player app itself, are being developed from scratch in India. The company is currently targeting users between the age of 18 and 35, and developing the platform accordingly.
Although Indian smartphone users now have access to high speed 4G internet, reliability and consistency still remains a concern. Understanding the challenges faced by content streaming platforms, Times Internet is developing the new avatar of MX Player so that it works on slow internet with average to poor connectivity. The platform will also allow users to download the content for offline consumption. Moreover, the new MX Player will allow users to share the content with other users, presumably through secure, local connectivity protocols.
To ensure the new MX Player can take on the role of a powerful content streaming and VoD platform, Times Internet is testing the app with a few YouTube videos, and a small catalog of popular content from TV and movies. The new MX Player is still a work-in-progress, but the direction and intention of its parent company is quite clear. It is amply clear that MX Player may evolve beyond the equally powerful VLC Player.