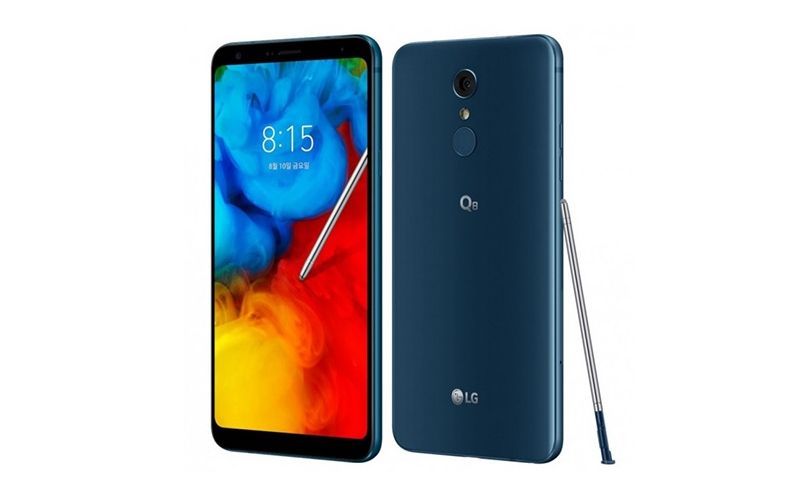 LG already launched its LG Q8 2018 just a few days ago. However, leaks prior to launch had indicated that there were two devices in the works. It seems that these leaks might have been true as a new LG smartphone has been spotted on a Geekbench listing with an upgraded processor.
LG Q8+ Might Be Powered By Snapdragon 625
According to the newly spotted listing on Geekbench Browser, an LG smartphone with the model number LM-Q815L has been paired with a motherboard bearing the model number msm8953. Before the launch of the LG Q8 2018, the model numbers LM-Q815L and LM-Q815S were associated with the former in quite a few leaks. This had lead to the belief that two variants of the phone would be launched. Considering LG only launched the LG Q8 2018 only with a Snapdragon 450 chipset paired with 4GB of RAM, the new listing could be an indication of the existence of a slightly more powerful smartphone.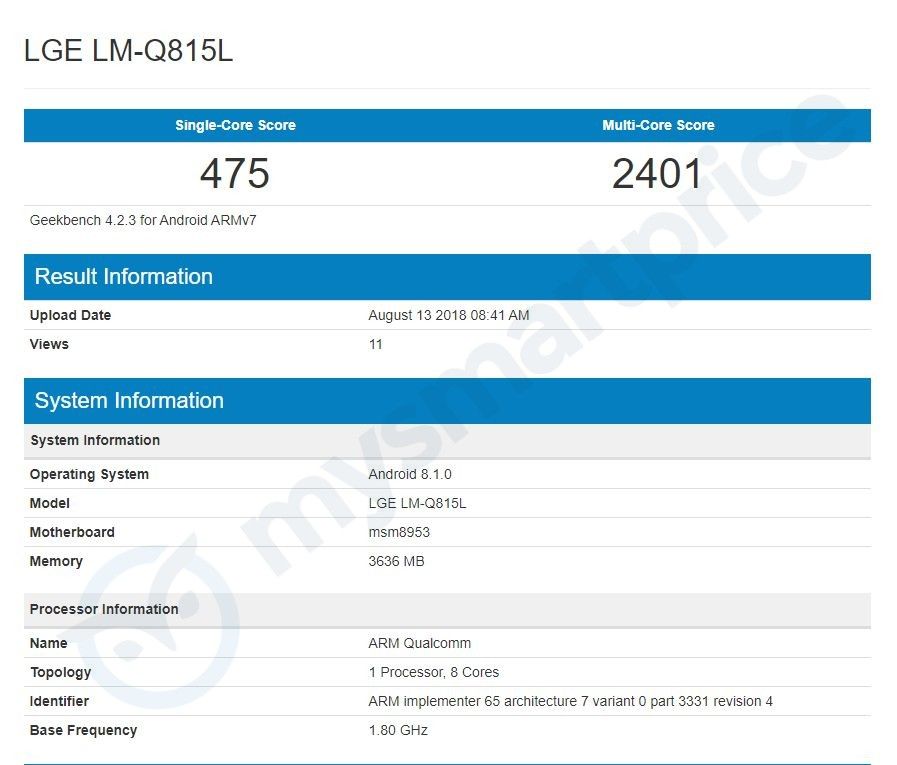 However, there are some red flags in this Geekbench listing which raise serious concerns. The smartphone in this listing is said to come with 4GB of RAM paired with an octa-core processor that has a base clock of 1.8GHz. This would have made sense if the processor was a Snapdragon 450 which does come with this core frequency. However, the Snapdragon 625 comes with a 2.0GHz core clock. Furthermore, the listing gave this phone a single-core score of 475, and a multi-core score of 2401. This is almost half of the score smartphones running on the Snapdragon 625 platform have achieved.
It might be possible that LG is testing the upcoming smartphone with CPU cores underclocked, but we are not sure why. We speculate it could either be an error, or it could even be a deliberate attempt by LG to throw people off.
LG Q8+: Expected Specifications and Features
While it is too soon to confirm the existence of the LG Q8+, let's see what we can expect from this smartphone if it does arrive. For its specification, we don't think there would be any changes here compared to the LG Q8 2018 other than its processor. This would mean it would come powered by the Snapdragon 625 paired with 4GB of RAM. Storage could be the same as the LG Q8 2018 which comes with 64GB.
As for the Display, we expect the new phone to come with a 6.2-inch Full HD+ FullVision LCD screen boasting an 18:9 aspect ratio. Imaging is likely going to be handled by a single 13MP camera at the back while the front will likely house a 5MP shooter. As for the battery, a 3300mAh cell with support for Quick Charge 3.0 might be implemented.