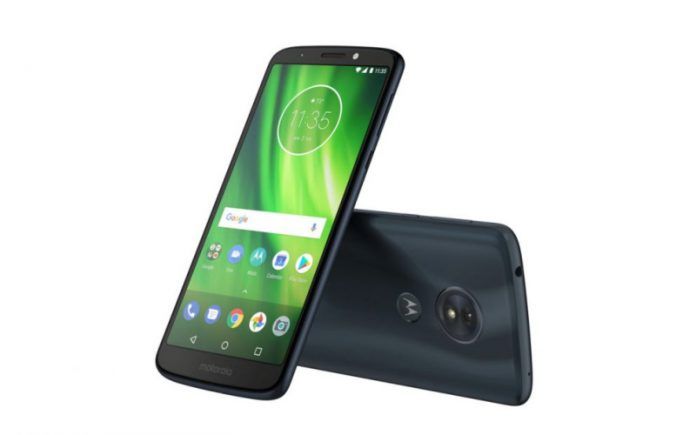 The new Android 9 Pie is here and smartphone manufacturers are gearing up to the task of updating their phones to the new software. The Lenovo-owned American smartphone maker Motorola has issued an official statement assuring its followers that the company is well on track in this context. Below is the statement given by the brand, published in a post on its official website.
Motorola Confirms Android 9 Pie Update
The new software by Android has got smartphone buyers and makers moving and Motorola is not to be left behind. Acknowledging that it has some work to do Motorola on its support page said, "Android 9.0 Pie is fully released, and we will begin working on the new code for our devices — as always, we know upgrades are about getting it right and making sure the phone performance remains the best it can be. We'll share upgrade plans for our products and more specific timing later, and will keep everyone posted on our software upgrade page."
While Motorola hasn't named any devices we think that it is already obvious where the upgrade will start from. If you are not following the Motorola software upgrade page already, here's the link.
Motorola Android 9 Pie Update: Moto G6, Moto Z3 Likely First
Motorola has already been testing the Developer Preview of the China Beta for Android 9 Pie with its Moto Z3 Play; although it has not confirmed the same, we think it is rather obvious that the Moto Z3 Play will be among the first Motorola handsets to receive the Android 9 Pie upgrade. Other Moto phones that have a similar popularity and are not too far behind in the specs sheet are the Moto G6 and Moto G6 Play; so we wouldn't be surprised if these handsets get the update soon. However, as mentioned earlier, this is all still mere speculation. We hope that Motorola comes out with a list of devices confirmed for the much-awaited upgrade soon.
Why Android 9 Pie?
The new software from Android is awesome in many ways. It makes you sleep off earlier than you otherwise would by greying down your device in the Wind Down mode. It records and shows you how much time you have been spending on your device and where so that you can have a perspective on where your time is being invested.
The new Android 9 Pie also comes with gesture navigation, making your Android device feel like the Apple iPhone X. Additionally, the Android 9 Pie will finally release you from a flurry of unwanted notifications with new features that will give you the choice to tweak your notification settings as you receive them. You can keep away a particular kind of notification while allowing other notification from within the same app which is a mighty helpful feature in this age of notification overload.
Why Moto Z3 Play, Moto G6 and Moto G6 Play?
Motorola's Moto G6, Moto G6 Play and Moto Z3 Play are easy budget smartphones that give you enhanced performance. All three of these handsets were launched in 2018 and run the Android Oreo and they all are powered by one or another Snapdragon chipset. The Moto Z3 gets the fastest Qualcomm Snapdragon 636 chipset while the Moto G6 and G6 Play get Snapdragon 450 and Snapdragon 430 SoC respectively.
The Moto Z3 Play which hasn't been launched yet gets a 6-inch Super AMOLED display while the other two pack a 5.7-inch IPS LCD display with Corning Gorilla Glass being common in all three of them. The 'Play' in the name of two of these three devices should give you an idea of how gaming-ready these smartphones are and the battery power of these phones confirms the same. All three handsets here get 15W fast charging support, while only the Moto G6 Play gets a solid 4000 mAh battery the other two packs a 3000 mAh unit instead.
Thanks for reading till the end of this article. For more such informative and exclusive tech content, like our Facebook page