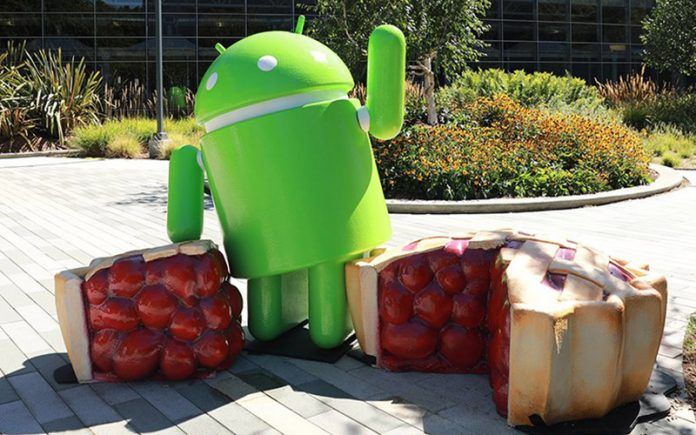 It hasn't been long that Android 9 Pie was announced officially, and while we are all still talking about the new software and its myriad updates, Google has fired another shot worthy of writing home about. The new Android 9 Pie Go Edition is now officially announced, and it will start rolling out to compatible phones very soon.
Android 9 Pie Go Edition: What is it?
Android 9 Pie is the latest operating software by Google's Android team, and it comes with many exciting new features that will make the user experience improve significantly over Android Oreo. However, it takes up big space and requires smartphones that can perform well, which makes basic mobiles phones miss out. Google's answer is a simplified Go Edition, which is a cut-down version of the same software but only taking much less space and obviously providing fewer features.
However, since the software is a new one altogether, it brings a brilliant and up-to-date experience of Android for even users of entry-level mobile phones. For instance, Nokia's sub-5,000-rupee phone Nokia 1 was the first Android Oreo Go Edition handset, small and simple and aimed at first time buyers of smartphones, but providing an Android experience nonetheless. Here, now, is the latest version of the simple Android Go.
Android 9 Pie Go Edition: Features
The Android 9 Pie Go Edition comes with a bag full of new features, and provides an additional 500MB of storage space if compared to the Android 8 Oreo Go Edition. The new software will bring in better security, and improved boot times. The user can also monitor data usage via a new dashboard, a la Android 9 Pie regular edition, as Google is seen pushing hard for giving users more control over how they use their Android devices, and when. Android Go apps are now rehashed and come with more features.
Take Google Go for instance; the app now reads web pages aloud while simultaneously highlighting the word being read aloud, so that the reader can easily keep track of the text being read aloud. The speed of reading aloud by the app can be altered by the user, and you can also pause, rewind and forward the reading.
The Maps app in the new Go Edition now comes with full-fledged navigation just like the app in the regular Android software, so that the user gets guided through each turn until the destination is reached. Also, the YouTube Go app has added a gallery mode where you can store offline videos from the app, and it still uses less data than the previous YouTube Go.
Size wise, there are other apps that have been trimmed substantially, such as the Android Messaging app, while the Phone app comes with a new Caller ID as well as spam detection feature.
The voice command app called Google Assistant, or Assistant Go in this edition, has also added new features. The app now lets you shoot out voice commands in four new languages: Portuguese, Brazilian, Indonesian, and Spanish. Adding to everything else that the Assistant Go could help with, the app now also controls the Camera, Reminders, Flashlight and Bluetooth apps and features.
Android 9 Pie Go Edition: Launch, Devices
The new Android 9 Pie Go Edition comes as part of Google's efforts to reach out to entry-level smartphone buyers. In a Google blog post published yesterday, Android's Director of Procuct Management Sagar Kamdar explained the concept of Android Go Edition. On behalf of Android, he wrote, "We believe everyone across the globe should have powerful, high-quality device experiences. That's why we introduced Android (Go edition) last year, with the goal to provide a fast and smooth experience optimized for first-time and entry-level smartphone owners. We welcomed our first wave of Android (Go edition) phones this April, and now there are more than 200 devices available in 120+ countries including India, South Africa, U.S., Nigeria and Brazil. Whether it comes with a HD or regular VGA screen, 4GB or 8GB or 16GB of storage, or 3G or 4G support, there's a Go edition device for everyone. In some countries, devices are available for as little as $30 USD. With more than 100 manufacturers planned to release devices before the end of the year, you can expect even more options when choosing your first Go edition device."
However, the blog post does not mention any exact launch time or list of devices that will run the Android 9 Pie Go Edition. All it says, for now, is that the new software is releasing this fall, which is to say by September-October, and that you can expect many device options. Last year, when it launched for the first time, the Android Go Edition came to Nokia 1 first, a simple and easy-to-use phone with just 1GB of RAM. It looks like we may see a new device launching with the new software this year too.
Thanks for reading till the end of this article. For more such informative and exclusive tech content, like our Facebook page