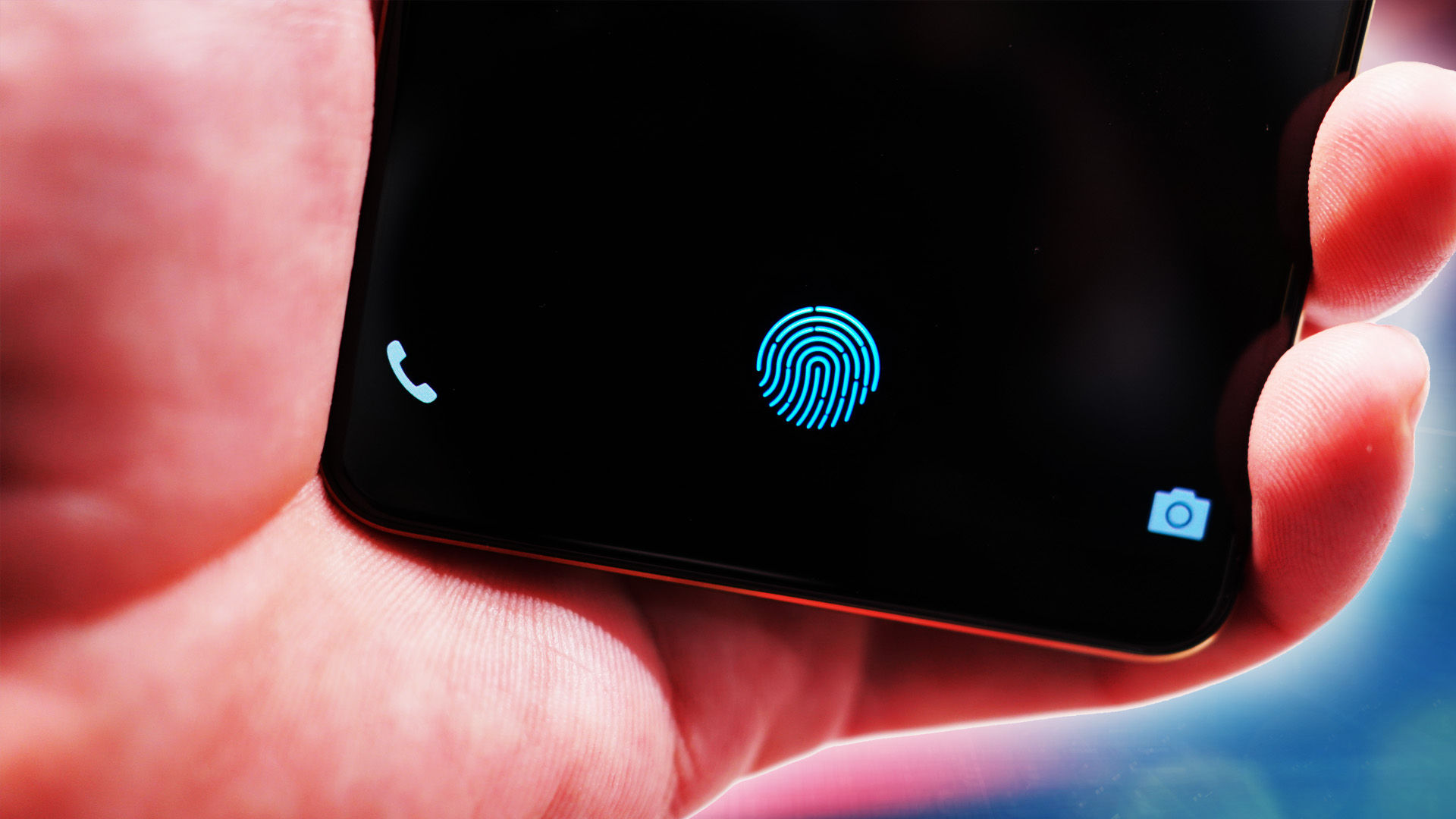 Apple has never been the front-runner in introducing any new technology into the smartphone space, yet it always succeeds in stealing with the limelight. Be it the Touch ID or 3D Touch, Apple has been ever so successful in pulling off these not so new tech into their smartphones, and naturally, it isn't surprising to see iPhones sell in such large numbers globally.
Now, Apple is ready to unleash a not so new technology into their smartphone, and will presumably run away with the honours of mastering it. This time, it not the Face ID, we are talking about the In-Display Fingerprint sensor.
Apple Patents New In-Display Fingerprint Sensor
The In-Display fingerprint sensor rose to fame with the inception of the modern day true bezel-less smartphone. With such minimum bezels around the display, it becomes virtually impossible for OEMs to fit in a home button embedded sensor on the front of their phones. Vivo was the first to implement this new technology. It used a Synaptics made In-Display fingerprint sensor for the first time in its Vivo X21 UD smartphone.
Later on, it went on to incorporate the feature into the much-touted Vivo NEX S, that comes with a pop-up selfie shooter. Recently, Oppo even jumped on the In-Display biometric bandwagon with its new Oppo R17, and the to be announced R17 Pro.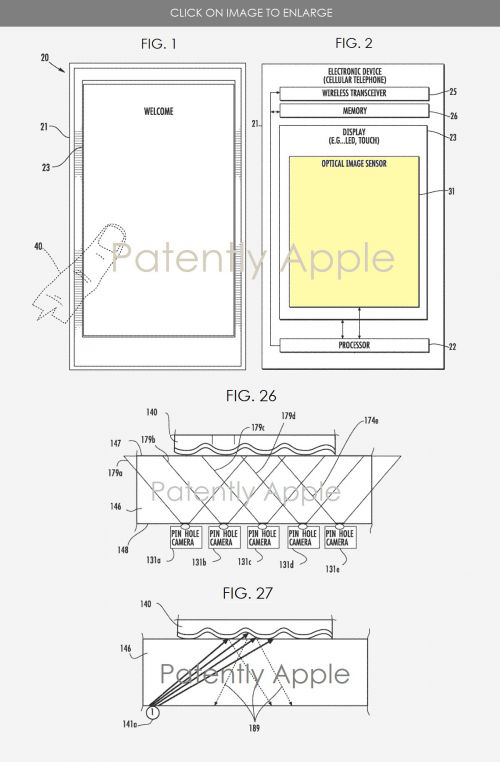 A new patent listing on the US Patents Authorisation Body's website reveals Apple's ingenious take on these in-display biometric sensors. Apparently, the sensor conceptualized by Apple has a completely different working principle as opposed to one used by Chinese OEMs like Vivo and Oppo. It's even dissimilar to the ultrasonic in-display fingerprint sensor that's rumored to make its way to the Samsung Galaxy S10. Instead, Apple is using micro cameras strategically placed under the display to capture the image of your fingerprint. The all-new sensor patented by Apple will be able to distinguish even the depth of the ridges of your fingerprint. Basically, the cameras placed under the display will be used to capture a 3D image data of your fingerprint.
The All-New Sensor Won't Make its Way to the Market Anytime Soon
Apple's latest innovation, however, won't see the light of the day anytime soon. The Cupertino giant still needs to fine-tune the technology and find a way to keep manufacturing cost down before sending them for mass production. The all-new In-Display fingerprint sensor surely won't make its way on to the next generation iPhones that are set to debut later this year. Rather, we can expect to see this technology in use sometime later in 2019 or 2020. Then again, there's also a possibility of this technology not making it at all to the commercial markets, and therefore would breathe its latest at Apple's R&D labs.
Siri Multi-User May Support Personalized Responses Soon
In another related news, a recent patent listing by Apple in the US clearly reveals the Tim Cook led brand's plans to add intuitive personalized response feature to its Siri smart assistant. This feature will essentially come in handy for users of its smart home products, especially the Apple HomePod.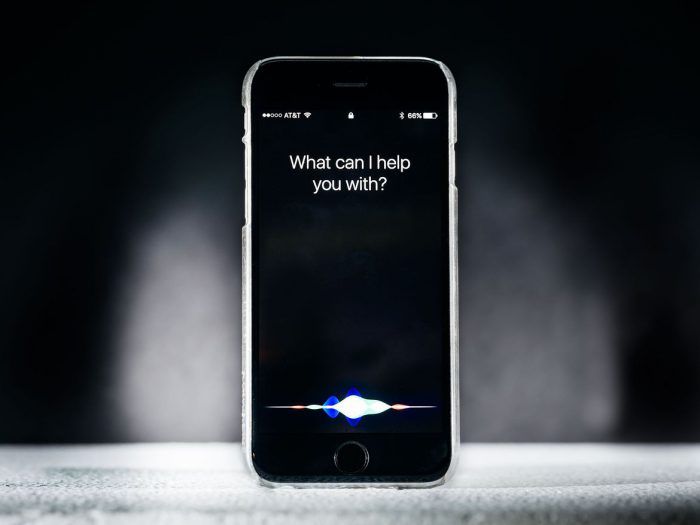 More often than not, almost all the family members of a house keep their phones paired to the smart speaker. In such a scenario Siri is unable to directly provide personalized responses to some very common commands like 'Hey, Siri, read my messages' or 'Hey, Siri, check my schedule for today'. The all-new patent filed by Apple with US Patent and Trademark Office will allow Siri to identify the various members of the family by recognizing their voice.