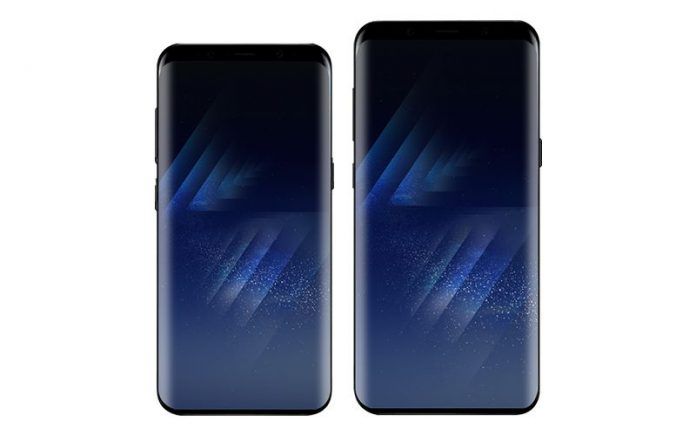 Samsung Galaxy S10, also referred to as Samsung Beyond, is an as-yet announced device. However, the next flagship smartphone from Samsung has already garnered a lot of attention. The latest information to surface about the eagerly anticipated device is about its aesthetics. According to a credible tipster, the Galaxy S10 or Beyond will arrive in several colors.
The next Samsung flagship-class smartphone, incrementally referred to as the Samsung Galaxy S10, has been making the rounds of the rumor mill. Multiple reports and rumors about various aspects of the smartphone, including the release timeframe and specifications, have regularly emerged for the last few days. Interestingly, each report claims a single new detail each time. Now a new claim has surfaced online, courtesy, 'Ice Universe', a serial tipster.  The tipsters claims the Samsung Galaxy S10 will come in five different colors: Black, White, Green, Silver, and Pink.
"Beyond" candidate colors: black, white, green, silver, pink.

— Ice universe (@UniverseIce) August 22, 2018
Previous reports have predicted that there will be multiple variants of the device that might differ in terms of specifications as well. Moreover, some have confidently claimed that the next-generation smartphone may even sport a flexible display.
Samsung Galaxy S10: More Than One Variant?
Samsung has traditionally launched two variants of Galaxy S-series phones every year: Galaxy S6 and Galaxy S6 Edge, Galaxy S7 and Galaxy S7 Edge, and Galaxy S9 and Galaxy S9+. Incidentally, many leading smartphone makers follow this technique.
Next year is quite important for Samsung mainly because it is the 10th anniversary of the Galaxy S series. Needless to mention, the series has always been eagerly awaited and well received. Hence, there is a lot riding on the Galaxy S10, which marks a significant milestone for Samsung. Beyond doubt, Samsung will attempt to show off its technological prowess. The company is rumored to launch not one or two but three variants of Samsung Galaxy S10, perhaps simultaneously. Codenamed Beyond 0, Beyond 1, and Beyond 2, these smartphones may have slightly varying specifications, but will certainly possess industry-leading technologies.
Samsung Galaxy S10 To Launch With A Foldable Display But Without 5G?
Given Samsung's presumed intention of showcasing its technological advancements, it is quite likely that the company may launch a smartphone with a foldable screen. Rumors indicate Samsung Galaxy S10 might feature a foldable display, but may surprisingly lack 5G support.
Qualcomm recently launched a highly miniaturized 5G modem that can be easily fitted in several numbers within a smartphone. Sadly, a leak claims that this next-generation feature will not come with the smartphone. Samsung's mobile leader DJ Koh has said that the company will be launching a foldable handset in 2019 but gave no indication towards an exact launch month. He didn't confirm if the Galaxy S10 will have the flexible screen tech or 5G.
Samsung Galaxy S10: Expected Specifications and Features
The Samsung Galaxy Beyond 0 and the Beyond 1 smartphones will reportedly sport 5.8-inch displays. The Beyond 3 smartphone may sport a 6.2-inch screen. Some believe that Samsung may increase the screen size of Beyond 3 to 6.44 inches, and call it Galaxy S10 Plus. Needless to mention, Samsung could deploy the industry-leading Super AMOLED display with 2960 x 1440 resolution.
Samsung's flagship-class smartphones have always had the latest chipset either from Qualcomm or from Samsung's own Exynos line. The Galaxy S10 may pack an octa-core Snapdragon 855 chipset or an equivalent in-house Exynos 9820 chipset. Interestingly, both the chipset are said to support 5G.
There might be three memory configurations of the phone: 4GB RAM + 64GB storage, 6GB RAM + 128GB storage and 8GB RAM + 256GB storage. The rest of the specifications, including camera sensors and battery capacity, remain a mystery as of now. However, we are confident, as the launch date approaches, more information will surface. The RAM may have the latest LPDDR5 standard, and the internal storage may boast of UFS 3.0, which will significantly boost transfer speeds.
For imaging, the Beyond 0 may feature a single camera at its rear, whereas the Beyond 1 might sport a dual-camera setup. On the other hand, the Beyond 3 may feature a triple-camera setup on the back and a dual camera unit on the front. Apart from the implementation of three rear-facing camera sensors, the higher-end variant is also believed to posses an in-screen fingerprint reader.
Samsung Galaxy S10: Expected Launch Date, Pricing And Availability
At present, Samsung hasn't offered any confirmed time-frame. However, it is deep in development of the Galaxy S10 lineup. The Korean electronics giant does make it a point to attend the MWC trade show every year. It also launches a few smartphones there. But lately it has launched flagship device, including the just launched Samsung Galaxy Note 9, at its own Unpacked Event.
The GSMA Mobile World Congress or MWC usually takes place in February. Hopefully, Samsung may announce the Galaxy S10 lineup at MWC 2019, which will take place in Barcelona, Spain.
Thanks for reading till the end of this article. For more such informative and exclusive tech content, like our Facebook page