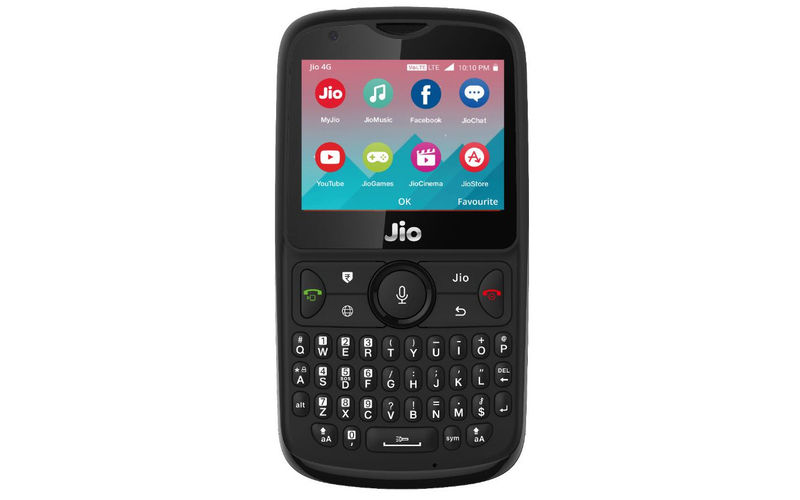 The Jio Phone 2 sold out within minutes of going on a flash sale for the first time earlier this month. The handset has become a very popular feature phone, reminiscent of the first Reliance phone that the company had offered for an effective price of Rs 500, and had shown great aggressiveness in ground-level marketing by putting up sales stalls at virtually every nook in the country.
This time though, the company decided to sell its phone online only, and did not even need much marketing to draw attention. The fact that the phone came at a seriously small price and yet offered smartphone-like features made it popular in no time. Here, we tell you why exactly the feature phone stands out in the crowd of entry-level budget phones that most anybody could afford.
New-age Apps
The presence of today's much-needed apps such as Facebook Youtube, WhatsApp, and Google Maps was the masterstroke by Reliance in this game, where feature phones either don't offer all this or cost significantly more than this little device. The Android Go smartphones, for example, start above Rs 5,000, whereas the Jio Phone 2 is yours for just Rs 2,999. In any other feature phone at this price point, you cannot expect to have access to the new-age apps such as Facebook and WhatsApp.
Given that these are the apps most people spend their highest amount of smartphone usage time on, it makes for a compelling buy, since the Jio Phone 2 costs what many smartphones would require for their annual insurance.
Video Calling
Video calling is a feature that even several smartphones in the budget price range don't offer, and here is a small feature phone that comes with this option. It is significant because, in India, not many have access to laptops or desktop computers where they can use the internet for VoIP calls, so VoLTE took off in a big way here. Also, the typical Indian family culture makes for a whole lot of video calling requirement, so Reliance certainly deserves kudos for reading the pulse of the average Indian so right.
Voice Assistant
The voice assistant by Google was offered for the first time on any feature phone by Jio on its Jio phone, the predecessor to this model, in December 2017. You can use the Google-based voice assistant in the Hello Jio feature of the MyJio app in English and Hindi. While the assistant is a cut-down version of Google Assistant, it still offers all essential voice-control search features such as checking sports scores, playing music or asking the phone for weather updates.
Entertainment
The Jio Phone 2 users will get access to several Jio entertainment apps such as JioTV, JioCinema, and JioMusic, apps which offer a whole range of television and cinema entertainment, as well as music streaming and downloads. This kind of entertainment-ready feature phone was unheard of, but Jio has set a precedent and even given the older Jio Phone an update to access these apps.
Affordable 4G
The whole concept of the JioPhone is mass-level access to the new 4G networks, the business of which Reliance itself has disrupted with extremely low pricing. The Jio Phone offered 4G connectivity and the Jio Phone 2 takes the access one step further by offering dual SIM 4G with VoLTE support, so you basically do not need to spend more than Rs 2,999 to have a dual 4G SIM phone.
Add to that, the company is giving exchange offers where Jio Phone users can hand in their feature phones to buy this new 'smart feature phone' for just Rs 501. How do you beat this — dual SIM 4G connectivity with VoLTE at the cost of two burgers?