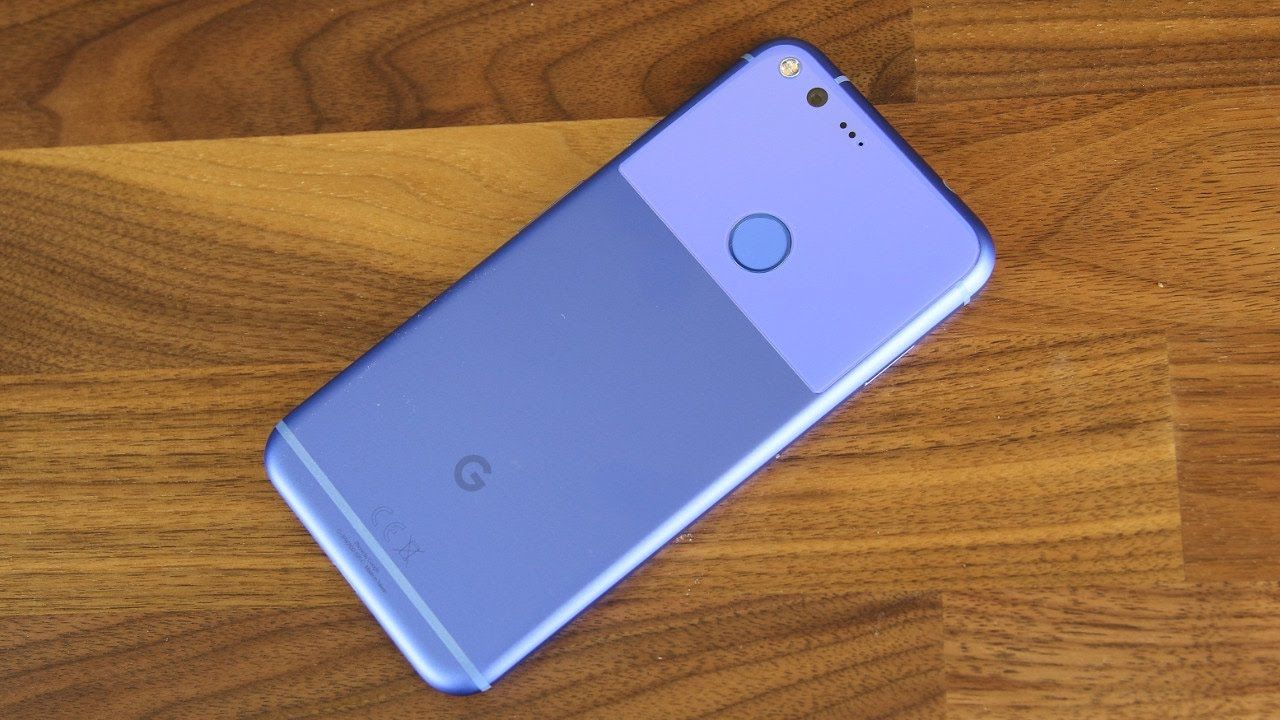 The Google Pixel 3 and Pixel 3 XL have made quite a few appearances online. The popular Pixel series of smartphones gets the latest version of Android and security updates before any of the other devices. This year, the third generation of Pixel smartphones could launch early next month. Interestingly, the information could be indirectly connected with the upcoming Apple's event on October 9th.
Google is expected to launch the highly anticipated Google Pixel 3, and its slightly bigger cousin, the Google Pixel 3 XL on October 9. Incidentally, this is the same date on which Apple is holding its event, probably to announce its own flagship iPhones, and perhaps even some devices meant for budget-conscious smartphone buyers. Google hasn't officially confirmed the launch dates of Pixel 3 and Pixel 3 XL. However, Bloomberg has confidently predicted the same based on some intelligence obtained from their reliable sources.
A tidbit in there: Google's Pixel 3 launch is planned for about a month after Apple's in September. Oct 9 in New York.

— Mark Gurman (@markgurman) August 27, 2018
Previous reports had confidently predicted that Google will hold an event on October 4. The date was highlighted in Famebit, a marketing platform that lets brands and influencers collaborate for branded content endorsements. These endorsements work on leading platforms like YouTube, Instagram, Twitter, Facebook, and many more. Evidently, Google had posted an ad on Famebit. It was seeking Canadian content creators for coming up with campaigns for the Pixel 3 and Pixel 3 XL. However, the launch date may now be postponed to October 9th.
Although Bloomberg has offered the current update, it is still speculative. We have seen several launch dates getting pushed back for quite a few smartphone launches in the recent past. Still, Google could hold debut new Pixel phones on Oct. 9 at a media event in New York City. Since the launch date is approaching fast, here are the details about the flagship-class smartphones that we know so far.
Google Pixel 3, Pixel 3 XL: Specifications, Features
Despite the fast approaching launch date, Google is yet to officially confirm the details of the upcoming smartphones. Nonetheless, several leaks in the recent past have offered several important updates about the specifications and features of the third generation of Pixel smartphones.
According to recent leaks, the Google Pixel 3 XL, a flagship smartphone will arrive with a large 6.7-inch sized AMOLED display with 1440 x 2960 Quad HD+ resolution, 19:9 aspect ratio, and a notch at the top. The Pixel 3, on the other hand, may have a slightly smaller display with 18:9 aspect ratio display with slimmer bezels compared to its predecessor. Interestingly, similar to its predecessor, the Pixel 3 XL will also have active edges, allowing users to perform certain tasks simply by squeezing on the sides of the phone.
The flagship smartphones from Google will have the Qualcomm's 10nm flagship chipset, the Snapdragon 845 octa-core processor, clocked at up to 2.8 GHz that's paired with an Adreno 630 GPU. However, the Pixel 3 and 3 XL may not have equally impressive RAM and internal memory configuration. Both the devices may pack 4GB of RAM, which is rather disappointing when most other flagship smartphones released this year offer 6GB or even 8GB of RAM.
Surprisingly, Google is sticking with a single camera unit on the back of Pixel 3 and Pixel 3 XL. Reports indicate Google is using a single 12.2 MP resolution primary camera with an f/1.8 aperture and optical image stabilization. Despite lacking a secondary sensor that offers depth perception, the Pixel smartphones could take excellent photos owing to AI-powered optimization. Surprisingly, the front of the smartphones will have a dual camera setup. Reports indicate the devices will have two 8.1MP camera sensors.
Google Pixel 3, Pixel 3 XL: Pricing, Availability
Along with detailed and confirmed specifications, the exact pricing too remains a mystery. Still, we expect the Google Pixel 3 XL may cost somewhere around Rs. 80,000 in India. The Pixel 3 may cost slightly less. Both the smartphones will run Android 9 Pie, with the single-key navigation system.
Recently leaked images, indicated the Google Pixel 3 may arrive in a single Black + White color combination. We at MSP Gear will certainly update our readers with any new information about the Google smartphones.