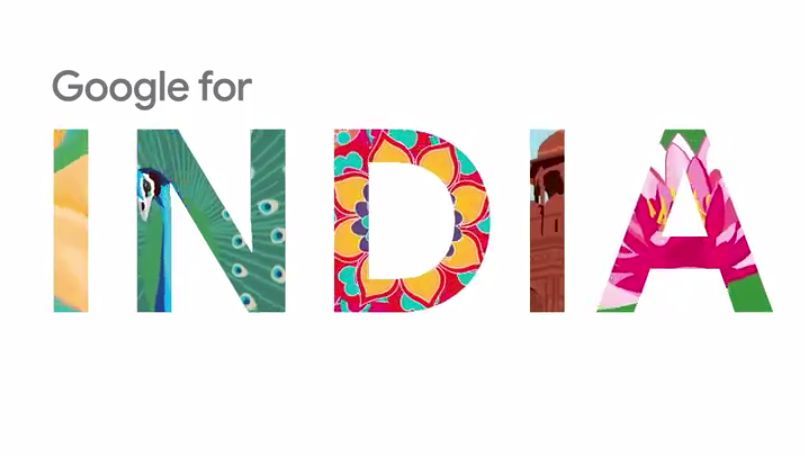 Google held the fourth edition of its "Google for India" event in New Delhi today. It has announced a number of new initiatives for Googe users in India, including early flood warnings powered by AI, Project Navlekha to help Hindi publishers make their presence online, Marathi support for Google Assistant, and more.
Artificial Intelligence
Google plans to use AI to help deliver accurate and timely flood warnings to people in areas that affected by floods every year. This will be achieved using physics-based modeling and AI. Dangerous areas can be predicted with Google elevation as well as satellite data. Google has partnered with the Ministry of Water Resources to launch a pilot flood forecast system in Patna. Apart from early and accurate flood warnings, Google is using AI to help people fight diabetic retinopathy, which happens to be one the world's leading causes of preventable blindness and affects 1 out of 3 diabetics. Google's AI systems can detect diabetic retinopathy at rates on-par with retinal specialists. To make this AI-powered diabetic retinopathy detection available in India, Google has collaborated with Aravind Eye Hospital and Shankara Nethralaya. To study the impact of the product, Google has partnered with Verily Life Sciences, which is another Alphabet company.
Project Navlekha, Bilingual Feed, Talking Dictionary
With Navlekha, Google has made it easy to make offline content fully editable and publish online even without expert digital knowledge. Soon, you will be able to see a number of Hindi publications make their presence online with Navlekha. Google also announced Bilingual Feed for users in India, along with a talking dictionary. Users can choose to receive feeds in Hindi and English starting today. In the coming weeks, Google will also bring feeds in Bengali, Marathi, Malayalam, and Tamil. Google Go can now read out news in English, Hindi, Marathi, Malayalam, Telugu, and Tamil.
Google Assistant is Now Multilingual
The Google Assistant is now available in Marathi in addition to the already available English and Hindi. Google Assistant will automatically understand the language you speak. In addition to Marathi support for the Google Assistant, Google has confirmed that users in India will be able to speak to Google Home in Hindi. Google Assistant can also help you track a train with your voice and even help you learn English with the new Hello English. Additionally, Google has announced that is now possible to recharge your phone data with voice for Airtel subscribers.
Inter-City Journeys Made Easier With Google Maps
Google Maps has partnered with RedBus to introduce voice navigations for inter-city bus journeys in both English and Hindi. Users will also receive alerts when they are about to reach the destination. The feature will be rolled out in about two weeks. Google is also bringing the turn-by-turn navigation feature on Maps Go with a redesigned home screen.
Android Pie (Go Edition)
Just recently, Google announced the latest version of Android, called Android Pie. At the Google for India event today, the company announced Android Pie (Go Edition) with better security, higher storage, and faster boot time. In addition to including the latest security features, the update comes with additional 50MB of storage.
Google Tez is Now Google Pay
Google's much-loved Tez payments app is now called Google Pay in India. Apart from a new name, Google hasn't introduced any other significant change to the app. You can still enjoy all the features that the app offers, including rewards on most transactions.