In the previous part of our multi-part Samsung Galaxy J6 review, we explained its display features (or the lack of them) as well as quality, which failed to impress us in most aspects. In this part of our multi-part review of the Samsung Galaxy J6, we will have asses the lower mid-range smartphone's processing performance. 
From as long as I can recall, Samsung smartphones have had a terrible processing performance, especially in the entry-level and mid-range price segments. The South Korean smartphone giant's devices are slow and laggy, the UI stutters, and the phone slows down dramatically after a few months of usage. The reason could be due to under-powered processing chipsets or due to ill-optimised software, or a combination of both. Moreover, Samsung's heavy interface and dozens of background processes take a toll on the performance. How does the Galaxy J6 perform, though? Has the company improved upon its mistakes? Let's have a look.
Samsung Galaxy J6 Performance Review: Exynos 7870 Won't Do It
The Samsung Galaxy J6 is no different; its processor is as weak as processors used in other affordable smartphones from the company. However, not all smartphones with weaker processors have lousy performance. For example, the Motorola Moto G6, which we had reviewed a few months ago, had decent performance even though it is fitted with a below-par processing chipset as per its price tag.
The Samsung Galaxy J6 houses the Exynos 7870 chipset, which has eight Cortex-A53 cores clocked at 1.6GHz. Usually, the other smartphones with a price similar to that of the Galaxy J6's have processors with CPU cores that are clocked around 2.0GHz. Therefore, in comparison, the Galaxy J6 packs lower processing power. For graphics processing, the chipset uses Mali-T830MP1 ('MP1' here indicates the presence of only one graphics core), which is ridiculous for a smartphone at this price. The other similarly-priced smartphones have significantly higher graphical prowess. Not only that, even smartphones which are half as costly as the Galaxy J6 have more graphical performance.
In addition to a weaker CPU and GPU, the device also has slower storage. This is simply because Samsung has used a cheaper storage chip, in spite of it being one of the largest mobile storage manufacturers around the globe. The slower storage not only shows up in the benchmark, but you can also notice it in day-to-day usage. For instance, the gallery app takes a lot of time to load thumbnails and opening larger files takes substantial amount of time. The slower storage chip also affects app opening as well as boot-up times.
Samsung Galaxy J6 Performance Review: Benchmark Scores, Software & UI Design
Due unacceptably lower processing power and slower storage, the Galaxy J6 has slow and laggy performance. The device stutters during multitasking and while opening applications. The device can't handle graphics-intensive games properly; they suffer from frequent frame drops and stutters. The Galaxy J6 probably has the worst performance among all the smartphones in its price range. Below are some of the benchmarks we ran on the Galaxy J6, and as you can expect, the device performed terribly.
Moving onto the UI design and software features, it is one of the best aspects of the Samsung Galaxy J6. The device comes with Android 8.0 Oreo wrapped under Samsung's Experience 9.0 UI. This UI looks beautiful and modern, thanks to Samsung Experience's flatter design, brighter and colourful colour theme, and modern icons. Along with that, it also packs tons of additional features. However, the best feature has to be Secure Folder, using which you can hide and lock sensitive apps, images, videos, and files.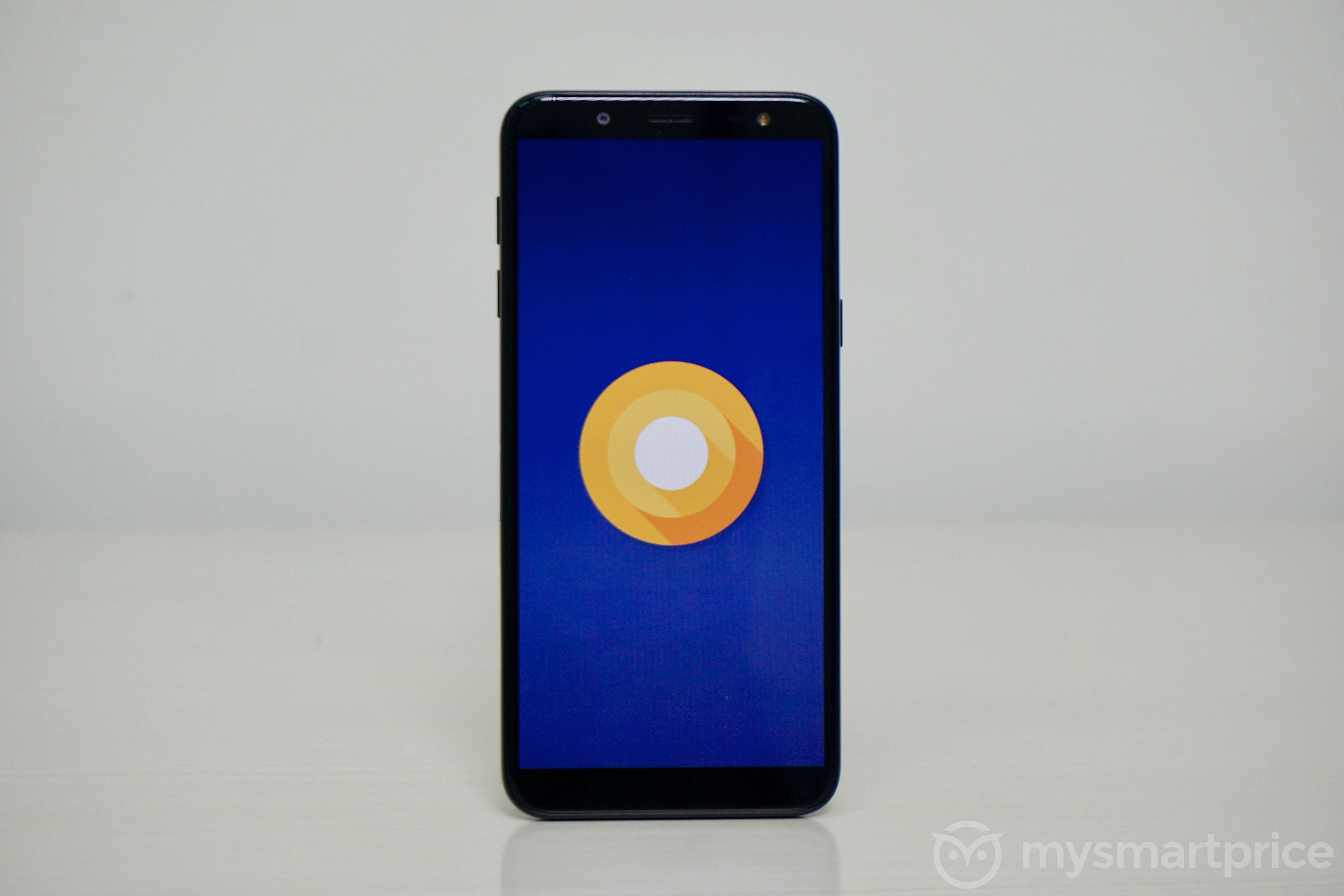 Samsung Galaxy J6 Performance Review: Battery Life
The Samsung Galaxy J6 packs a 3000mAh battery, which is quite small in comparison to other smartphones in the price range. During the review period, I usually got around 24 hours of battery life after a full charge along with 3 hours of screen-on time, which is quite disappointing. The battery backup dropped to just 18 hours while playing games. On top of poor battery life, the device also lacks any fast charging technology. Hence, it takes close to two and a half hours to charge the device's battery from nil to full.
Samsung Galaxy J6 Performance Review: Battery Backup
Even after Xiaomi's onslaught on Samsung's smartphone marketshare in the low-end and mid-range price segment, the company hasn't improved the performance of its entry-level smartphones at all. The Samsung Galaxy J6 still feels like many other budget smartphones from the company, featuring slow and laggy performance. I am on the verge of losing hope that Samsung will ever improve the performance of its budget smartphones.
Thanks for reading till the end of this article. For more such informative and exclusive tech content, like our Facebook page