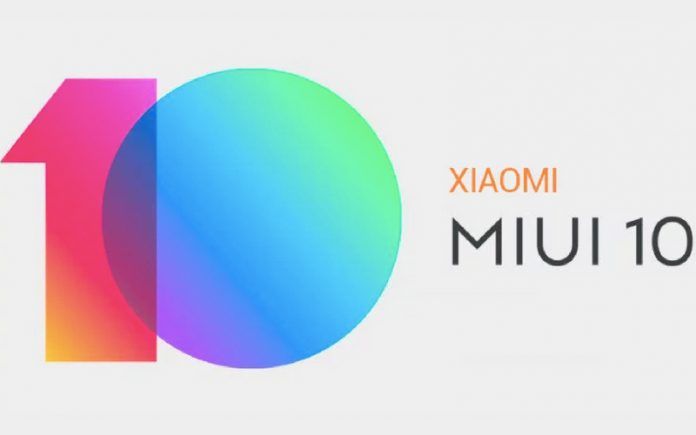 Xiaomi has been working on hard on bringing its latest MIUI 10 software a slew of its smartphones. The update brings a new UI design, several new apps, plenty of new features, is focused on AI, and makes this much faster and smoother. Earlier this week, Xiaomi released the stable MIUI 10 update for the Mi 6. Now, the update is also available for the Redmi Note 5, Mi 8 SE, and the Mi Note 3.
If you have got any of these devices, you will soon start receiving an OTA update with the new MIUI 10 software. This is currently only being rolled out in China.
Redmi Note 5, Mi 8 SE, Mi Note 3: MIUI 10 Stable Update
As mentioned at the start, Xiaomi is now rolling out the MIUI 10 stable software update to the Redmi Note 5, Mi 8 SE, and the Mi Note 3. It is nice to see that older devices, such as the Mi Note 3, are still being supported.
Earlier this month, Xiaomi also seeded the MIUI 10 update for the Mi 4, which is around 3 years old. And the list isn't over yet. Xiaomi plans on releasing the update to several more devices including; Xiaomi Mi 5, Mi 5s, Mi 5s Plus, Mi 6, Mi Mix, Mi Mix 2, Mi Mix 2S, Mi Max, Mi Max Prime, Mi Note 2, Redmi Note 5 AI, Redmi Note 5 Pro, Redmi S2, Redmi 4A, Redmi 4X, Redmi Note 4X, Redmi Note 4 Qualcomm, Redmi Note 5A Prime, Redmi Note 5A, Redmi 5, Redmi 5A, Redmi 5 Plus, Redmi Y1, and Redmi Y1 Lite. Some of these devices have already received the update, but those that haven't, will get it soon.
MIUI 10 Stable Update: What's New?
The changelog is in Chinese, so we are not really sure what exactly is new. However, the improvements and changes are going to be similar to the MIUI 10 releases for other devices.
The OTA update for the Mi 8 SE is about 930MB in size and the version number is 10.0.1.0.OEBCNFH. For the Redmi Note 5, the update weighs in at 723MB and carries the verison number 10.0.1.0.OEICNHF.
Let us now talk about what the new MIUI 10 update brings to these devices. First of all, the update brings Portrait mode to devices with a single rear camera. So that's something to look forward to. MIUI 10 also focuses a lot on AI, and you can find the feature spread across the system. You also get full-screen gestures, support for IoT techonology, new sounds, and more.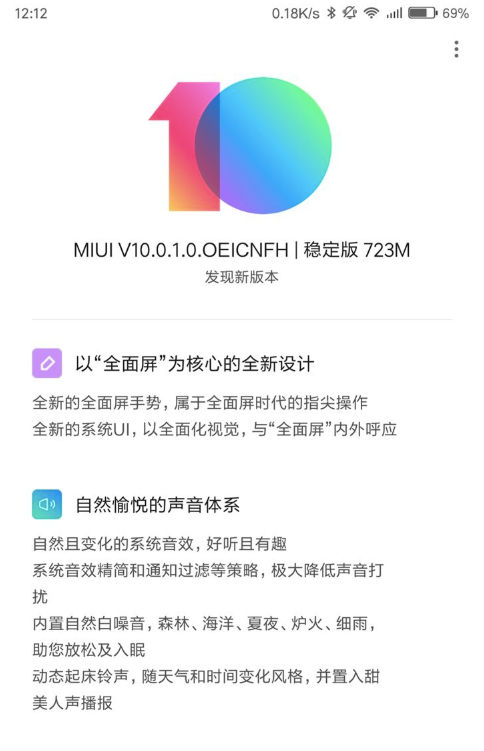 Overall, the MIUI 10 update on these devices will make them smoother to use, and improve the battery life as well. You will, obviously, see a lot of UI changes, and bug fixes. Once again, this update is for the Chinese versions of the devices only. And before you install, make sure your device has more than 50 percent charge. Global variants should see the update arrive in the next few weeks.
Redmi Note 5, Mi 8 SE, Mi Note 3: Specifications
The Redmi Note 5 and the Mi 8 SE are 2018 devices, but the Mi Note 3 is almost a year old. All of these are mid-range smartphones, and with the MIUI 10 update, they will get a little faster and better.
With the Redmi Note 5, you get a 5.99-inch display, the Snapdragon 625 processor, upto 4GB of RAM, and 64GB of storage. It comes with a single 12MP rear camera, and a 5MP front camera. The phone has a 4000mAh battery. As for the Mi 8 SE, you get a 5.88-inch display with notch, Snapdragon 710 processor, up to 6GB of RAM and 128GB of storage, dual rear camera setup(12MP+5MP), a 20MP front camera, and a 3120mAh battery.
The Mi Note 3 has a 5.5-inch display, a Snapdragon 660 processor, 6GB RAM and 128GB of storage, dual-rear camera(12MP+12MP), 16MP front camera, and a 3500mAh battery.
Thanks for reading till the end of this article. For more such informative and exclusive tech content, like our Facebook page