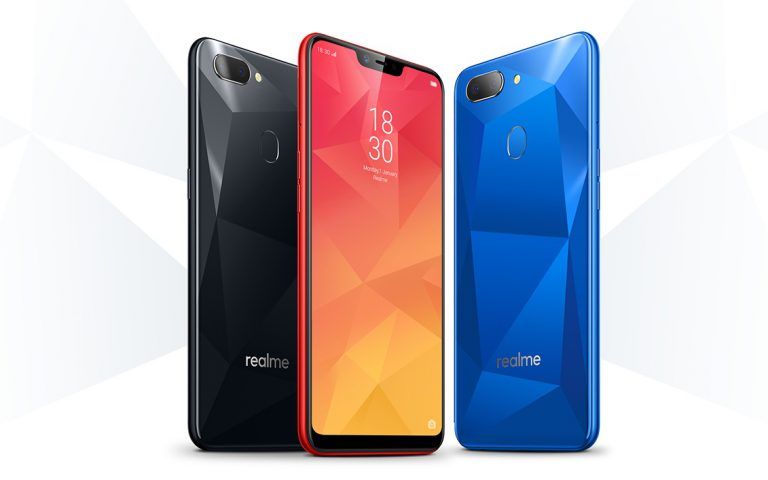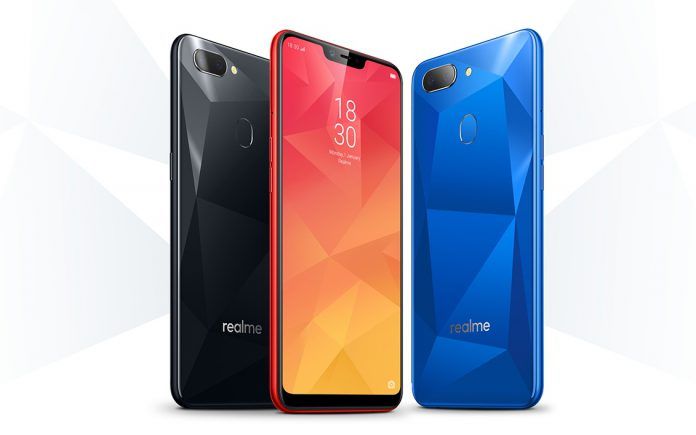 It is no secret that India is one of the toughest markets to crack for smartphone makers. That's primarily because Indians are tech savvy and are not only aware of the best specifications and features, but they also expect the best in smartphone hardware. Furthermore, their inherent cost consciousness also demands fast, feature rich phones at competitive prices.
The Realme 1 whetted this appetite for great phones at a song by offering a compelling smartphone experience for a shade over the ₹10,000 mark, but there are teeming millions of Indians who aren't yet willing to spend more than the magic ₹10,000 figure on smartphones. For that express purpose, Realme engineers have been hard at work to cater to this important demographic and the good news is that their hard work has finally come to fruition.
Affordability Shouldn't Entail Compromises
Presenting the Realme 2, the most feature packed smartphone backed by the best hardware specifications you can find in a sub-₹10,000 smartphone. Make no mistake, the Realme 2 is not a successor to the Realme 1, but a compelling smartphone experience designed specifically to set the sub-₹10,000 smartphone segment on fire. With its laundry list of industry firsts, the Realme 2 sure is poised to rule the segment.
For starters, the Realme 2 has the unique distinction of being the phone with the greatest screen-to-body ratio in the sub-₹10,000 segment. The prodigious phone's 6.2-inch Super View display is in a whole new league altogether. Not only is it the first notched display in its price range, but it also sports a screen-to-body ratio of a whopping 88.8-percent. Combine that with a terrific IPS LCD panel that sports an ultra-wide 19:9 aspect ratio and 1520×720 HD+ resolution, and you have a device that stands out from the crowd.
Pathbreaking Design
The Realme 2's premium look goes well beyond its display. The designers at Realme have entirely done away with boring metal backs and instead introduced a unique fibreglass material that is more durable than glass itself thanks to a solid 12-layer nanotech composite material construction. This way, you get the best of both worlds — the solid good looks of a glass-like back without losing durability in the process. The there's also the benefit of Corning's Gorilla Glass 3, which provides improved shatter resistance for the display.
What sets the Realme 2 apart from other glass-backed phones is its dazzling diamond cut design, wherein myriad crystalline patterns have been designed to reflect light to create a unique diamond-like effect. Moreover, the brilliant reflecting effect in Realme 2's diamond cut design has been improved over the design of the Realme 1. It is available in three attractive colours: Diamond Black, Diamond Red and Diamond Blue. When it comes to pure aesthetic brilliance, this puts the Realme 2 a notch above phones costing several times more.
Realme 2: Beauty isn't Just Skin Deep
However, the Realme 2's beauty isn't just skin deep. Powered by Qualcomm's Snapdragon 450 SoC, the phone sports an octa-core processor paired with powerful Adreno 506 GPU that shares the same hardware specifications as the Snapdragon 625 SoC found in most mid-range phones. Needless to say, the Realme 2 performs flawlessly whether you are running demanding apps or playing high-end mobile games such as PLAYER UNKNOWN'S BATTLEGROUNDS (PUBG). What sets the Realme apart is the optimisation. Whether you choose the 3GB RAM and 32GB storage or the 4GB RAM and 64GB storage variants, the highly optimised ColorOS will guarantee a super-fast lag and stutter free smartphone experience.
But power is nothing without battery backup and that's why the Realme 2 comes with a massive 4230mAh battery, which is further enhanced with smart AI Power Master. This advanced piece of technology intelligently allocates processor resources to background apps and adjusts battery behaviour according to the workload to reduce overall power consumption anywhere between 5 percent to 11 percent. With cutting edge AI optimisation, exacting software and hardware optimisation, and clever engineering, you are guaranteed smooth performance, optimal battery life, and reduced heating as well.
Realme 2: King of the Budget Smartphones
The Realme 2 also includes a sophisticated dual camera setup comprising of 13-megapixel primary camera paired with a 2-megapixel dept sensing secondary camera designed to snap excellent portrait shots with natural Bokeh (background blur) effect that is unheard of at this price range. The primary camera also features advanced Phase Detection Autofocus for quick image acquisition and achieves laser sharp focus every time without fail. Then there's the 8-megapixel selfie camera that has been optimised with a number of filters and handy beautification modes to help you look your best on social media.
To be honest, if this article wasn't prefaced with the killer value proposition of the Realme 2, you wouldn't be remiss to believe that these features and specifications belong to a premium mid-range phone. But at a terrific price tag of just ₹8,990 (3GB RAM + 32GB Storage) and ₹10,990 (4GB RAM + 64GB Storage), the Realme 2 is firmly in the ultra-budget territory, where the competition just doesn't have the hardware specifications, features, or the design flair to keep up. It's no surprise that the Realme 2 is the perfect all-rounder and the best value for your money.
Thanks for reading till the end of this article. For more such informative and exclusive tech content, like our Facebook page