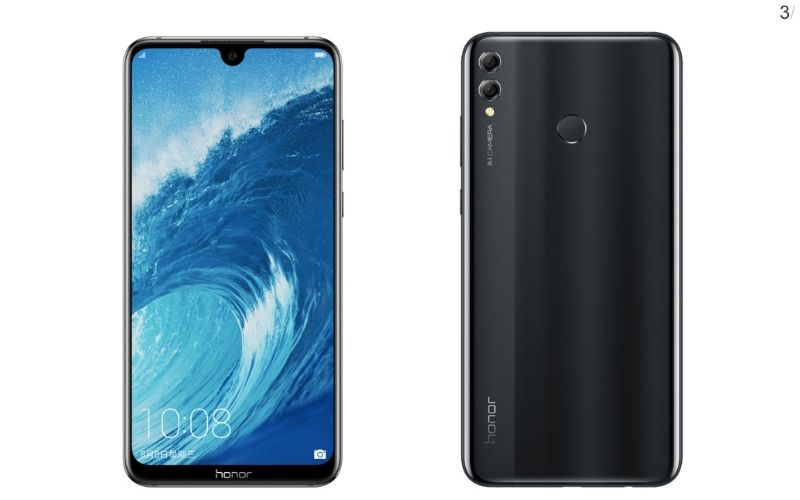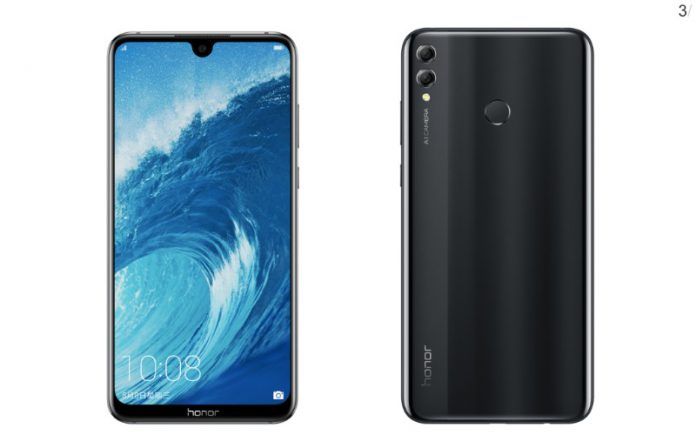 Honor recently announced its plans of releasing a new smartphone called the Honor 8X Max on September 5. This was followed by a Chinese retail site listing, the upcoming smartphone ahead of launch, giving us a clear look at what the phone will have to offer. On the other hand, the Oppo F9 Pro started its sale in India on August 31st via both e-retail platforms and offline retail partners.
It so happens that the leaked specifications of the Honor 8X Max point towards quite a few features it offers which is better than the Oppo F9 Pro. Considering the former device is expected to be priced about the same as the Oppo handset, these differences are certainly worth pointing out. So let's take a look at the top five such features that stand out for us. Do note that the Honor 8X Max is yet to be officially announced and some specifications could turn out to be different later.
Honor 8X Max: Top Five features Competing the Oppo F9 Pro
Processor
Leaked specifications of the Honor 8X Max suggest that the device will come powered by a HiSilicon Kirin 970. This chipset comes with an octa-core processor which has four of its cores clocked at 2.4GHz for performance, and the other four cores clocked at 1.8GHz for efficiency. The move to go with chipset makes sense considering how other new mid-range smartphones from the Huawei sub-brand are also coming powered by this flagship processor.
On the other hand, the Oppo F9 Pro comes with mid-range MediaTek Helio P60 processor which has all of its eight cores clocked at a maximum of 2.0GHz. Benchmark results show how these two chipsets are leagues apart in terms of their performances.
Display
As its name suggests, the Honor 8X Max is certainly going to be a large device. Whether or not this is a good thing will be up to you to decide. Either way, a larger screen is always better for content consumption. As such, the expected 7.12-inch Full HD+ display of the 8X Max is likely to be a spectacle to behold.
Meanwhile, the Oppo F9 pro comes with a 6.3-inch panel also offering a Full HD+ resolution.
Battery
With the possible size of the Honor 8X Max, it would be a shame if the Chinese manufacturer misses out on loading it with a sizeable battery. The latest leak suggests the phone will offer a 3750mAh capacity cell, while an older leaked TENAA certification listing pointed towards a massive 4900mAh battery. No matter which sized cell eventually arrives on the Honor 8X Max, it will be larger than the 3500mAh capacity battery that comes along with the Oppo F9 Pro.
Sound
Another feature we are excited to see on the Honor 8X Max is the support for Dolby Atmos. While this might not make much of a difference on the loudspeaker, audio quality provided on both wired and wireless headphones are certainly going to be a noticeable upgrade. While this feature might not be a major selling point for users who might not use headphones too often, it does makes a world of a difference for those who do.
Storage
In the storage department, the Honor 8X Max is expected to offer a 6GB RAM option the same way the Oppo F9 Pro does. There is even expected to be a similar 64GB storage configuration for its base variant. Furthermore, the former will also likely offer up to 256GB of storage expandability. However, the Honor device is expected to also offer a higher storage option with 128GB of memory. While this might seem like nitpicking, if the higher storage variant ends up being priced similar to the Oppo F9 Pro, then it could certainly be a game changer.
What do you think? Is the Honor 8X Max worth waiting for or are you satisfied with what the Oppo F9 Pro offers? Let us know in the comments below.
Thanks for reading till the end of this article. For more such informative and exclusive tech content, like our Facebook page