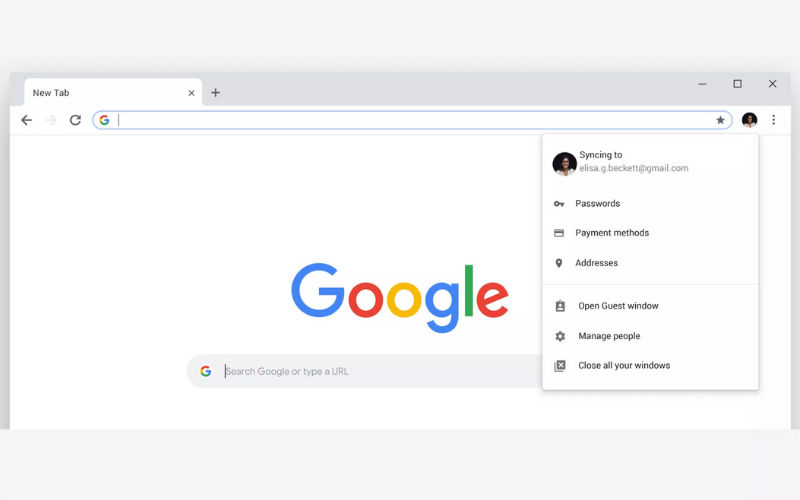 Google's Chrome browser is 10 years old and to celebrate, it's getting a new look. The new design includes rounded shapes and tabs that match what we've seen introduced in Android Pie. There's also some new colors that give the browser a completely new look.
We saw the updated design first introduced in the Chrome Canary channel last month and it seems now Google is ready to roll out the updated design to the masses in the general build of the browser.
Google Chrome 10-year anniversary changes:
Along with the user-facing changes, there are a number of under-the-hood bug fixes that can be found in the official changelog.
Cleaner, more modern design
Secure and easy mobile payments via 3rd party payment apps
Password generation now works on more sites
Stability and performance improvements
Chrome 69.0.3497.81 contains a number of fixes and improvements — a list of changes is available in the log. Watch out for upcoming Chrome and Chromium blog posts about new features and big efforts delivered in 69.

This update includes 40 security fixes. Below, we highlight fixes that were contributed by external researchers. Please see the Chrome Security Page for more information.
It's not only the desktop version that is getting an update, Chrome for Android 69 (69.0.3497.76) has been released and will be available on Google Play as it rolls out over the course of the next few weeks.
The most distinguishable change is the redesigned rounded tabs that moves away from the traditional trapezoid shaped tabs that users have come to know for many years. The new tabs are intended to look cleaner and easier on the eyes when it comes to seeing how many tabs you have open and what is in each tab.
New Chrome features
In addition to the tab redesign, the address bar or OmniBox is getting some new functionality. Answers to results are now shown directly in the bar without opening a new tab. Querying topics such as celebrities, sporting events, and weather, or even asking questions will automatically appear in the address bar. You'll also be able to use the address bar to find a tab you have open and directly switch to it.
Further changes see improvements to the autofill function in Chrome that improves the accuracy of the browser to interpret where fields that accept autofill input such as passwords and addresses appear. Users can opt to store information such as passwords and credit card information in their Google Account to prefill this information and Chrome 69 now improves the detection and accuracy of this.
The new design for Chrome is being rolled out across both PC and Mac versions as well as the mobile version for both iOS and Android.
The Verge also reports that there's some added bonuses as part of Chrome's 10th birthday:
Alongside the new design, Google is also celebrating Chrome's 10th birthday. The company has updated its Dino Game Easter egg, that appears when there's no internet connectivity, to include birthday cakes, party hats, and balloons. It's a fun addition, but Google is also hinting at what the next 10 years of Chrome might look like. While Google has been integrating machine learning into Chrome to detect phishing and malware sites, the company has plans to make its browser even more smarter with the help of artificial intelligence.
"When we first launched Chrome, Sundar said: 'We think of the browser as the window to the web,'" says Rahul Roy-Chowdhury, Google's vice president of product management. "A decade later, it's still the tool people use to access all of the websites and applications that help them do what they want to do. As Chrome heads into the next 10 years, we want to expand that window—so you can see more and do more."
Let us know your thoughts of the new Chrome update in the comments below.