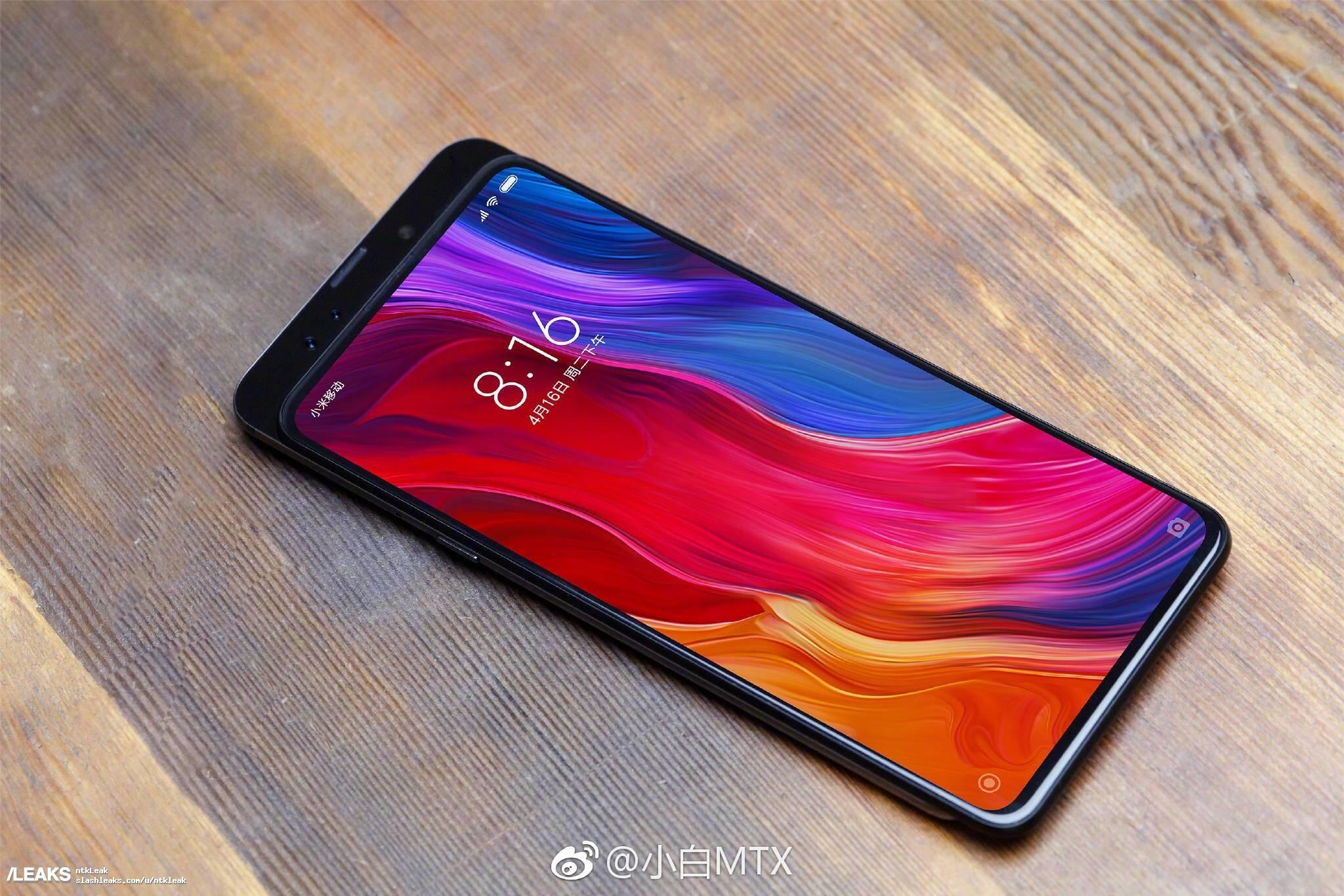 Xiaomi may soon launch the world's first 5G smartphone. The upstart Chinese smartphone maker, which prefers to call itself an internet company, has now posted a poll on its official Twitter handle regarding a 5G smartphone. While, the brand doesn't really give any hints regarding its plan to launch a 5G phone anytime soon, but a report by Mashable makes us believe that its upcoming Mi Mix 3 may indeed end up becoming the first phone to come with the highly anticipated network technology.
On a scale of 1-5, how much would you ❤️ a 5G smartphone?

— Mi (@xiaomi) September 6, 2018
Xiaomi Successfully Completes 5G Network Testing in an Upcoming Bezel-less Smartphone
Recently, a Xiaomi Global Executive, Donavan Sung posted on Twitter, regarding Xiaomi's first official test run of the 5G network on one of its upcoming smartphone. The smartphone seen in the leaked image has bare minimal bezels on all its four sides and doesn't even come with a notch. If previous leaks by popular Chinese tipsters are to be believed, the image of the smartphone posted on Twitter by the Xiaomi official directly corresponds to the alleged renders of the Mi Mix 3.
Apart from posting the image of the smartphone, Donovan further stated that the brand plans to launch its first 5G supported smartphone later this year. Most smartphone markers aren't expected to launch their 5G smartphones until the middle of next year, thereby from what it seems Xiaomi may end up becoming the first brand to launch a 5G device. Sung also reveals that the company has recording 10x faster speed on the Xiaomi.
We've successfully tested 5G data connections on Xiaomi phones, and we can't wait for the official rollout of 5G next year! ??

5G download speeds are more than 10X faster than 4G speeds. What's everyone looking forward to the most? ⚡⚡️⚡️ https://t.co/vLAH3wosni

— Donovan Sung (@donovansung) September 3, 2018
Xiaomi Mi Mix 3: World's First 5G Smartphone?
5G has been a point of debate and discussion ever since the past few years, with multiple technology giants including chipmaker Qualcomm, search engine giant Google, Samsung, LG, ZTE and even telecom operators like AT&T and Verizon playing a key role in the development of the new network band. Although 4G LTE is yet to completely penetrate in every nook and corner of India, the idea of 5G network indeed excites us to the core. With that said, there's still some time before 5G apparently makes its way to India. China may, however, end up getting 5G earlier than India, all thanks to the alleged Mi Mix 3.
Xiaomi, unlike its other Chinese counterparts like Huawei and ZTE, aren't as deeply involved in the network side of the things. For those unaware, the network business of the latter two firms reaps much of their yearly revenues.
Xiaomi Mi Mix 3: Rumoured Specifications
The Xiaomi Mi Mix 3, which is presumably seen test running the 5G network, is a highly anticipated smartphone. Dozens of leaks and renders are circulating in the web regarding this device. Recently, during the IFA 2018 days in Berlin, a video of the Xiaomi Mi Mix 3 showing its innovative slider mechanism appeared online. The mechanism appears to be inspired by the older generation slider phones that were brought to fame by brands like Nokia and BlackBerry. Just a few months back, another Chinese firm Oppo launched its first true bezel-less smartphone called the Find X with a near similar implementation.
The alleged Xiaomi Mi Mix 3 will succeed the last generation Mi Mix 2S, which is currently available for sale in China. The leaked smartphone is expected to feature the latest and greatest Qualcomm Snapdragon 845 processor, and will reportedly arrive in three different variants. Additionally, to incorporate the near bezel-less display on the front façade of the smartphone, Xiaomi is likely to relocate the selfie shooter into a pop-up compartment. Reports suggest that the smartphone would incorporate a 20MP selfie shooter.
Xiaomi Mi Mix 3: Expected Launch Date, Leaked Price
Xiaomi is expected to debut the all-new Mi Mix 3 later this year, somewhere near October or November. And, if rumors are to be believed, it would end up coming with 5G support, however, we won't be able to make full use of the smartphone's network prowess anytime soon as it's still a matter of a year for the 5G technology to roll out commercially across the world.
Coming to the price, Xiaomi will be marking the Mi Mix 3 quite competitively just like its other smartphones. A recent report coming from China makes us believe that the standard model of the Mi Mix 3 with 6GB RAM/64GB storage will start as low as $500 (Rs 36,000) and the top end Ceramic version with 8GB RAM/256GB storage will set you back at as much as $782 (Rs 56,220).