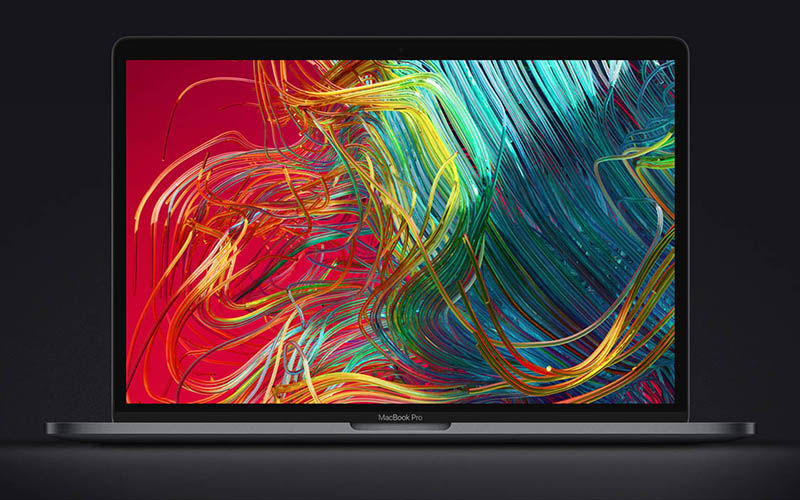 Apple analyst Ming-Chi Kuo is at it again with a report that sheds light on what to expect from Apple in 2019. In his latest investor note, Kuo points out that the Cupertino-based giant will be releasing a new 16-inch MacBook Pro, a 6K 32-inch screen, iPads, iPhones with bilateral charging, and more this year.
Three New iPhones To Release In 2019
According to Kuo, Apple is going to follow the same formulae as it did in 2018 with the iPhone XS, iPhone XS Max, and iPhone XR. This essentially points towards the release of 6.5-inch, 5.8-inch, and 6.1-inch sized iPhones. Unfortunately, Apple is not going to adopt USB Type-C standard just yet and will continue the use of its proprietary Lightning Connector on the new iPhone models.
With that said, customers will see upgrades made in aspects such as an improved Face ID thanks to a higher power flood illuminator, larger battery capacities, frosted glass exterior, and triple rear cameras. The handsets will even feature ultra-wide band connectivity to allow for accurate indoor positioning and navigation. Furthermore, the phones are said to offer bilateral charging, also known as reverse wireless charging.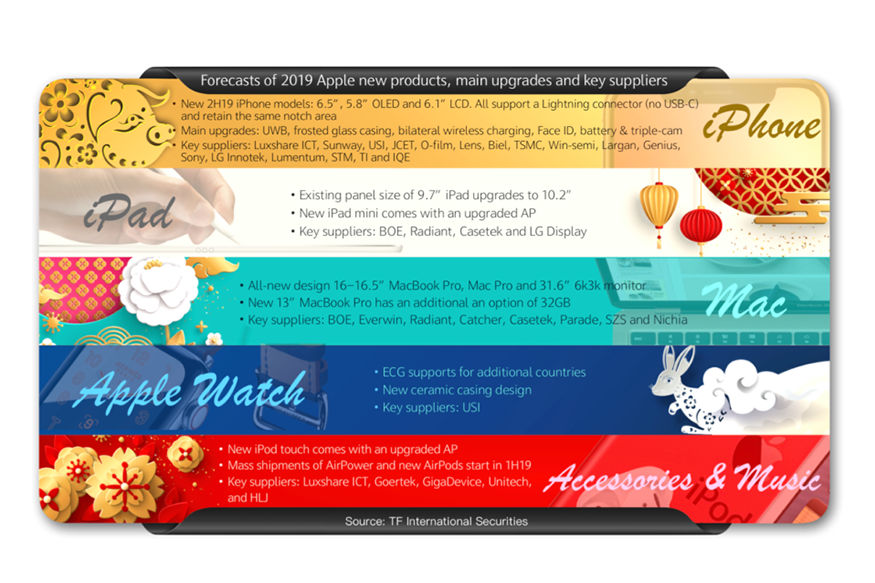 6K Monitor, Redesigned MacBook Pro, Larger iPads, More
Kuo says Apple is on track to release two new iPad Pro models this year. The existing 9.7-inch model is said to get an upgrade to 10.2-inches while conforming to the same form factor by slimming the bezels. Furthermore, a new iPad Mini might also debut. All of these should be getting upgraded processors.
The analyst also says that new MacBook Pro models with a refresh in design language are to come out this year. They are expected to measure around 16 to 16.5-inches. Apple is also to start making displays again, with a new 31.6-inch monitor sporting 4k3k resolution to be one of its offerings. This screen will apparently come with a 'Mini LED-like' backlit design that is claimed to provide an "outstanding image quality."
New MacBook Pro models are even going to offer upgradable components. This corroborates previous reports that stated Apple would release modular MacBook Pro models in 2019. Furthermore, it is being speculated that a 13-inch MacBook Pro model might offer 32GB RAM option. The most a current gen 13-inch MacBook Pro offers is 16GB of RAM, with 32GB being reserved for a top-end MacBook 15-inch variant.
Kuo also notes that the Apple Watch ECF functionality will be offered in more countries this year. A ceramic casing design is also said to release this year, something we had last seen with Apple Watch Series 3. According to the analyst, AirPower will finally start shipping in the first half of 2019. AirPods 2 could also be announced this year with support for wireless charging and better Bluetooth connectivity.