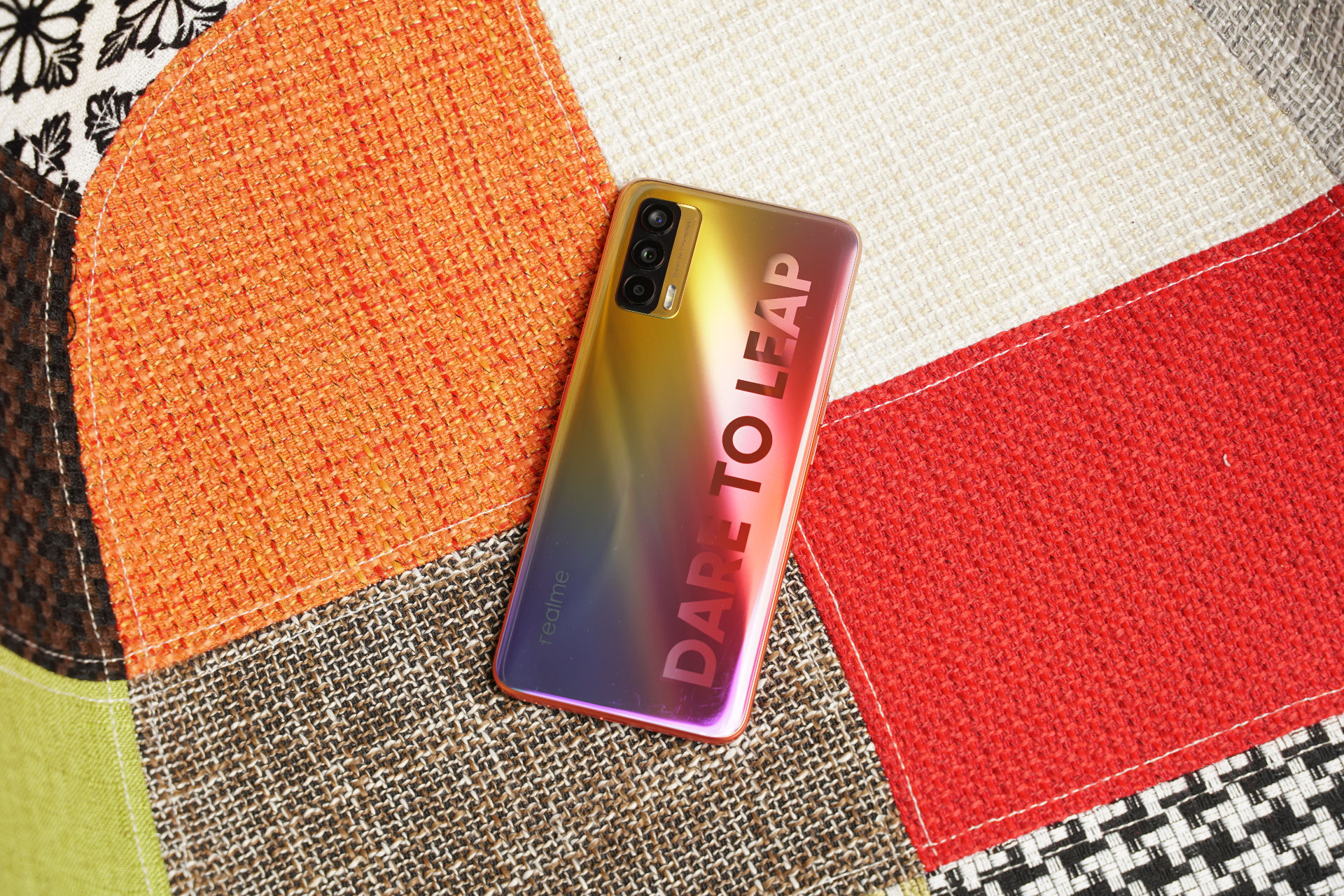 The Realme X7 series is a sign of things to expect this year. The first 5G networks are expected to go live in the second half of 2021. All three major network providers – Airtel, Vodafone and Reliance Jio have demonstrated capabilities to scale up and supply high-speed mobile connectivity to the country as soon as the spectrum auctions are done. The 5G revolution is just around the corner. And to take full advantage of the upcoming upgrade, OEMs will focus hard on launching smartphones and other devices that support 5G networks. The Realme X7 (review) and the X7 Pro that launched recently, the Xiaomi Mi 10i (review) in January, all of them have 5G support built-in.
Now, in an interview to Indian Express, Realme CEO Madhav Sheth revealed that every Realme smartphone priced above Rs 20,000 in 2021 will sport 5G support. He also mentioned that half the products the company plans to launch this year will have 5G support.
"…We will introduce 5G-enabled smartphones at democratised prices to enable users to experience the latest processor with much-enhanced capability in terms of power management, display optimisation, camera support, gaming performance, etc, and get consumers future-ready for 5G," Madhav Sheth told Indian Express.
5G smartphones to become more affordable in 2021
The first 5G smartphone to launch in India, was incidentally, the Realme X50 Pro. Mr. Sheth was quite open about his commitment to supporting the upcoming technology almost a year back. But the 5G modems and chipsets in 2020 were all cut out for the premium segment. The Snapdragon 750G-powered Moto G 5G was the only outlier.
But just two months into 2021, and the premium barrier to 5G is shattering fast. The MediaTek Dimensity chips that powers the Realme X7 and X7 Pro, are both fast and support SA and NSA sub-6GHz 5G networks. MediaTek also has more affordable chipsets with 5G support. Qualcomm too has started to build a portfolio of budget and mid-range 5G chips. The Snapdragon 765G came alongside the Snapdragon 865 in 2019. 2020 also saw the launch of the Snapdragon 750G, Snapdragon 480 and the Snapdragon 690 and all three are expected to bring down the price of 5G smartphones in India.
Realme has already capped its 5G portfolio to above Rs 20,000. It remains to be seen how the competition prices their 5G offerings. Anything lower – in the Rs 15,000 segment could be the next game changer for the segment.