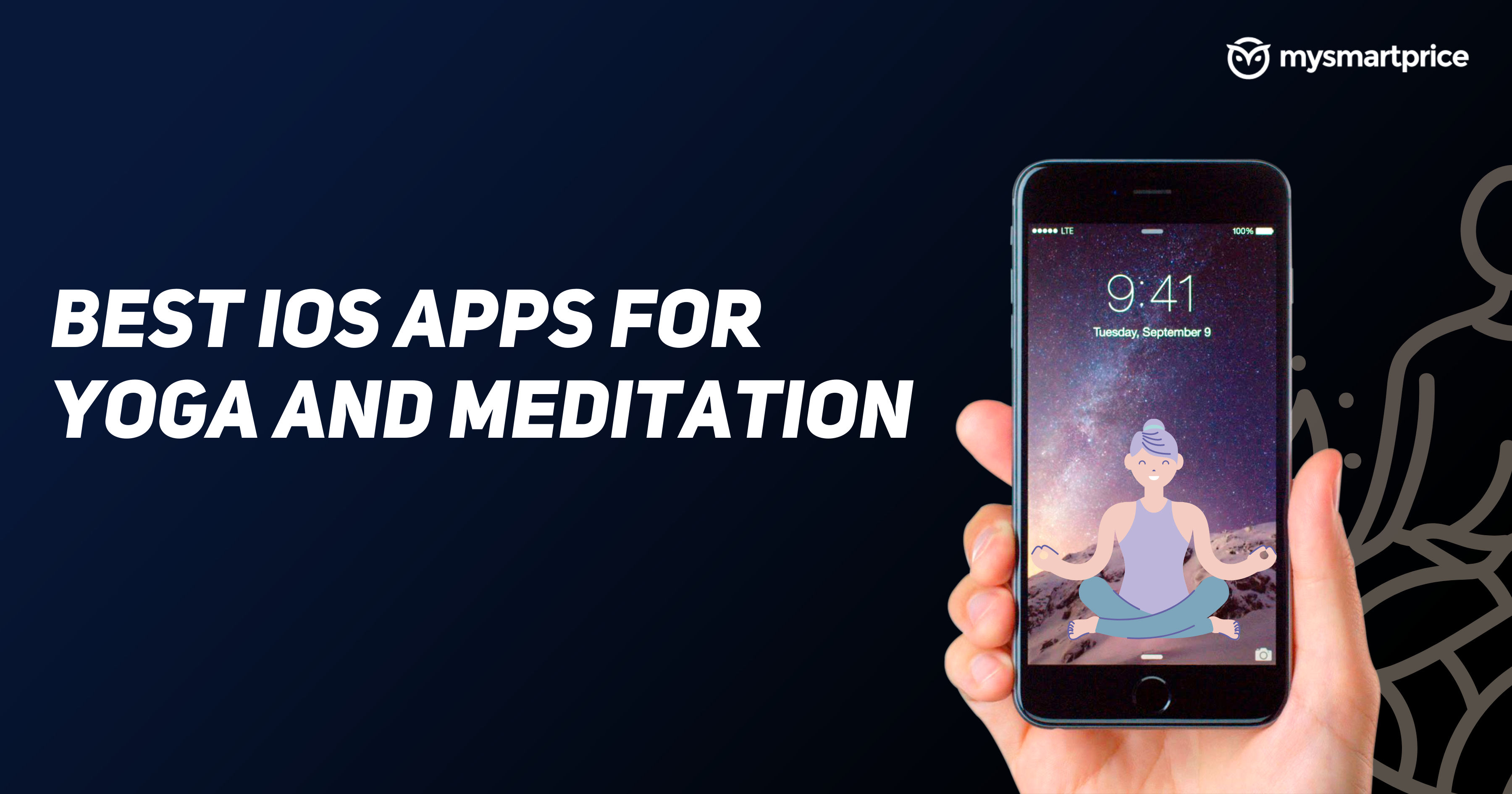 International Yoga Day is celebrated worldwide on June 21. Yoga has been recognised worldwide and provides a cure for our bodies. Yoga has been present for ages in our culture. However, with its integration with technology, users are finding it easier to adapt to this ritual. We are now seeing multiple smartwatch manufacturers including Yoga in their workout modes. However, smartphones are yet to see some integrated services that provide better options for Yoga making it tough to learn the exercises. Therefore, developers have rolled out multiple apps related to Yoga on Google Play Store and Apple App Store.
All these Yoga and health-related apps give you lessons on how to exercise, what pose you should make, what are its benefits, and their names. Yoga should be done in the presence of an instructor but if you do not have one, then you can try the below-mentioned apps. These apps are available on the Apple App store and can sync with your Apple devices like the Watch to make the process better. Without any further delay, let's check out the 5 best iOS apps that you can use to practice Yoga anywhere.
Also Read: Best Camera Apps of 2022: Adobe Photoshop Camera, Cymera, and More
5 Best Free iOS Apps for Yoga and Meditation
Here's the list of the five best iOS apps that you can try to practice Yoga and Meditation at home or anywhere without any need for an instructor. The below-mentioned apps are free to download and available on the App store.
Prayoga

Ultrahuman

Cult.fit

Asana Rebel

Urban: Sleep & Meditation
Prayoga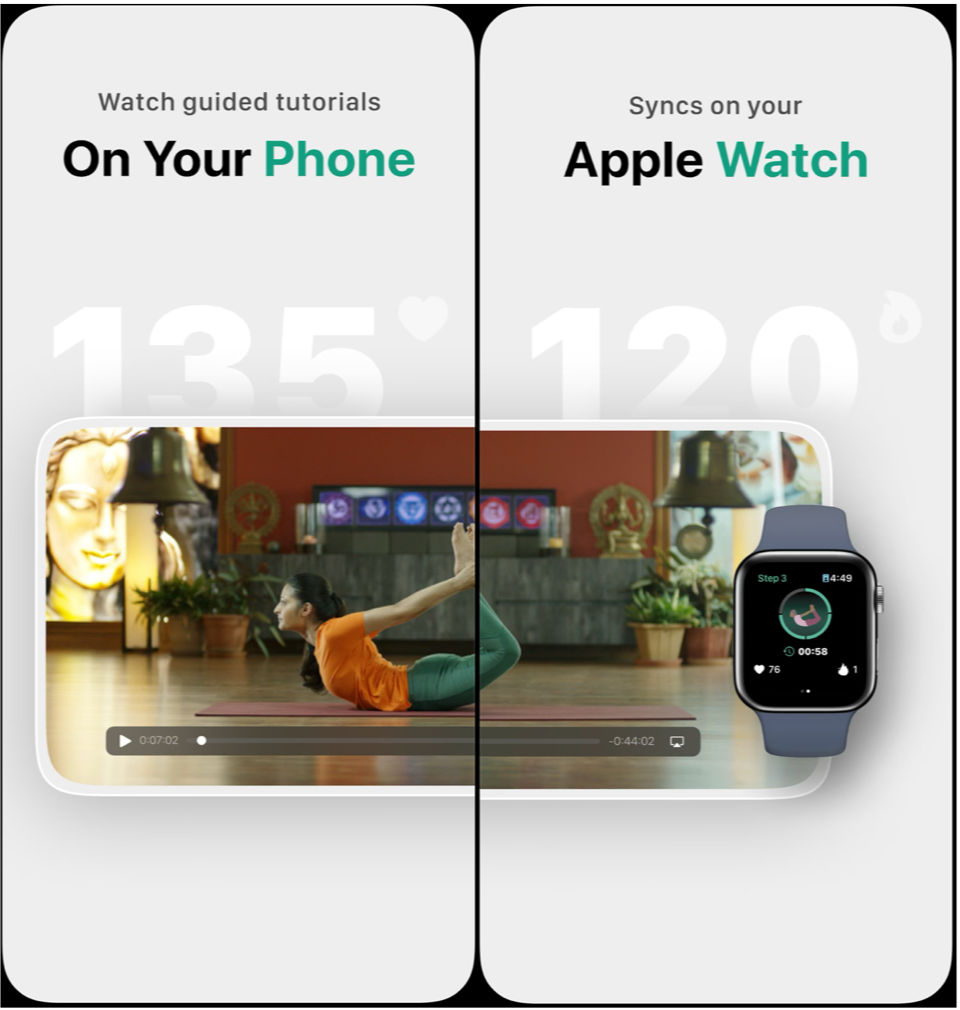 Prayoga, which means "experiment" in English, comes with various advanced features which help you to learn Yoga in a better way. With the help of advanced machine learning and a LiDAR sensor (present on iPhone 12 Pro models and above), the app captures up to 17 body poses once kept on a flat surface and offers feedback to users to adjust their pose. The app gets paired with Apple Watch to offer a good Yoga and meditation experience throughout the ecosystem. On the watch, it guides users to perform Yoga poses through audio.
Prayoga is free to download on the Apple App Store, click here to download.
Ultrahuman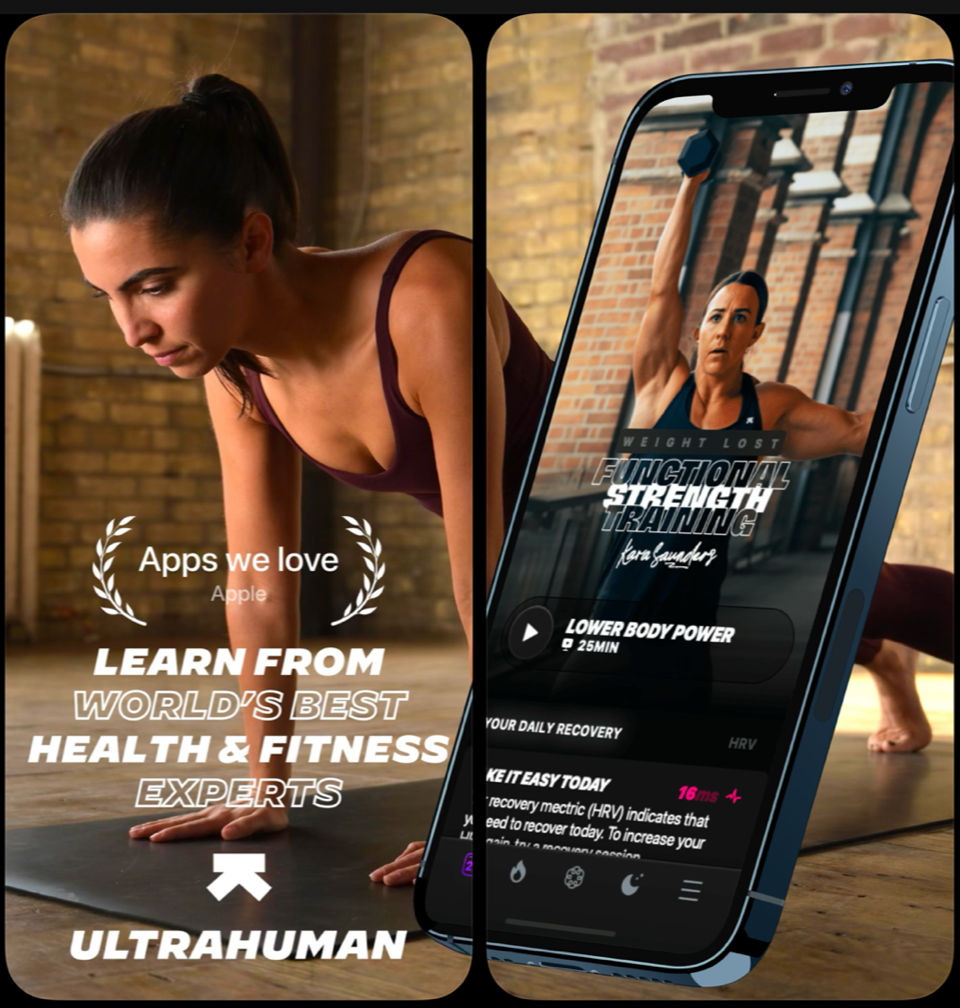 Ultrahuman is a fitness app that tracks your daily record such as sleep, steps, body measurements, and much more. The app comes with a user-friendly interface. It is divided into two levels for users: Beginners and Advanced. The knowledge in the app has been taken from more than 100 athletes, neuroscience experts, and psychologists. The app also consists of a few coaches that instruct you about the exercises. It shows you the daily data of your health records and sleeps so you can track your health all day long and night too. Since it is an iOS app, it has been designed to adapt to the entire Apple ecosystem including the iPhone, iPad, Apple Watch, macOS, and Apple TV.
The Ultrahuman app is free to download on the Apple App store, click here to download.
Also Read: 5 Best Music Apps That Offer Free Ad-Supported Streaming in India 2021
Cult.fit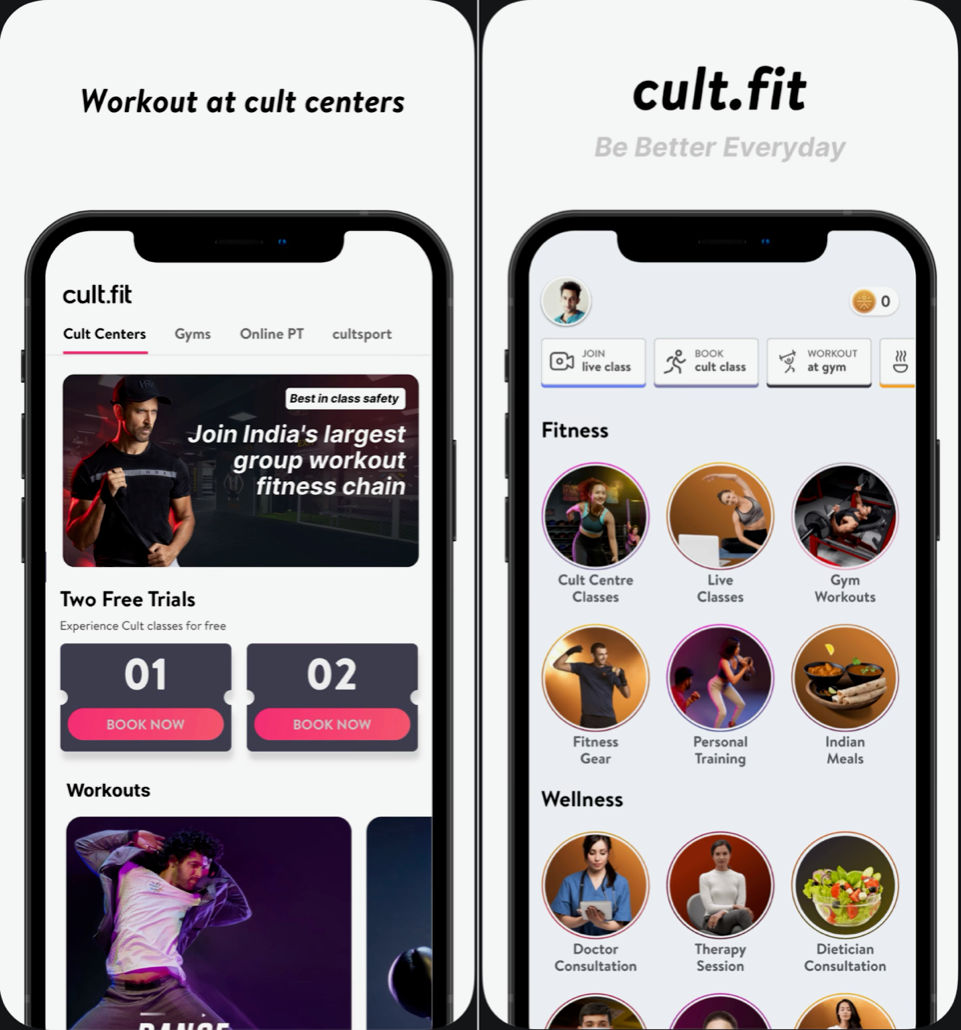 Cult.fit is one of the most popular apps for fitness purposes in India. The app has over 400 fitness centres across 27 cities. Not just in the gym but users can also do fitness exercises by following the instructions in the live section by trainers. You also get a dedicated coach for weight loss and other fitness training. Apart from a fitness app, it is also an e-store from where users can buy all fitness products. While the app is free to download, it has various features that can be unlocked by paying for a subscription. It has three subscription plans; Elite, Pro and Live.
The Elite pass is priced at Rs 1,393 per month while the Pro subscription is available at a price of 1,035 per month. The cheapest in the trio, Live is available for Rs 117/ month.
The Cult.fit app is free to download on the Apple App store, click here to download.
Asana Rebel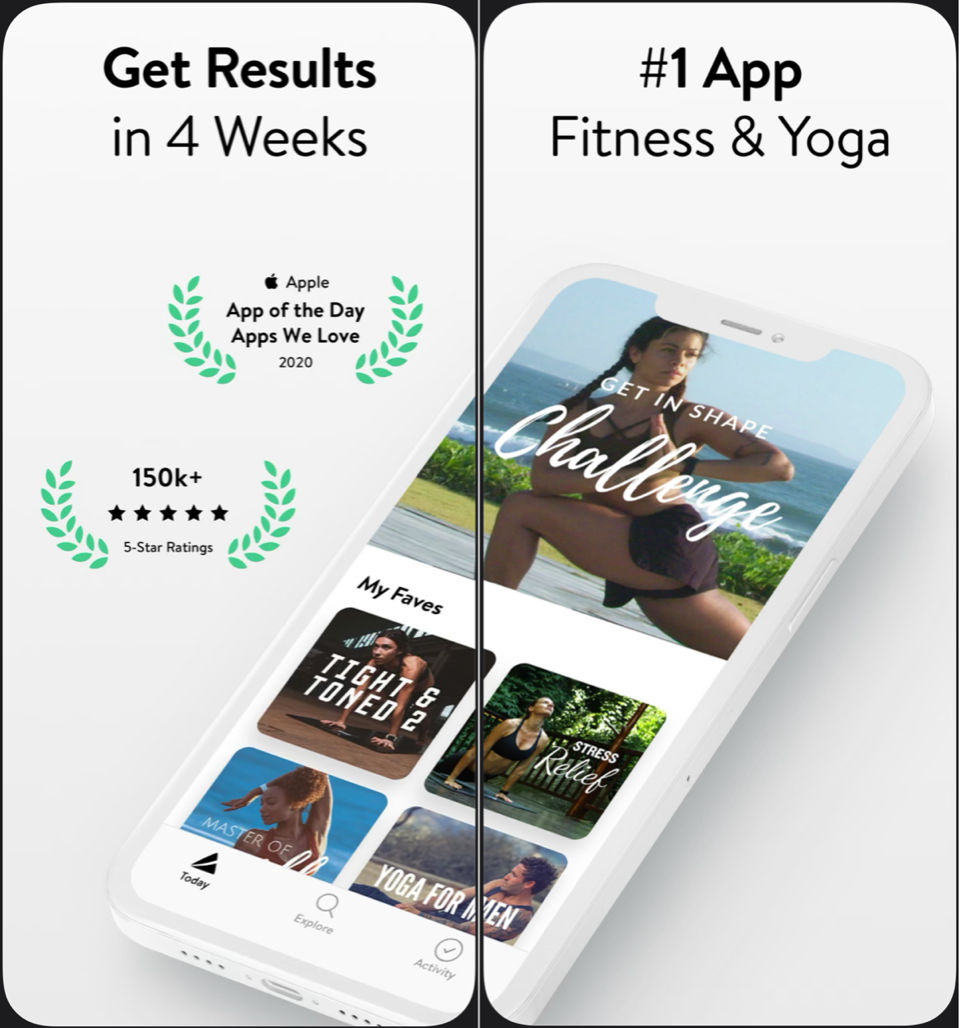 Asana Rebel fitness app focuses mainly on helping a user reach their goal weight or gain strength. Once a user signs up, it will ask them for their health details and what goal they want to achieve. The app will then offer intense workouts to meditation practice to help you achieve the goal, as per the data entered by the user. The app has loads of Yoga exercises that you can practice. The soothing tracks in the app help users in meditating and drift to sleep. With various quizzes, it helps in keeping the mind sharp.
The Asana Rebel app is free to download on the Apple App store, click here to download.
Urban: Sleep and Meditation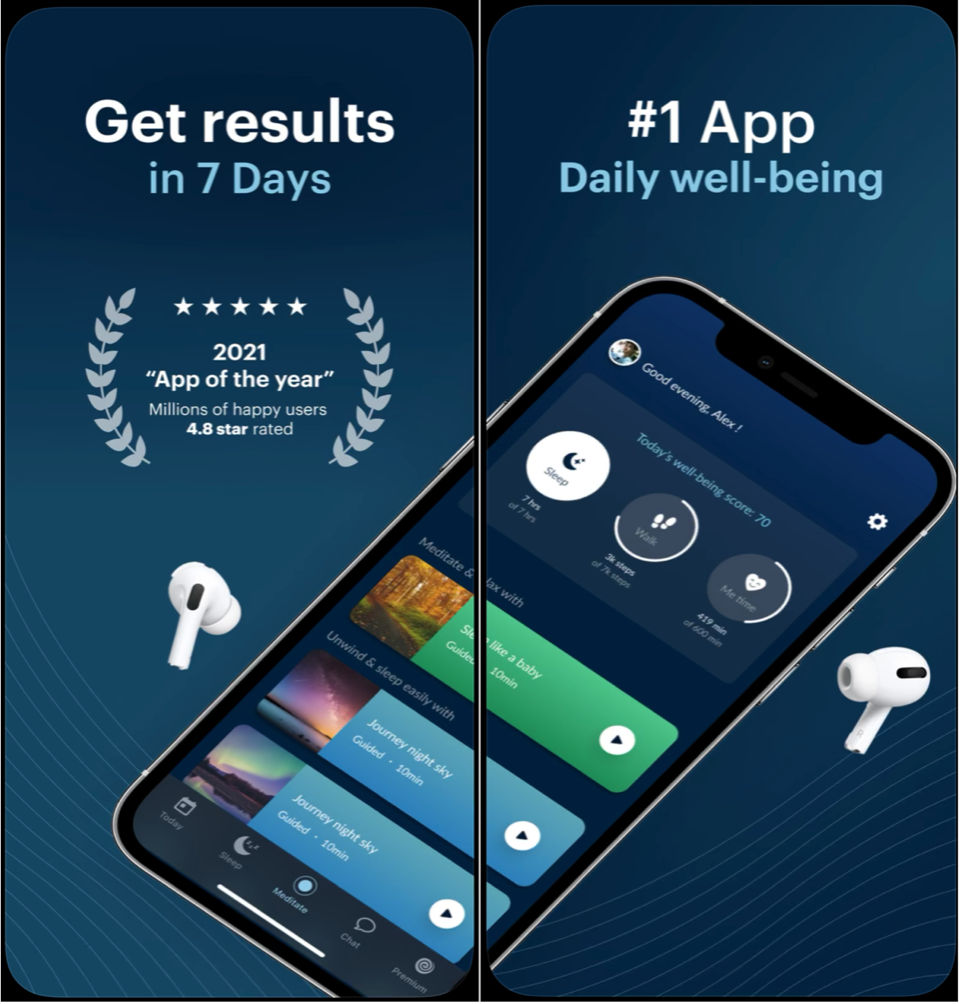 Urban: Sleep and Meditation app focus on providing relaxation and tracking sleep. It offers regular motivation and meditation, sleep tracking and hypnosis. The app provides coaching to users from experts and professionals. All health and fitness records are synced with the Apple Health app. The app is also known as UrbanYogi.
The Urban: Sleep and Meditation app is free to download on the Apple App store, click here to download.