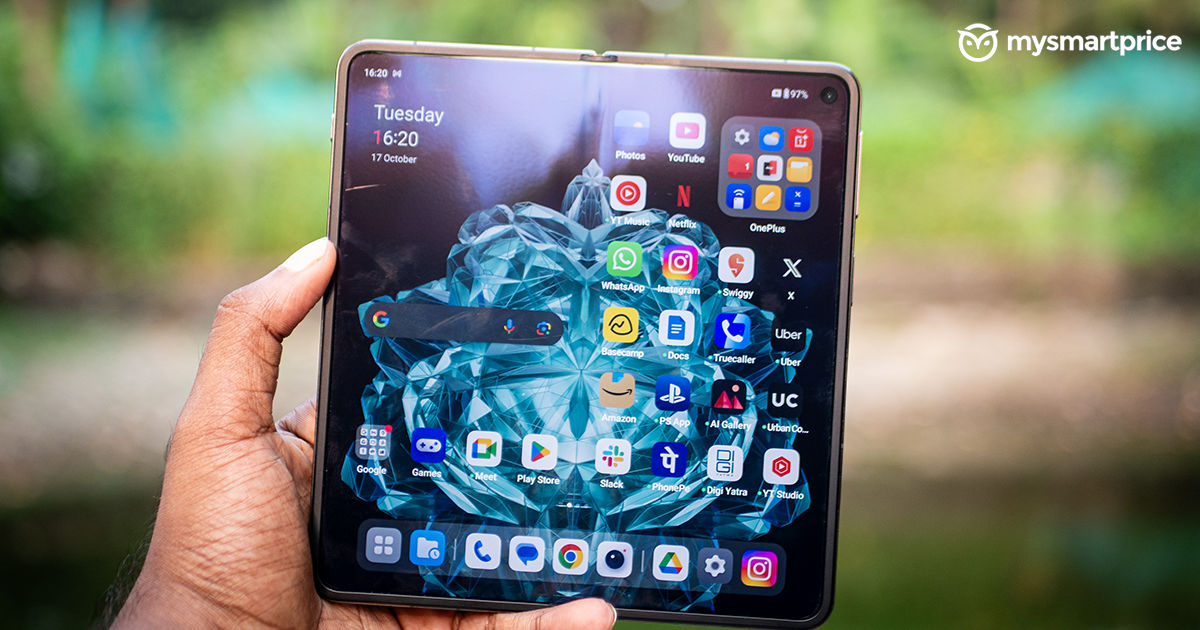 One can say that OnePlus has finally given in to the charms of a foldable device and has entered a new arena as it introduced its first foldable smartphone – the OnePlus Open. The foldable smartphone category is still in its infancy, but we have seen some excellent, near-perfect devices like the Samsung Galaxy Z Fold 5. Now, OnePlus has chosen to enter the competition, aiming to make a mark with a lightweight and elegant design, powerful performance, and high-quality cameras on the OnePlus Open. We take a look at five standout features of the OnePlus Open that piqued our interest and one concern that might linger.
OnePlus Open: Five Things That Intrigued Us
Single-Spine Flexion Hinge
OnePlus Open uses a Flexion hinge, which means that the phone uses a single-spine architecture, which reduces the overall number of components for the hinge, thereby reducing the weight of the smartphone. Now, the Flexion hinge isn't new and we have this on Oppo foldable devices as well, but it looks like OnePlus has done a pretty good job implementing it on the Open, especially given it's the company's first experience with foldable phones.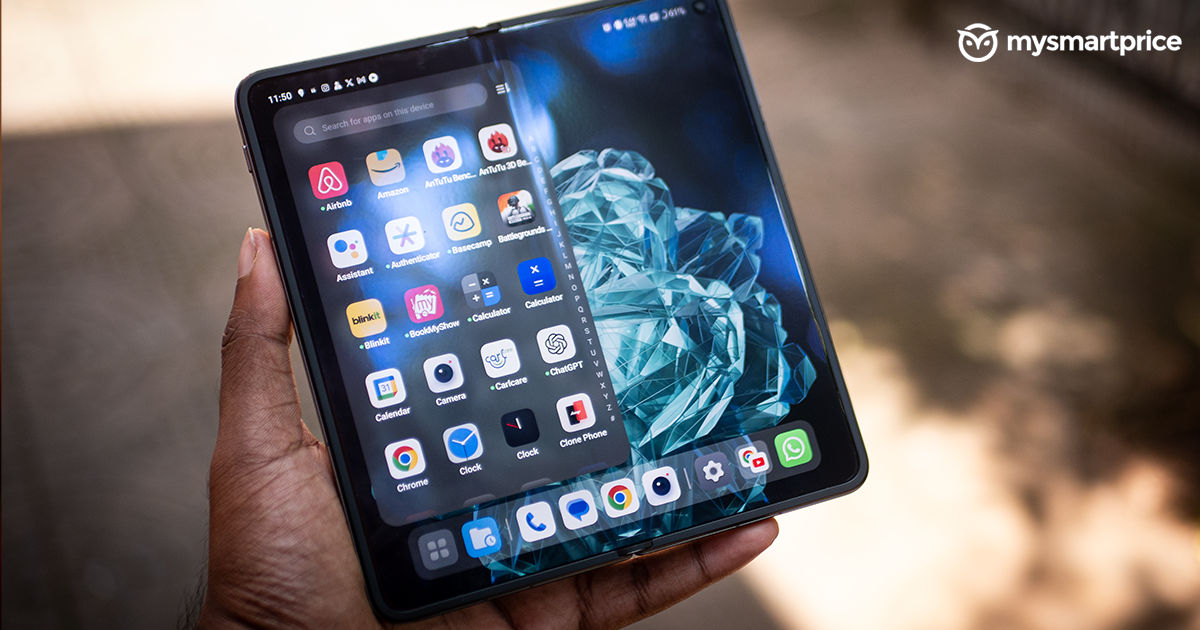 According to the company, it has gone to great lengths to ensure a strong hinge. It is said to use an array of proprietary metal alloys 4 times more robust than surgical-grade stainless steel. OnePlus has used zirconium-based amorphous alloy for the spine of the hinge, which it says offers good wear and scratch resistance. Also, OnePlus says it makes the hinge 50 per cent thinner than the three-part spine on other foldables.
Gapless Screen:
There are no gaps in the display, addressing concerns of lint and dirt and making OnePlus Open an everyday smartphone. OnePlus is well-known for its attention to detail and the OnePlus Open is yet another example. The crease on the display is barely visible, giving it a more premium feel. Apps like Instagram, X, WhatsApp, and more have also been well-optimised to be used on the large screen of the OnePlus Open.
High-Quality Display Panel
OnePlus has not compromised on the display quality for One, which we liked. OnePlus One boasts a high-quality display protected by Ceramic Guard, which the company says is 20 per cent more robust than the Corning Gorilla Glass Victus, but is of the same size and thickness. The main 7.82-inch flexi-fluid AMOLED display has three layers of protection.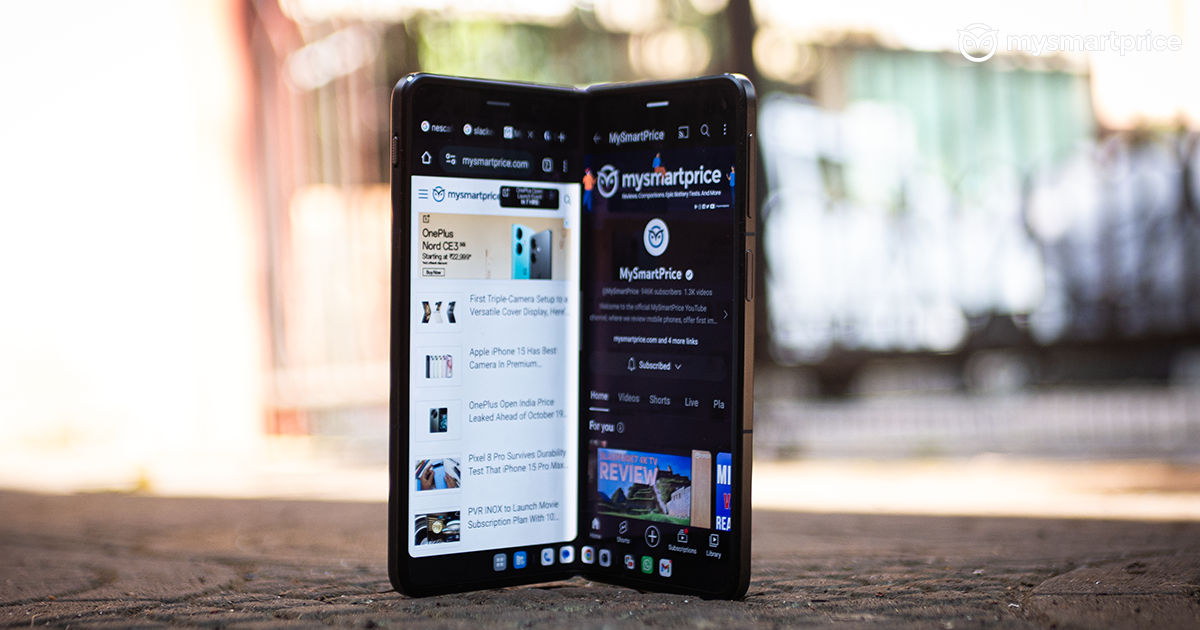 The primary display has a resolution of 2440×2268 pixels and a screen-to-body ratio of 89.6 per cent. It offers a dynamic refresh rate of 1-120Hz and is protected by an ultra-thin glass. The secondary display measures 6.31-inch and has the same 2K resolution as the primary one and is of the same quality as well. It is protected by a Ceramic Guard.
High-Performance Hardware
A smartphone is as good as it performs and OnePlus has ensured this, thanks to Snapdragon 8 Gen 2 mobile platform, which is built on a 4nm process technology. It is the same processor used on the Samsung Galaxy Z Fold 5 and offers a solid performance. All of this has been coupled with 16GB RAM and 515GB of storage. Additionally, the smartphone also packs a heat dissipation system designed specifically for a foldable device to keep the phone cooler and smoother for longer.
Clean OxygenOS Interface
A clean user interface and close-to-stock Android experience have been a strong suit of OnePlus. We like that OnePlus will continue to offer this on the OnePlus Open, which runs the OxygenOS 13.2 based on Android 13.
However, what's really noteworthy is that OnePlus has introduced several customisations for a smooth interface on a foldable screen. For instance, Open Canvas has a desktop-like taskbar, which can be found near the bottom of the expanded screen, allowing easy access to recent and preset applications. A "Recent" folder that allows users to switch to recent documents, pictures, and clipboards easily.
OnePlus Open: One Thing That Concerned Us
Durability
Some might disagree and say that the price point is a bigger concern, but honestly, foldable smartphones belong to the high-end category of devices and the pricing of OnePlus Open is comparable with its competitors. So, that brings us to our concern with OnePlus Open, which is durability.
Long-term durability has been a primary concern for most foldable smartphones and even though OnePlus Open boasts a super durable hinge, they can be vulnerable to daily wear and tear. We will have to wait and see if the OnePlus Open can withstand everyday use and maintain its functionality in the long run.
In the past, we have seen foldable smartphones go through such hinge and screen durability issues, so it will be crucial for OnePlus to reassure consumers that the OnePlus Open is built to withstand the rigours of daily use.