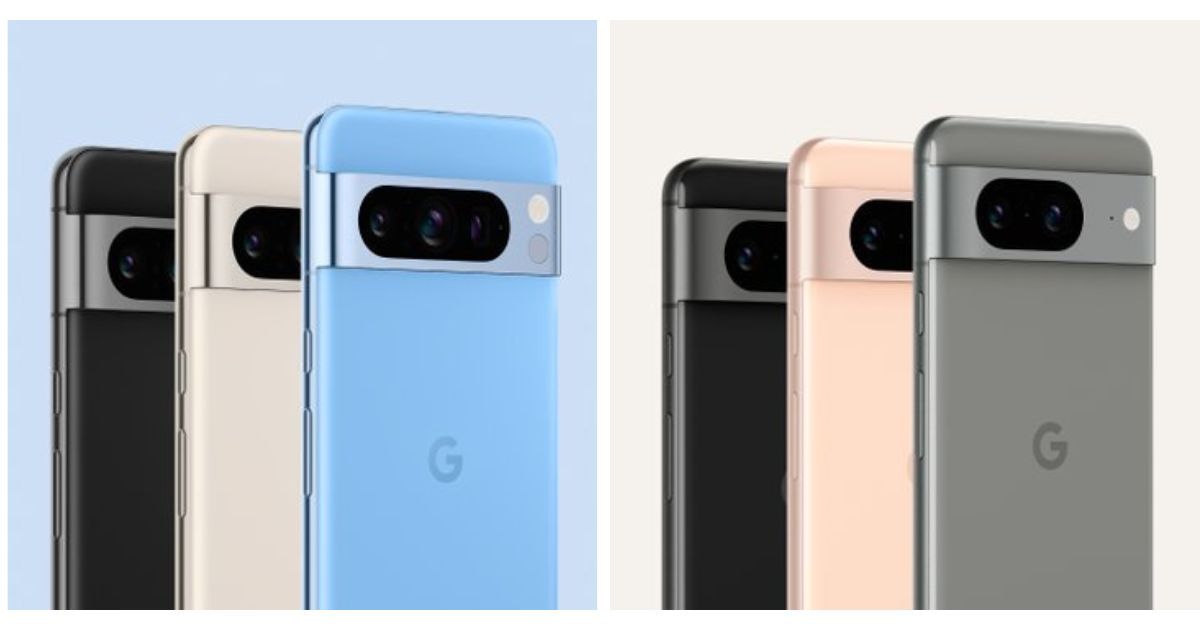 Google Pixel 8 series has launched this week and the new Pixel phones are coming to the Indian market this year as well. The new Pixel 8 and Pixel 8 Pro have a lot of new features, design refinements and cameras that are worth looking at in detail. The new Pixels will be available in India starting from Rs 75,999 for the Pixel 8 going up to Rs 1,06,999 for the Pixel 8 Pro model. These will be available via Flipkart in the country and you can pre-order the phones from October 4 onwards. Over here, we are looking at the five things that we liked about the new Pixel 8 series and one thing that we didn't like.
5 Things We Like About Pixel 8 Series
Design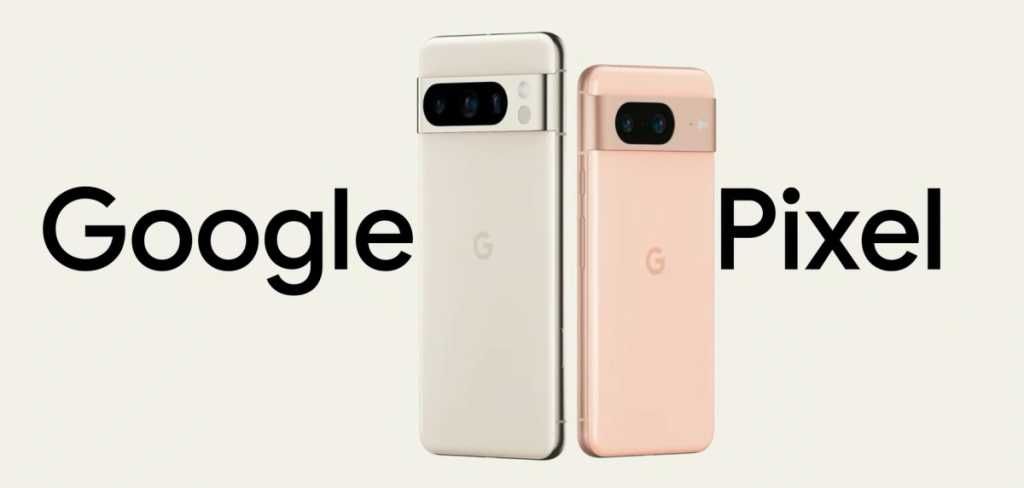 The new Pixel 8 series phones get a modern design with a satin finish, as claimed by Google. What we can notice from the naked eye is that the Pixel 8 models get curvier on the sides which makes it look less boxy unlike the Pixel 7 phones from last year. You can also visibly notice the finishing looks more polished compared to the predecessor which should help with the overall balance of the phones. You still get them with the durability of an IP68 rating that can handle scratches and spills without any issues. Pixel 8 weighs 187 grams and comes with a thickness of 8.9mm, while the Pixel 8 Pro weighs 213 grams but is slightly sleeker at 8.8mm which is marginally better.
Display
Both the Pixel 8 models this year come with support for an adaptive 120Hz refresh rate at Full HD+ resolution, which goes from 60Hz to 120Hz on the Pixel 8 and 1Hz to 120Hz on the Pixel 8 Pro. You get a 6.2-inch OLED display that supports a peak brightness of 2000 nits on the Pixel 8 with QHD+ resolution, which goes up to 2,400 nits on the 6.7-inch LTPO OLED screen of the Pixel 8 Pro. Pixel 8 and Pixel 8 Pro get Corning Gorilla Glass Victus and Victus 2 protection, respectively.
Cameras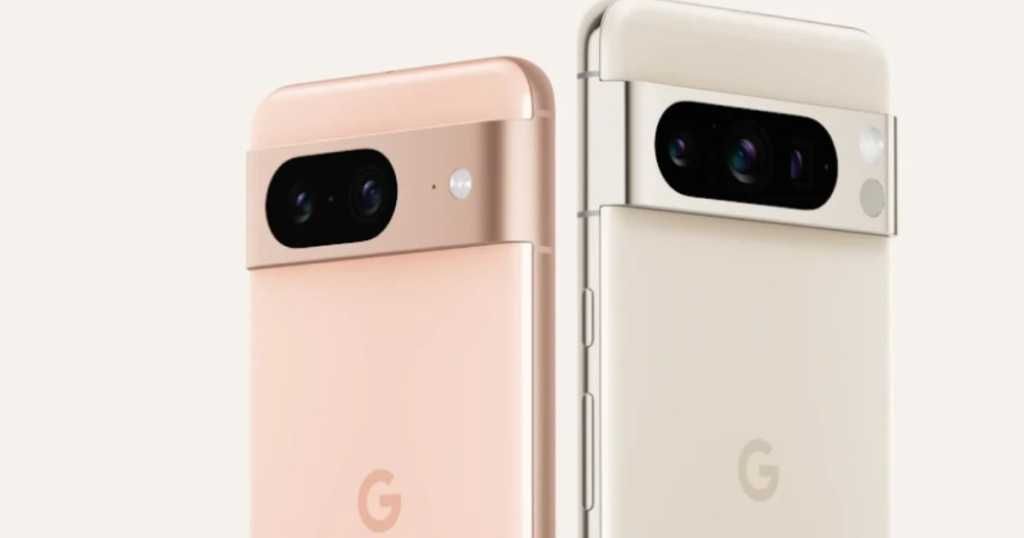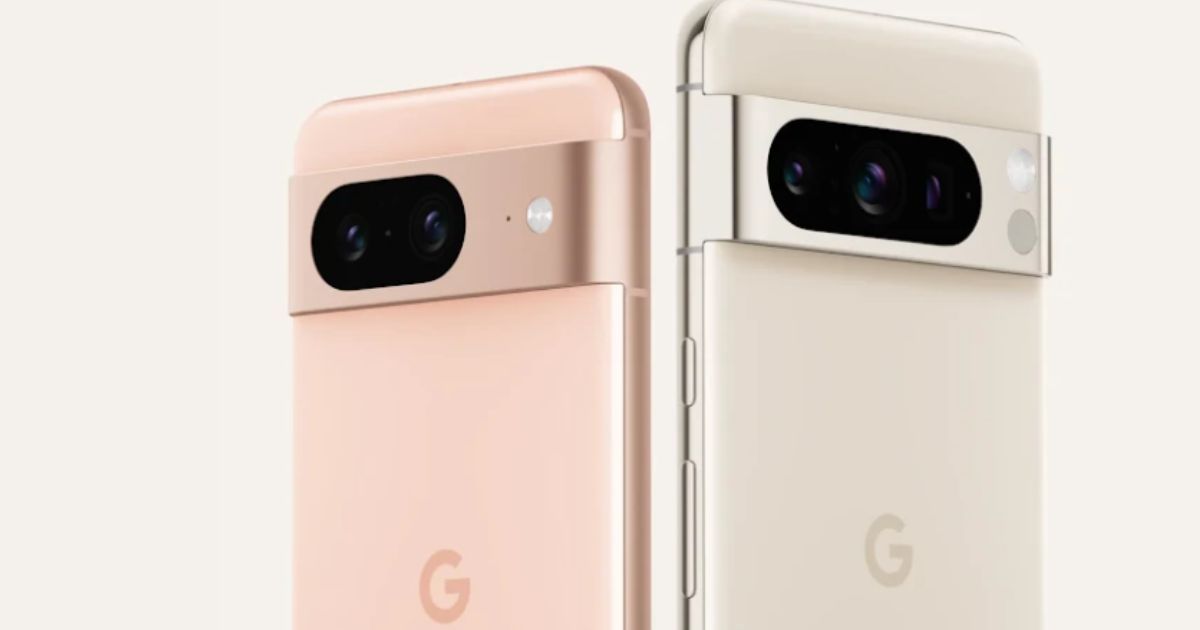 Pixel phones have already excited people with their cameras and the new models are no different. The Pixel 8 features a dual-rear camera system which offers a 50MP primary sensor with OIS and a 12MP ultra-wide lens. The Pro variant once again comes with triple rear cameras that consist of a 50MP wide primary sensor with OIS, a 48MP ultra-wide lens and a 48MP telephoto lens with OIS. When you combine these sensors with Google's computational photography, the results will surely make you realise that the new iPhones have some serious competition.
AI From Google
Google had a lot to share about its new AI features that will be sprinkled across all the tools that the Pixel 8 phones offer. Be it Gmail, Gboard for messages, Pixel camera, Photos or even Chrome, there will be plenty on board with the Tensor G3 chip that will show the power of AI on the Pixel 8 and Pixel 8 Pro phones and we're eager to see how all of this shapes up.
Software and Pixel UI
Google surprised everyone at the event by confirming that the Pixel 8 series will get 7 years of OS updates, which is two years more than what Apple offers for iPhones. Combine that with the slick Pixel UI, and you have a software experience that is hard to find in the Android ecosystem. And if you use a Pixel phone, you get the new updates faster than most brands, barring Samsung these days.
Two Things We Didn't Like About Pixel 8 Series
Battery Life
Pixel 8 series is powered by the new Tensor G3 chip which Google claims offers 2x more machine learning applications. But when you take a closer look at the new chip, it doesn't feel any different from the Tensor G2 that powered the Pixel 7 series phones last year. If the new Tensor chip doesn't offer major performance and power efficiency gains, the Pixel 8 phones will invariably face the same battery issues. The Pixel phones don't even support fast charging like other Android phones, so juicing them up is equally tedious.
Price in India
Google Pixel 8 is priced at Rs 75,999 in India, while the Pixel 8 Pro comes for Rs 1,06,999 this year. At these prices, Google will need more than the new cameras to deliver value, and it all comes down to the overall performance, durability and support that the Pixel 8 phones will get in the market. If Google can tick most of these boxes, then buyers will happily consider getting these phones.