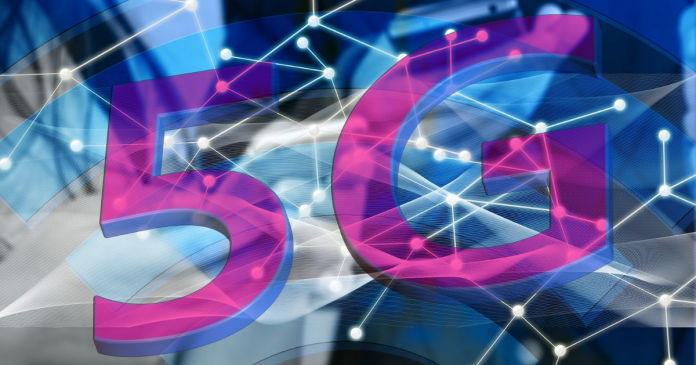 Earlier this year, India's Finance Minister Nirmala Sitharaman announced during the Union Budget that India will be pushing aggressively on 5G adoption. She added that the first step to pushing the adoption will be the 5G spectrum auctions, which are likely to be held this year itself. Although she did not give a concrete time frame on when the auctions will take place, it is now that the country's telecom minister, Ashwini Vaishnaw has revealed when it might be taking place.
As per a report from The Economic Times, Vaishnaw said that 5G auctions in India may take place in early June. He added that the Department of Telecommunications (DoT), the key body responsible for the auctions, is on its schedule and is formulating a plan that will solve the concerns and confusion around the spectrum pricing.
Also read: Bhopal to be First Indian Smart City to Introduce 5G Services; Services to Start Soon
"We are working as per our timeline to conduct the auction," Vaishnaw said, as per ET.
TRAI Slashing Rates for Airwaves
For those unaware, the Telecom Regulatory Authority of India (TRAI) has already suggested a 36% low base price for premium 3.3-3.67 GHz airwaves. As per the report, it has also slashed the rate of 700 MHz spectrum by 40%, encouraging telecom service providers to bid for the 5G spectrum more aggressively. The watchdog has reportedly recommended the reserve prices for 800 MHz, 900 MHz, 1800 MHz, 2100 MHz, 2300 MHz and 2500 MHz bands.
Vaishnaw however, said that the Digital Communications Commission is yet to take a final call on the regulator's recommendations to get more clarification.
Also read: 5G Phones in India May See Market Supply Shortage in 2023 Due to Regulation, Say Telcos
Airtel, Jio Among The Leading 5G Providers
Among all the telcos, Airtel and Jio seem to be the first ones who will bring 5G services to select cities. Both have done multiple tests in several cities, touting incredible internet speeds. While Airtel has seen up to 1Gbps download speeds, Jio says it has reached 412Mbps during pilot testing. 
The Department of Telecommunication (DoT) has also revealed that the 5G services will be launched in India in 13 cities in 2022. The department has officially announced that the initial 5G services will be available in Delhi, Gurugram, Bengaluru, Kolkata, Chandigarh, Jamnagar, Ahmedabad, Chennai, Hyderabad, Lucknow, Pune, and Gandhi Nagar.
On the other hand, the smartphone manufacturers have already been populating the market with 5G supporting handsets – which will definitely act as a catalyst in 5G adoption.
Thanks for reading till the end of this article. For more such informative and exclusive tech content, like our Facebook page