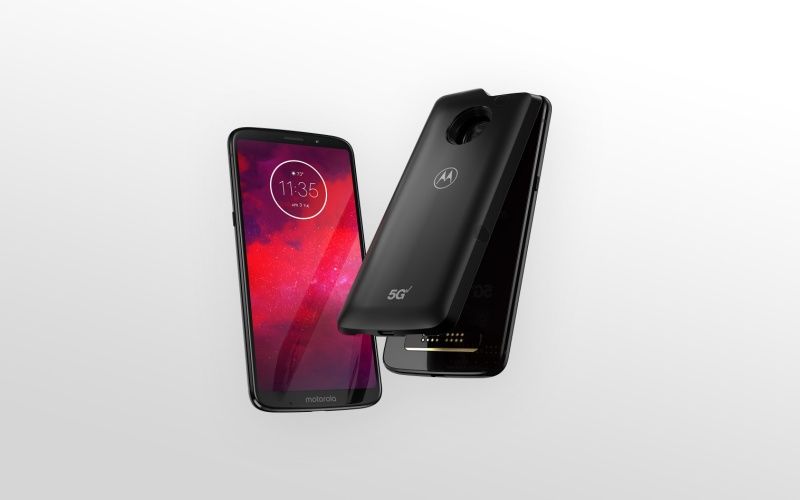 In August last year, Motorola unveiled the 5G Moto Mod, allowing owners of Moto Z smartphones to access Verizon's 5G network. At the time of its announcement, Motorola did not reveal a specific release date for the 5G Mod. It only promised that consumers in the US will be able to purchase the Moto 5G Mod in 'early 2019'. The 5G Moto Mod has now been certified by the FCC in the US, which suggests it may soon be available for sale in the country.
Verizon Moto Z3 Owners Will Soon be Able to Enjoy 5G Speeds
Since the 5G Moto Mod has now been certified by the FCC, we can expect it to go on sale in the US before the end of the first quarter. As confirmed previously, the 5G Moto Mod will be compatible with only the Moto Z3 initially. A software update adding support for the 5G Moto Mod was rolled out for the smartphone last month. Sometime later this year, the Lenovo-owned company is expected to add 5G Moto Mod support to the Moto Z2 as well. 5G transfers are expected to be 10 times faster than the current wireless technology, which means you will be able to load websites and graphics-heavy apps instantly after attaching the 5G Moto Mod to your Moto Z3 or Moto Z2. The significantly lower latency will help improve the experience when browsing interactive content such as augmented and virtual reality. You will also be able to share the bandwidth with others using the Wi-Fi hotspot feature.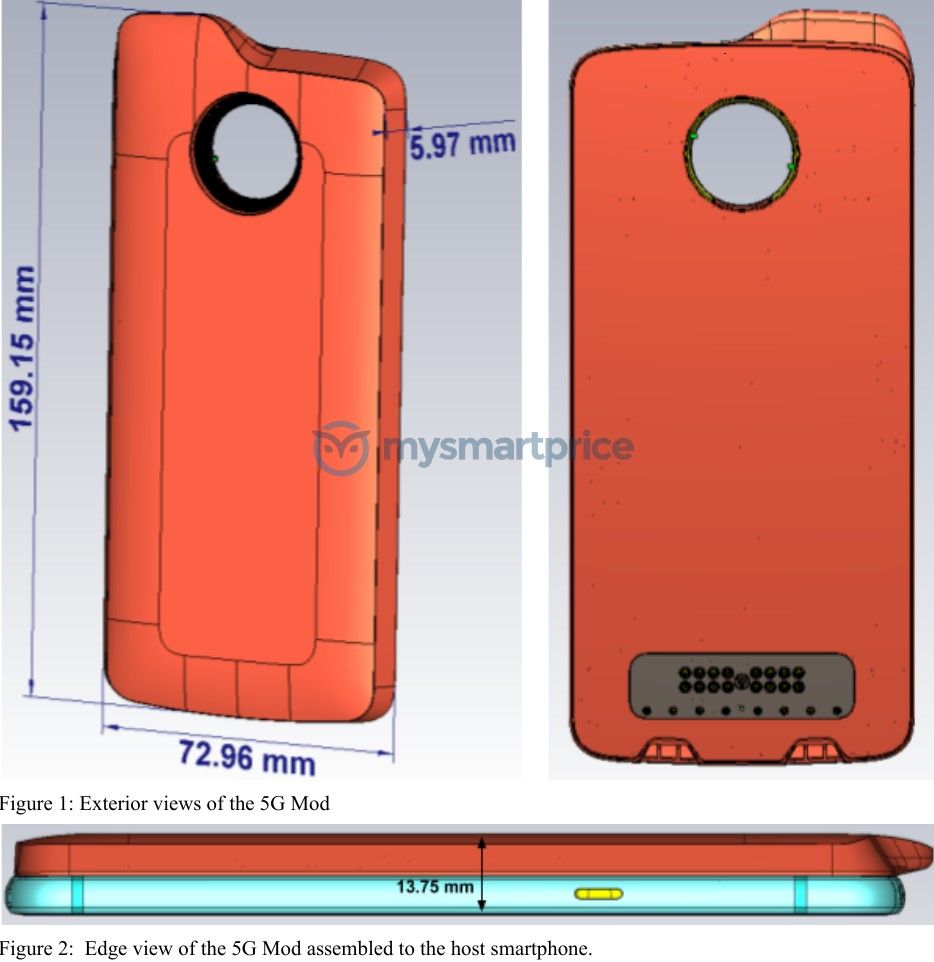 In addition to much faster transfer speeds and lower latency, the 5G Moto Mod also packs a 2000mAh built-in battery to ensure battery life does not take a hit when you access Verizon's 5G network. Unfortunately, this means the mod will make your Moto Z3 or Moto Z2 a lot thicker as well as heavier. The 5G Moto Mod itself weighs 125 grams, which means when you attach it to your Moto Z3, the combined weight will go up to 281 grams. In terms of physical dimensions, the mod measures 159.15 x 72.96 x 5.97mm. The mod's pricing, however, has not been confirmed yet.