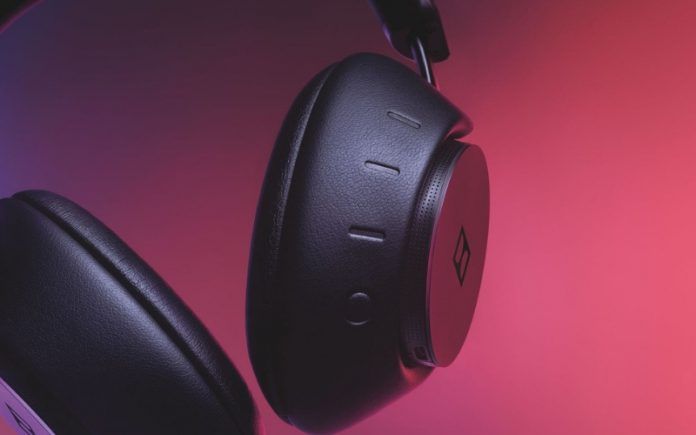 Dolby launched its first ever consumer product called Dolby Dimension. It is a wireless, noise-canceling headphone that has been designed specifically for the home entertainment experience. The company is widely recognized for licensing its technology to the third party vendors. It's the first time that the brand decided to create its very own consumer product. Although, the brand classifies it as a home product, you can still use it wherever you like.
Dolby Dimension comes with noise-cancellation and touchpad control
Dolby is largely known as an innovator in entertainment technology, particularly for the Dolby Surround. The Dimension wireless headphones follow the same heritage. As expected, the Dimension offers a premium build and impressive sound quality. It has custom 40-mm acoustic drivers fitted in the cans to deliver the "Dolby" sound quality. You can pair the Dimension to up to three Bluetooth-enabled devices simultaneously. There's a dedicated source button on the right earcup through which you can switch between the devices. With Dolby Dimension, you get a number of different settings allowing ambient sound in or blocking it out completely. There's a feature called Head Tracking that offers more immersive and realistic experience.
The headphones are powered by the Qualcomm Snapdragon quad-core ARM processor. Thanks to the Qualcomm chip, all the sound processing are done on the headset itself. Dolby is calling this Virtualization. You'll get the touch as well as physical controls on this headphones. To adjust some settings, you can also use Dolby Dimension companion app available on iOS and Android as well. Even though it has a wide range of features, the headphones can last you for about 15 hours in low power mode. In Active Noise Cancelling mode, the Dimension can give you a battery life of about 10 hours. The headphones can get completely charged in about two hours.
Dolby Dimension Availability and Pricing
Doly Dimension is already up for grabs through the company's official website. The product will hit the offline market sometime in the next month. It comes with a whopping price tag of USD 599 (roughly INR 43,000). Unfortunately, there is no word on the official Indian pricing as well as availability. The headphones are currently shipping to the United States only. The brand might soon expand the availability to other major markets.
Thanks for reading till the end of this article. For more such informative and exclusive tech content, like our Facebook page