Highlights
Another first generation iPhone goes up on auction.
It is a completely sealed package.
It has gone through six round of bids.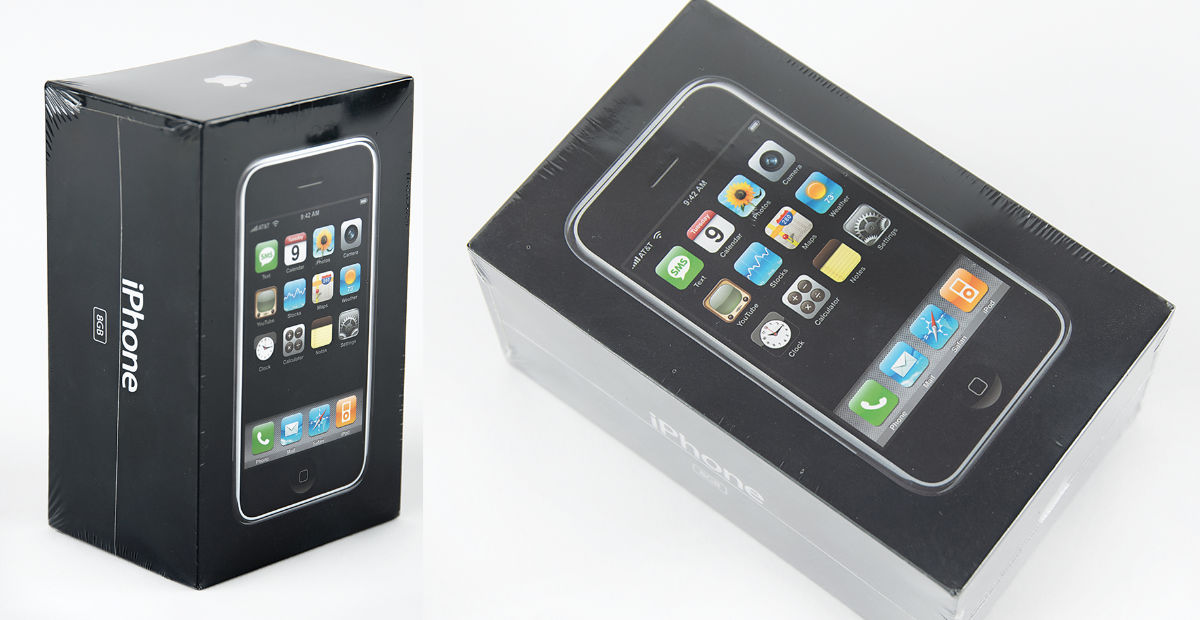 A couple of days ago, an unboxed first generation iPhone was sold at 100 times more price than its original price. The unboxed first generation iPhone was sold at a price of whopping USD 63,356.40 (about Rs 52.40 lakh). That's an unbelievable and highest price for the iPhone that was launched back in 2007.
However, another first generation iPhone has been listed for sale on an auction website. It is also a sealed iPhone which means it has never been unboxed including the plastic. The latest listing reveals the selling iPhone price, here's everything you need to know about it.
Another iPhone Goes Up For Auction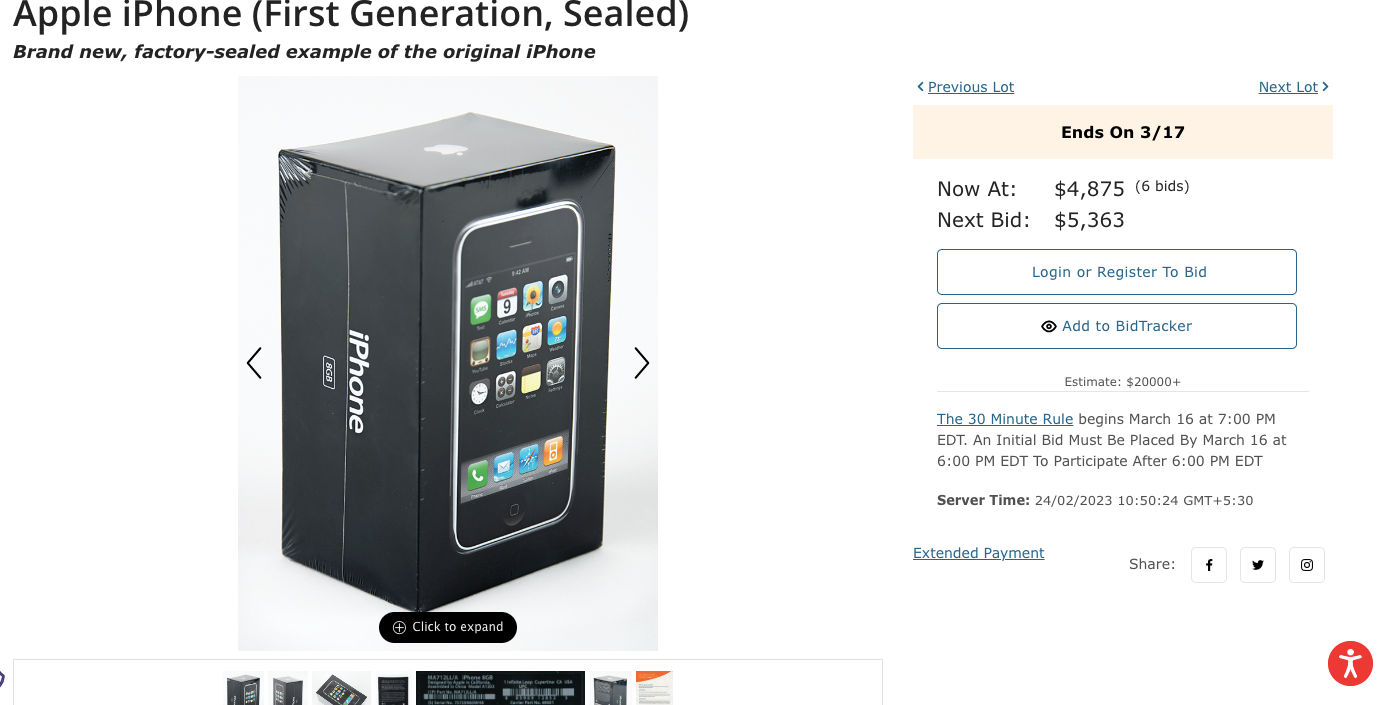 A website has listed another iPhone from 2007 for auction. It is a sealed first-generation iPhone. The phone, till now, has received six bidders raising its price to USD 4,875 (around Rs 4.03 lakh). The next bidding price has been listed as USD 5,363 (around Rs 4.43 lakh). The auction will end on March 17 when we will get to know its final price. It would be interesting to see whether this auctioning iPhone will be able to break the record of the last week's iPhone which has the highest value for a first-generation iPhone ever.
Other Apple Products Listed for Auction
The website that is auctioning the first generation iPhone has listed various other old Apple products. The first product is an Apple-1 computer mainframe signed by Apple co-founder Steve Wozniak and guess what? It's still functional. In 1976, Apple produced only 200 of such models and sold 175 of them. Rest, were collected by sellers.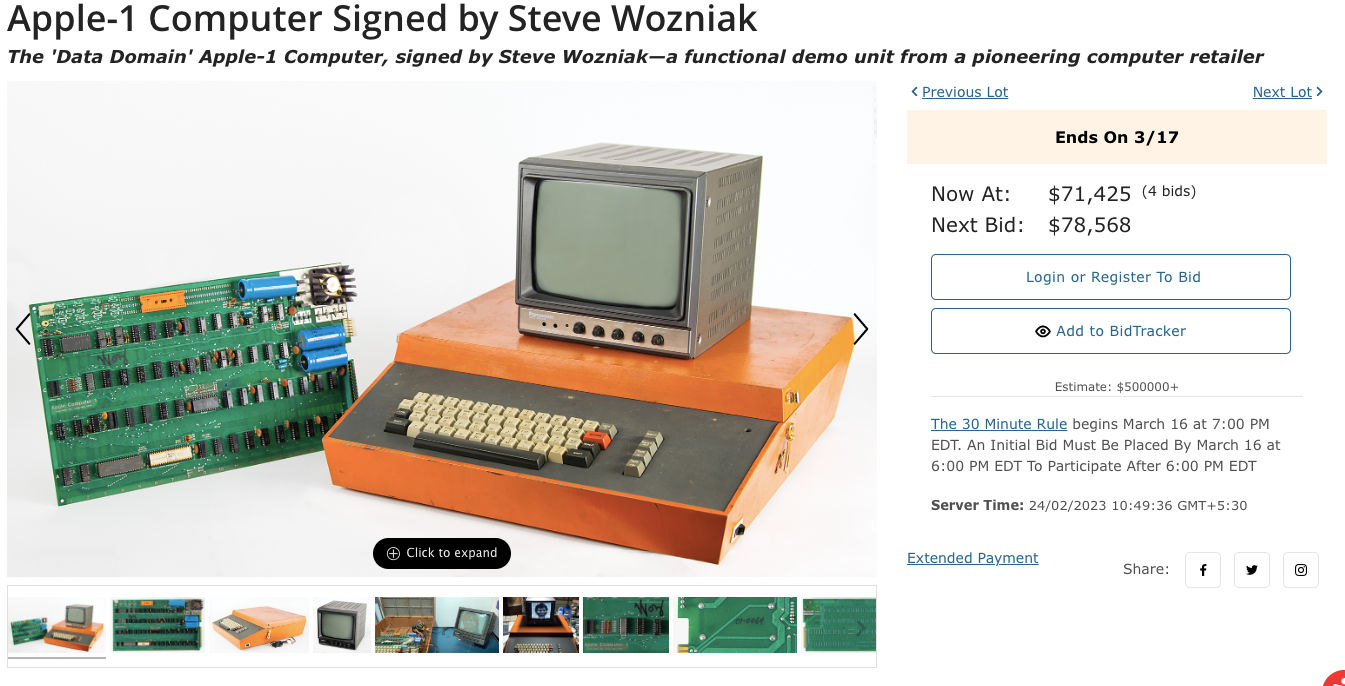 After the four rounds of bids, it is valued at USD 71,425 (around Rs 59.10 lakh). The next bid will raise its price to USD 78,568 (around Rs 65 lakh). The bid for Apple-1 computer mainframe will end on March 17.
Another retro Apple product that goes on auction is Apple-1 console which has never gone on auction before. The Apple-1 console was first used as a demonstration system in 1977 at the Data Domain computer store in Columbus, Indiana. After that, it was mainly collected by the sellers only.
Also Read: New iPhone 15 Leaked CAD Renders Reveal USB-C Post, Design in More Detail Including Dynamic Island
Data Domain Apple-1 has been considered an "exceptional and historic" example for machines, and the website expects it to sell for more than USD 500,000 (around Rs 4.71 crore).
RR Auction house has announced a special auction sale for Apple's old product "Steve Jobs and the Computer Revolution". Under this, it has some exciting lineup for sale such as Steve Jobs handwritten notes, Steve Jobs signed check, Steve Jobs business card, Apple IIe, Macintosh 128K prototype computer, Apple Lisa, Apple Computer stock certificate, Apple Computer hook rug, A collection of Apple pins, keychains and more.
If Steve Jobs and old Apple products excite you a lot, then you shouldn't definitely miss out this retro auction happening on the RR Auction House website.