Highlights
Aashiqana Season 3 to stream from February 27
The trailer is to be out today
Disney+ Hotstar drops a promotional video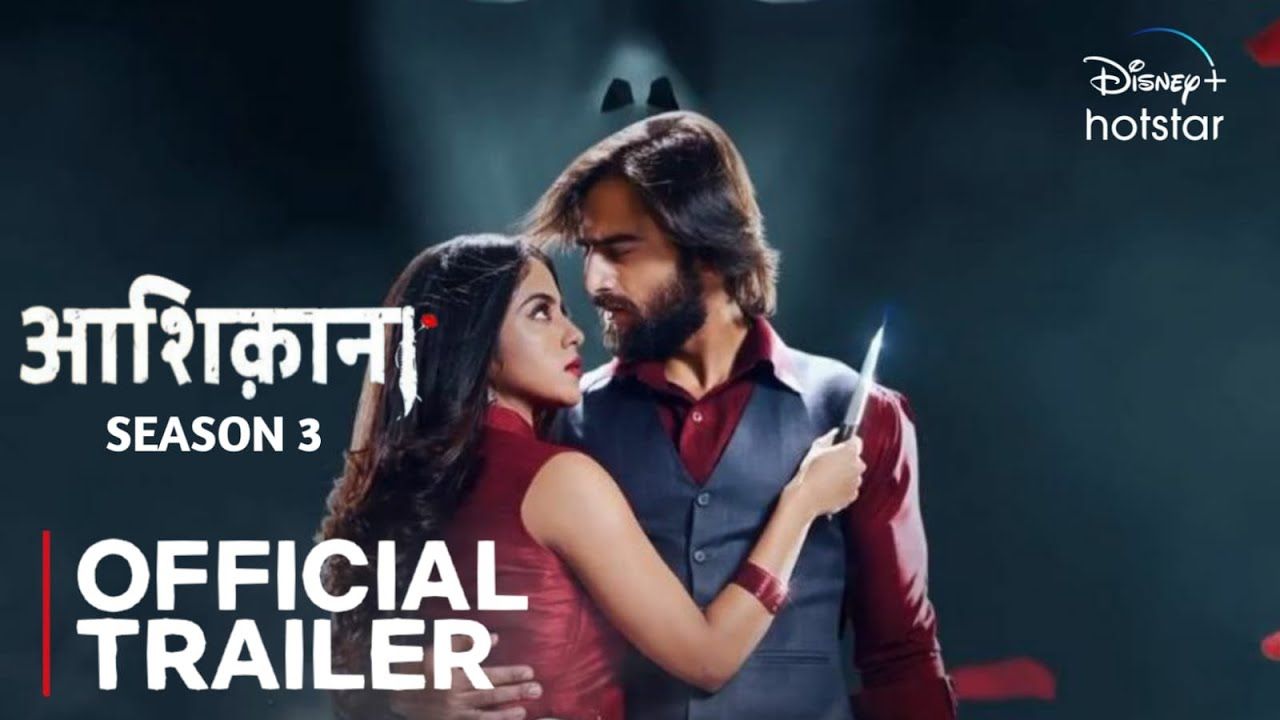 Dramatic tension arises when two opposing spirits come into conflict. The drama, however, turns swoon-worthy when two broken souls collide. Two shattered people trying to find their path in life are combined with a murder that takes place in the background in Aashiqana's compelling plot. Yash and Chikki make the decision to follow their goals in an effort to rise above the ashes and build a solid life. But if their lives are entangled with a murderer in a mask, will they be able to thrive? Will there be a third season of this series, after two intriguing ones so far? Fans of the show were wondering this, and now the show's creators have announced a date for the release of Season 3 of the intriguing series.
According to some reports the new season of the thriller will be released on Disney+ Hotstar from February 27 onwards. In a promotional video, the OTT behemoth announced that the trailer of the new season will be out today.
#AashiqanaS3 streaming from 27th February on @DisneyPlusHS #Aashiqanapic.twitter.com/dfNGYl9LIO

— BINGED (@Binged_) February 14, 2023
Cast
The show is produced by renowned Zee TV producer Gul Khan. Zain Ibad Khan and Khushi Dubey play the key characters on the show. Additionally, Geeta Tyagi, Vipul Deshpande, Geeta Bisht, Anshul Singh, and Anshu Srivastava have significant roles in the web series. Aashiqana premiered on Disney+ Hotstar on June 6, 2022 and has seen two seasons thus far.
Plot
A romance between two broken hearts is presented against a murderous backdrop in the series created and produced by Gul Khan and Sudhir Kumar Singh. Chikki Sharma (Khushi Dubey), who wants to be a police officer like her father but fails the entrance examinations, and Yashwardhan Chauhan (Zayn Ibad Khan), a police officer who is haunted by the deaths of close family members, are the main characters in the series. s it fate that brings them together when they occasionally cross paths?
Reception
On the OTT platform Disney+ Hotstar, Aashiqana is streamed in its entirety as a daily soap opera drama. The only thing that sets the series apart from other TV dramas is the use of gaalis without muting, as well as some stunning action stunts and VFX effects inspired by Bollywood. The third episode of the series is eagerly anticipated by the fans, who have so far loved the show.