Highlights
Acer Google Smart TVs for 2023 are available across six series: O, V, I, G, H, and W.
It even launched a 32-inch QLED TV which is not a common sight.
The range comes with HDMI 2.1 ports, USB 3.0, 2-way Bluetooth 5.0, and Dolby Atmos.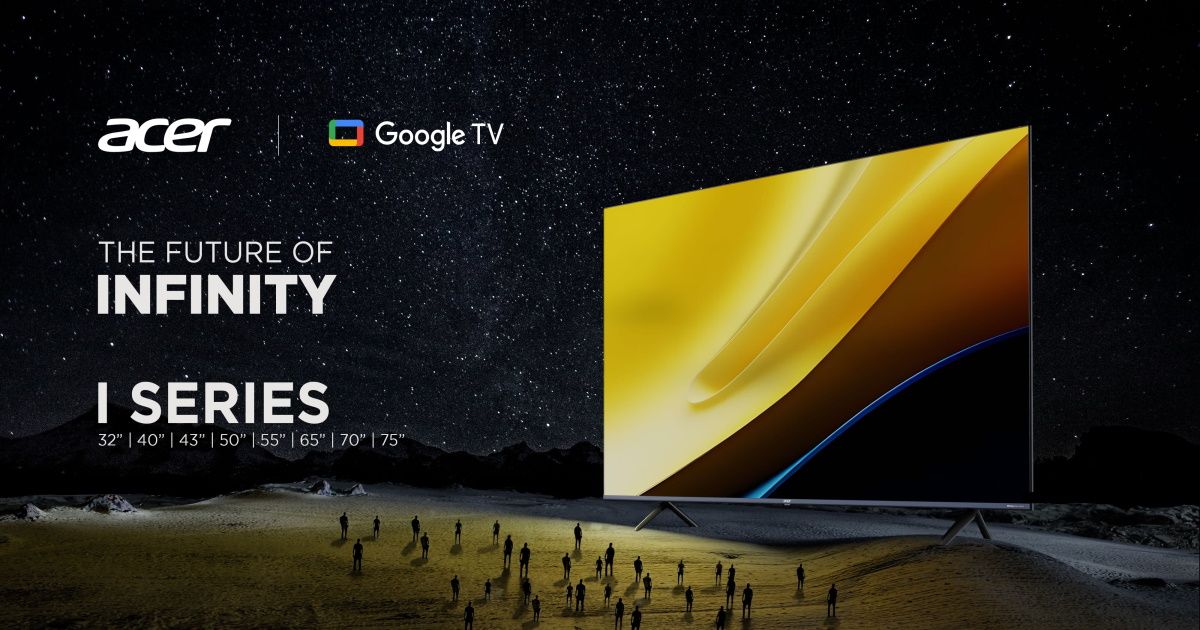 Indkal Technologies has officially taken wraps off the new Acer smart TV lineup in India. It has unveiled multiple models spread across O, V, I, G, H, and W series, where O is the flagship series. You get OLED and QLED panels that go as big as 75 inches in terms of display size. All models run Google TV as the software experience. The company is also touting improvements to the sound system for an immersive audio setup. Let's look at the whole range and when you can buy them.
Acer Google Smart TV Lineup 2023: Specifications and Features
As mentioned in the beginning, the Acer O-series is the flagship series. It means it is the one if you want to experience the best Acer offers. There are two models available in 55-inch and 65-inch options. Both models have an OLED panel and come with a 60-watt speaker system.
The V-series claims to bring QLED TVs at an affordable price, but the exact pricing has not been revealed yet. You get the usual 43-inch, 50-inch, and 55-inch options, but the company also introduced a 32-inch model. The latter is an entry-level model for those who want a QLED TV without stretching their budget.
Next, the I- and G-series Acer are described as value-segment products. These come with features like MEMC, Dolby Atmos, Dolby Vision, UHD upscaling, and "high-end brightness and contrast" to get better value for money. In fact, the 32-inch and 40-inch models in the I-series come with 16GB of onboard memory, which is way more than enough for installing your favourite apps and games.
The highlight of the H-series is the new 76-watt speaker system. In addition, Acer says bass and treble have been improved on the system, and it should deliver a more immersive audio setup to the users. Lastly, the W-series is a premium range of QLED TVs, and existing models will get Google TV.
All Acer Smart TVs in the 2023 lineup come with dual-band WiFi, HDMI 2.1 ports, USB 3.0, and 2-way Bluetooth 5.0, Dolby Atmos.
Acer Google Smart TV Lineup 2023 Pricing and Availability
Indkal Technologies has not revealed pricing details for the Acer Google smart TV lineup 2023 models. The Acer I-series will go on sale starting June 6th across different channels. All other series will follow a different timeline for their respective sales, but those are yet to be made public.