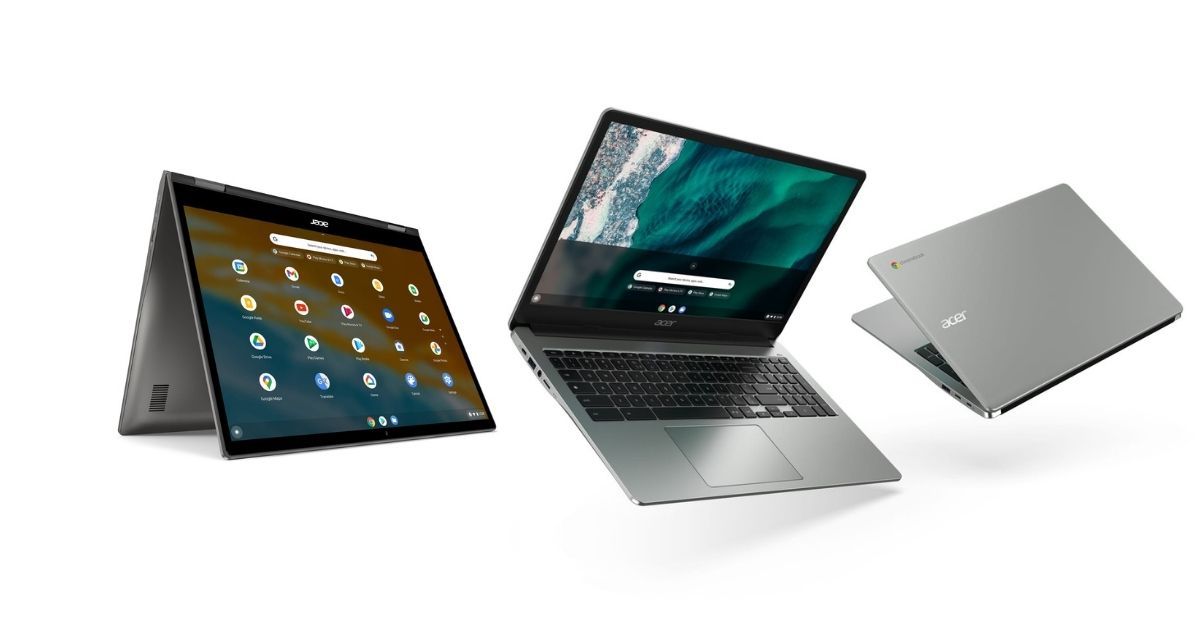 During CES, Taiwanese PC giant Acer has today unveiled three new Chromebooks. According to the company, these Chromebooks are affordable while being easy to use and secure. The new Chromebooks come in three sizes and form factors. These include the Acer Chromebook Spin 513, Acer Chromebook 315 and Acer Chromebook 314.
Acer Chromebook Spin 513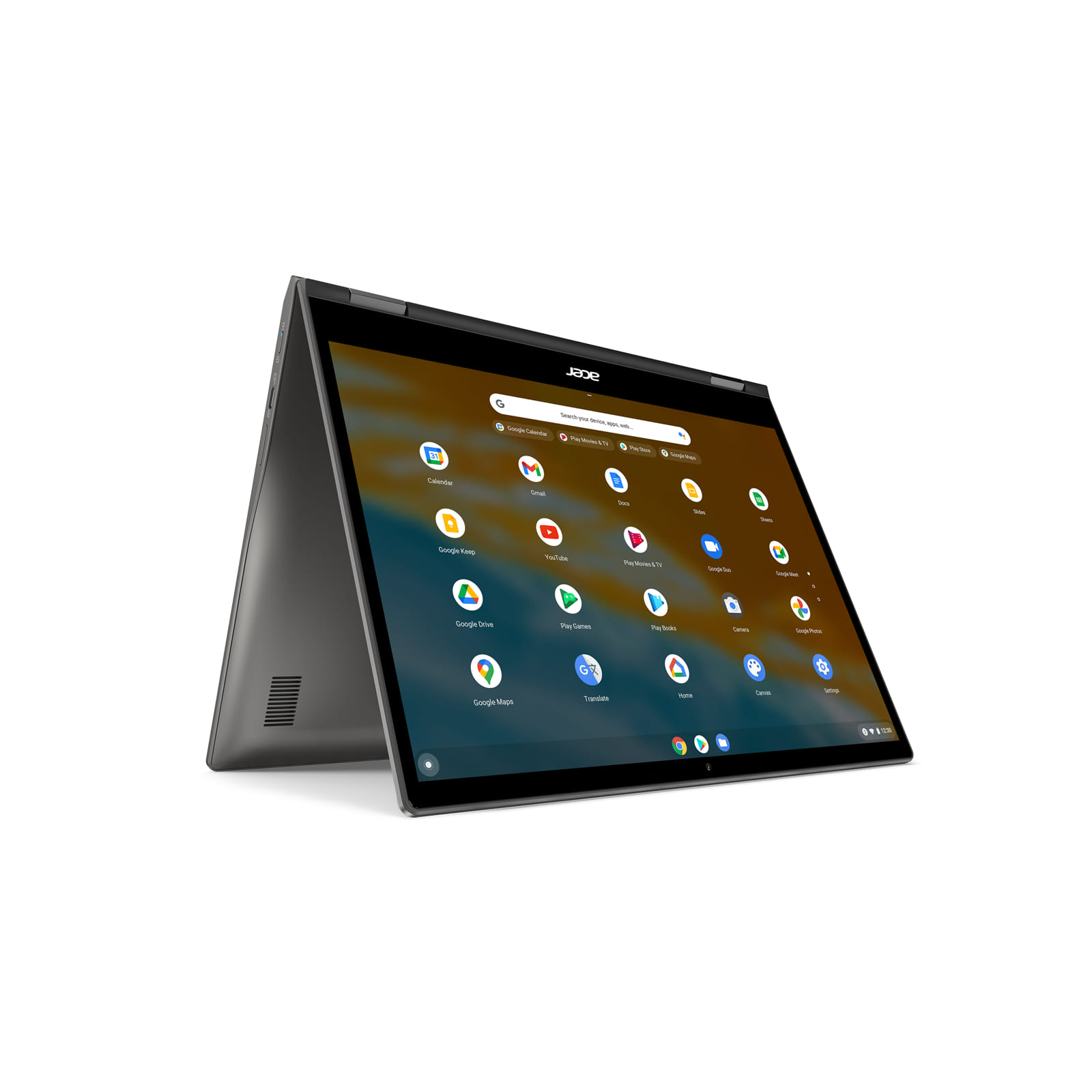 It's a Chromebook with a sleek design, aluminium case and VertiView display that Acer claims to be able to boost the productivity of users. It is powered by MediaTek's Kompanio 1380 octa-core processor and it can last for up to 10 hours on a single full charge.
The Chromebook comes with a 13.5-inch VertiView display with a resolution of 2256×1504 pixels and a 3:2 aspect ratio, offering 18% more vertical screen space. There are narrow bezels around the display and the convertible design of Acer Chromebook Spin 513 makes it a great choice for those who travel pretty often as well as students.
The Chromebook also offers military-grade MIL-STD 810H durability and the latest connectivity options, like Wi-Fi 6 and USB-C. The Chromebook comes with a backlit keyboard.
Acer Chromebook 315
Acer Chromebook 315 is just like any other full-sized laptop with a large 15.6-inch anti-glare display and OceanGlass Touchpad. This Chromebook is great for those who want to work anywhere as the anti-glare display is never distracting under different kinds of lighting.
It also brings an optional touch-screen display, while the large keyboard has room for a dedicated numeric keypad. It is powered by the latest Intel processors and it offers Wi-Fi 6 connectivity and up to 10 hours of battery life, while in terms of ports, users get two USB-C Gen 2 ports alongside a MicroSD card reader.
The Acer Chromebook 315's OceanGlass touchpad is made entirely out of the ocean-bound plastic waste that has been recycled into a glass-like texture, making it a more eco-friendly product.
Also Read: Acer Aspire Vero Laptop Launched In India
Acer Chromebook 314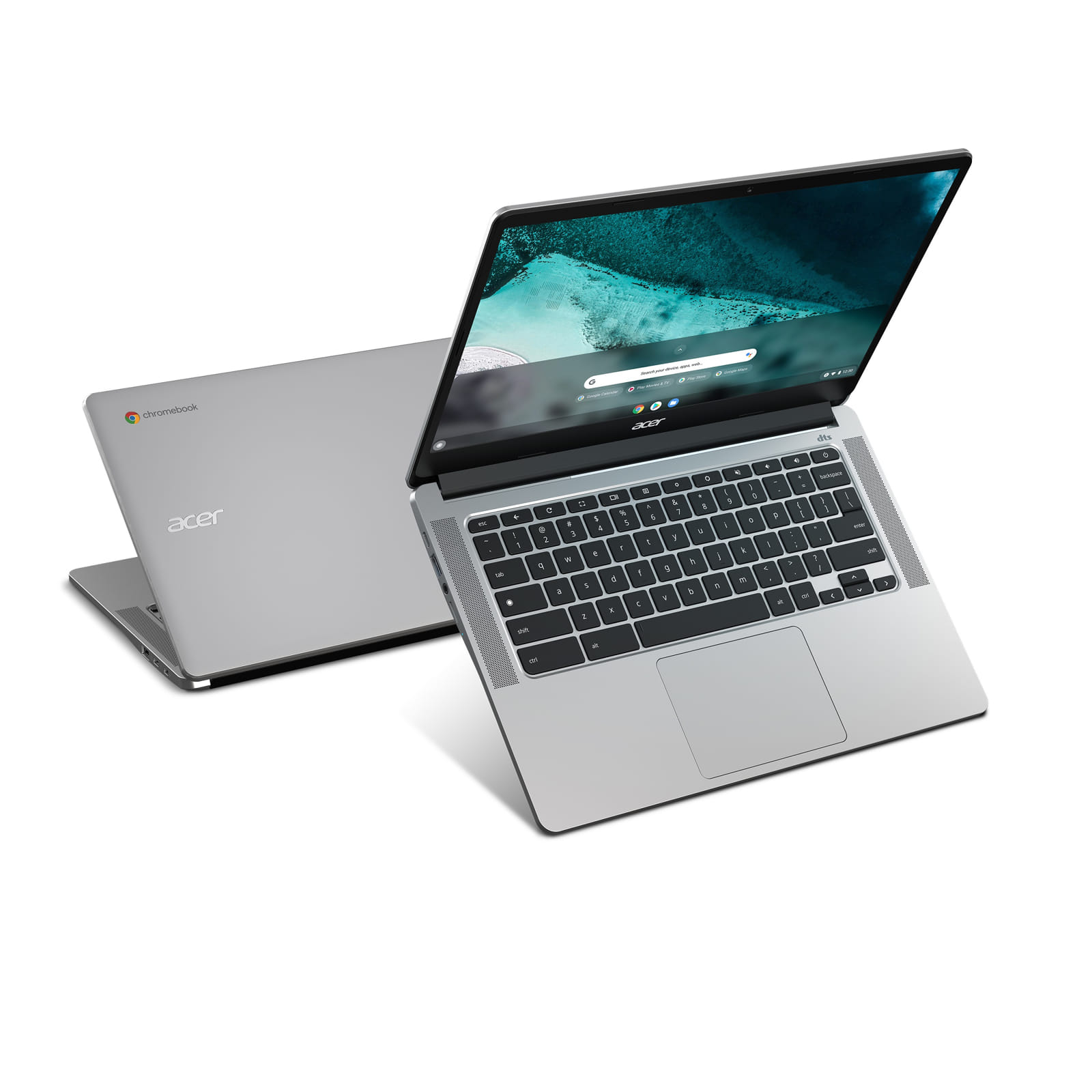 It's a more budget-friendly option with an OceanGlass Touchpad, primarily aimed towards students and families with school-age children. It is similar to the Acer Chromebook 315 in terms of processor, Wi-Fi connectivity and battery life, while the Chromebook retains MIL-STD 810H durability. However, it offers a slightly smaller display compared to Chromebook 315 as it features a 14-inch full HD IPS touchscreen with an anti-glare coating.
Also Read: Infinix InBook X1 Series Launched in India with 14-inch Display, 10th Gen Intel Processors, and More
New Acer Chromebooks Pricing
Today, these three Acer Chromebooks were unveiled and all of these run Google's Chrome OS, offering a huge catalogue of web-based apps and services with faster boot times and flexibility to access anything, anytime. Acer has also announced the prices for North America and Europe, the Middle East and Africa. The Acer Chromebook Spin 513 will be available in April first in EMEA at a starting price of 649 Euros while it will land in North America a month later, in June and will start at $599.
Also Read: Asus Chromebook CX1 Rugged Notebook with 11.6-inch display launched in India
Acer Chromebook 314 (CB314-3H/T) will follow the same launch timeline in North America and EMEA. However, it will start at $299.99 in North America and 369 Euros in EMEA. The Acer Chromebook 315 (CB315-4H/T) will be available in North America this month, starting at $299.99 while in EMEA, it will arrive by the first quarter of the year starting at 399 Euros.
However, the company stated that exact specifications, prices, and availability will vary by region and users can check out the availability, product specifications and prices in specific markets by visiting the regional websites of Acer or by simply visiting Acer's global website.