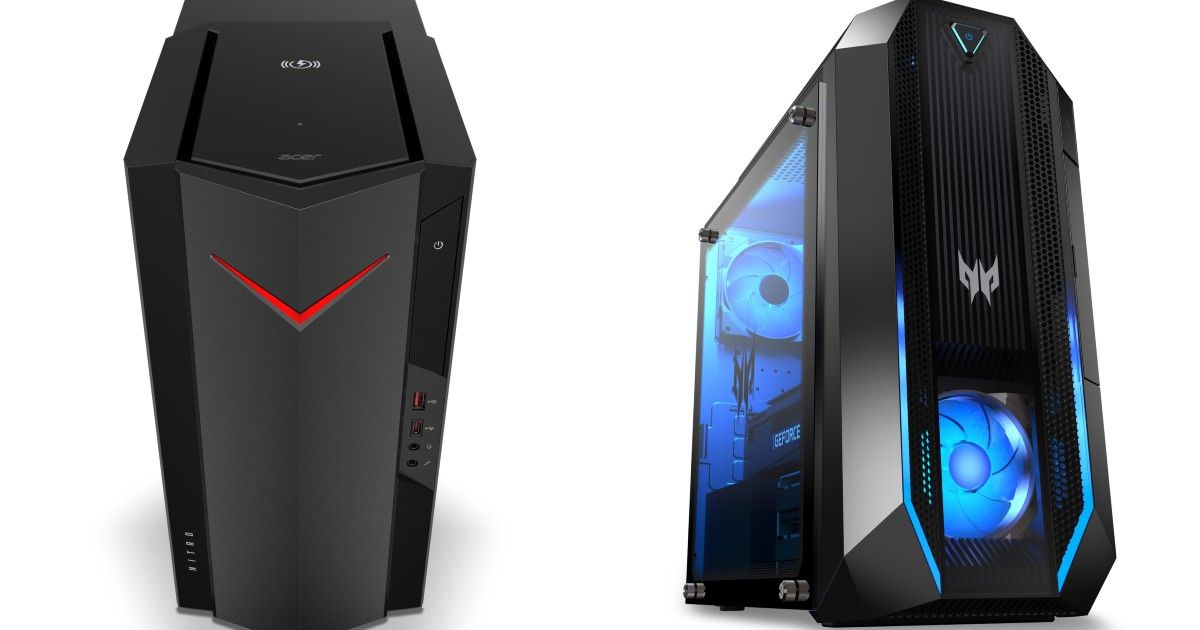 Taiwanese PC maker, Acer, unveiled a whole host of new laptop and desktop computers today. The new line includes updates to the Acer Predator and Nitro lines, which now have 11-th generation processors from Intel or AMD's Ryzen 5000 series chips. The company has also paired the devices with Nvidia's GeForce RTX 30 series graphics chips. But laptops and chips aside, the company also launched a line of gaming monitors, which will be sold in its retail stores. All of these devices will start selling globally in the next few months, though there's no word on India availability right now.
Acer Predator Orion 3000, Acer Nitro 50 price, specs and features
The Acer Predator Orion 3000 (P03-630) will start selling in the US from July, starting at $1,199, which roughly translates to around Ts. 87000. It will come to Europe Middle East and Africa (EMEA) markets for EUR 949 (approx Rs. 36,700) in October. The Acer Nitro 50, on the other hand, will start selling in July for $949 in the US (approx Rs. 69,000), and for EUR 799 (approx Rs. 70,000) from October.
As mentioned above, you can choose between Intel's new 11-th gen processors or AMD's Ryzen 5000 series desktop processors for this device. The Predator Orion 3000 is a mid-tower rig and you'll get the Nvidia GeForce RTX 3070 GPU inside. It has up to 64GB of DDR4 RAM and up to 2TB of PCIe NVMe SSD storage. You can also get up to 6TB of HDD hybrid storage.
The Nitro 50, on the other hand, will come in two different SKUs. The N50-120 will have an AMD processor, while the N50-620 is the Intel version. You get the AMD Ryzen 9 590 series chips on the N50-120, while the other one sports Intel Core i7 11th generation chips. There's also up to 64G of DDR4 RAM and dual 3.5 inch SATA3 HDD slots in the device. You can get M.2 2280 PCIe SSD slots.
Acer Predator monitors update
For the Acer Predator monitors will come in three different sizes. The CG437KS is the biggest at 42.5 inches, and supports Nvidia's G-Sync feature, song with Ultra-HD resolution. It also has HDMI 2.1 ports and will support 4K at 144Hz refresh rates. The Predator CG437KS also has VESA DisplayHDR 1000 certification and will offer up to 1000nits brightness. This one supports 144Hz refresh rates too and 1ms response times.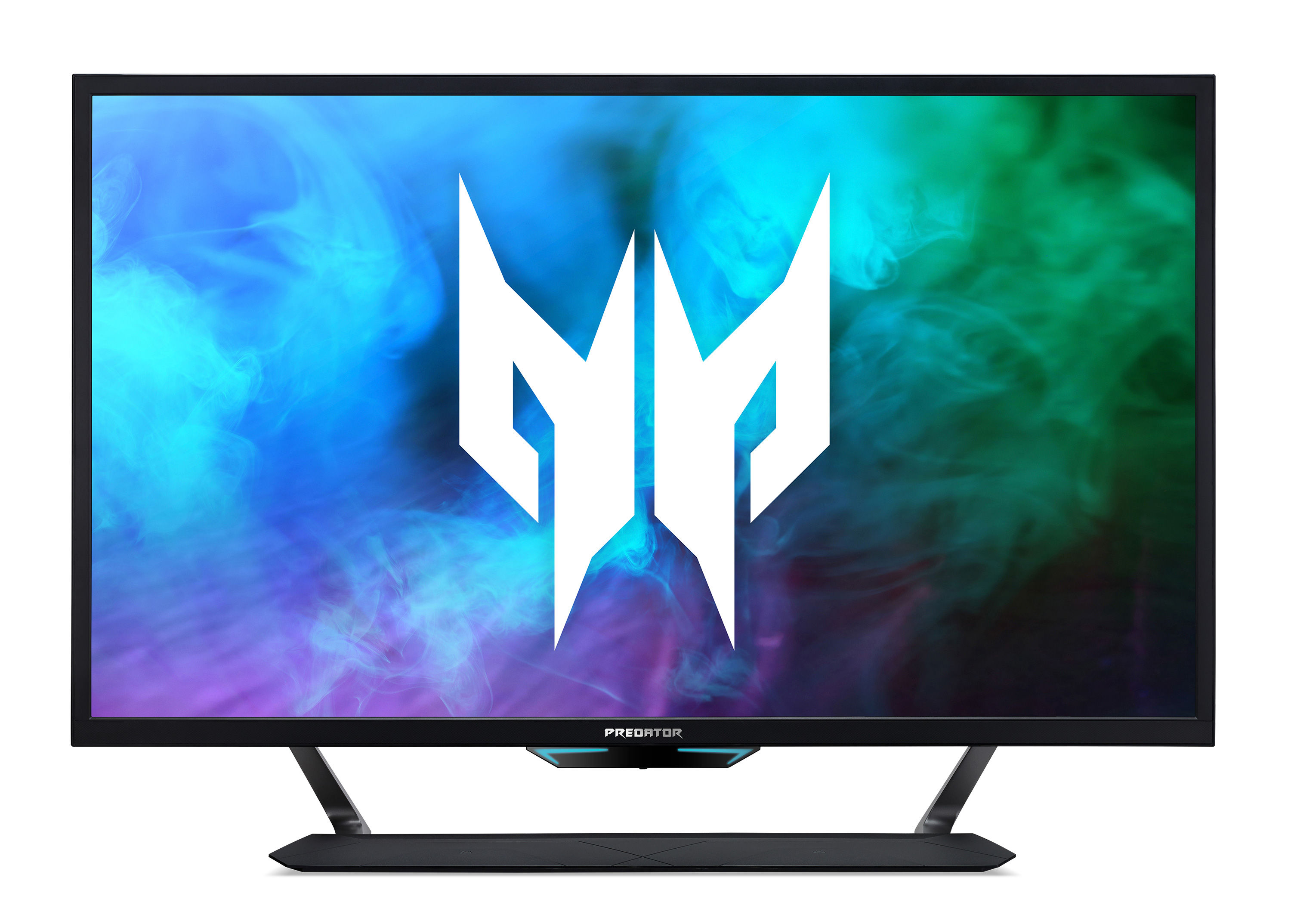 The Predator CG437KS will be sold in the US in November, at $1799,99. The EMEA launch will be in the same month for EUR 1599.
Next, the Predator X38 and Predator X28 will be available at $1299.99 and $1999.99, respectively. Both devices will start selling in the US and EMEA markets from September onwards.