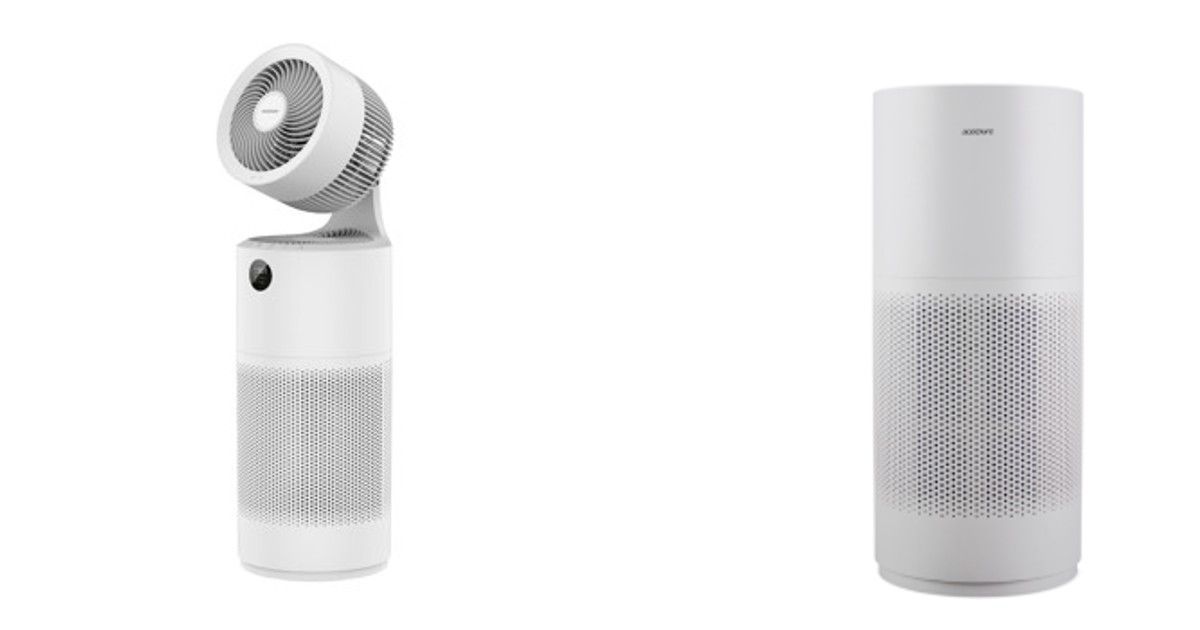 Taiwanese PC maker Acer is foraying into the air purifier segment in India. The company announced two new air purifiers today, called the Acerpure Cool C2 and the Acerpure Pro P2. The devices have some of the popular specs seen in the segment and will be priced in the mid-range segment. They will take on competing devices from companies like Xiaomi, Philips, Honeywell, Dyson and more. Although Dyson and Honeywell's devices are significantly more expensive than these devices. This is likely the first time that Acer has launched air purifiers in the country. The company is known for making low-cost and affordable laptops.
"The ongoing pandemic has raised awareness about the quality of the air we breathe and ways to stay healthy. We have introduced new technologies and products that ensure the best air quality, comfort, and energy efficiency. Through this launch, we aim to provide clean air through our technology. Also, we shall continue to introduce new technology solutions, which fall in line with our mission to lead and contribute to every community that we operate in. The new line of products is carefully designed to address the current situation and improve the quality of life," said Sudhir Goel, Chief Business Officer, Acer India.
Acer air purifiers specs and features
The Acerpure Cool C2 and Acerpure Pro 2 have four-in-one HEPA filters, similar to many such devices in the country. The company claimed that they will eliminate 99% of airborne bacteria, 99.7% of ultrafine dust, PM 1.0, and allergies. Acer is also claiming that the devices can remove 99% of the coronavirus influenza viruses from the air. It said that the same has been certified by a third party research center, though the company didn't clarify which one that is.
Further, the air purifiers also have smart sensors and LCD displays, which will show air quality in real time and other information about the purifier. They run on DC motors, which will apparently consume low energy and not be taxing on electricity bills. A quiet mode is also built in and a safety lock ensures children don't mess with the settings.
The Acerpure Cool C2 and Acerpure Pro P2 will be priced at Rs. 16,999 and Rs. 21,999, respectively, and will be sold on the company's own online store and Amazon. Acer exclusive stores will also sell the devices.