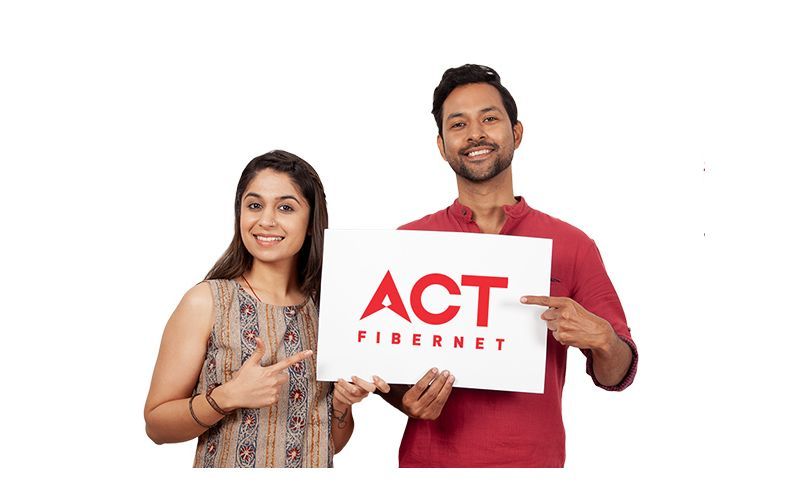 ACT Fibernet, one of the most popular fiber broadband ISPs has come forth with a new brand identity. Essentially, the brand now has a new logo accompanied by a new tagline, "Feel The Advantage." According to the company, this change in the brand's identity is meant to represent a new approach towards solutions that are offered to its customers so as to "enhance user experience and provide maximum value".
ACT's goal is to expand into more products, services, and partnerships across multiple categories by the end of this year. "Moving forward, we will be launching new products and services that our consumer's desire. We are confident that with our pioneering Fibernet connection, hyper-fast speeds, new offerings and industry's best customer service in place, we will successfully transform our customer's experience by enabling them to do and accomplish more," said Bala Malladi, CEO, Atria Convergence Technologies Ltd.
ACT Fibernet's New Services and Offerings
The new offerings that are slated to emerge in 2019 include ACT Advantage Entertainment, ACT Advantage Gaming, ACT Advantage Speed, ACT Advantage Service, ACT Advantage Smart Cities, and ACT Advantage community.
Welcome to the new era of digital experiences! ACT Fibernet is transforming to bring you the future of streaming, gaming, smart homes, and connected devices and let you #FeelTheAdvantage . #ACTIsNew pic.twitter.com/qjgpKDpyWY

— ACT Fibernet (@ACTFibernet) February 14, 2019
ACT Advantage Entertainment is the culmination of ACT's partnership with video on demand services such as ZEE 5 and Sony Liv. This is meant to expand its content offerings for consumers. Furthermore, in an attempt to better serve the needs of Gamers in India, we have ACT Advantage Gaming. This endeavor will have ACT working with well-known gaming OEMs, publishers and even gaming cafes to better provide gaming-centric services to its customers.
ACT is also hoping to reach more people across the country with its ACT Advantage Speed initiative. Over the next six months, the ISP is going focus on setting up broadband services specifically in Northern and Western Indian cities. There is also the ACT Advantage Smart Cities mission where the brand, with the help of the Indian government, plans to install over 5000 Wi-Fi hotspots across major cities including Bengaluru, Hyderabad, Chennai, Vishakhapatnam, and others.
Then we have the ACT Advantage Service with which the brand hopes to establish a 24×7 call center service in India. There will even be a unified al center number designated to address customer queries in real time. Finally, we have the ACT Advantage community where the ISP will work with the state governments of Chennai, Hyderabad, Bengaluru in the hopes of establishing free Wi-Fi connectivity in public libraries and schools.
ACT's move of coming up with a new brand identity could be in response to the threat posed by Reliance Jio and its presence in the broadband scene. The latter has already established itself across 1400 cities across India, while ACT has been struggling to gain new subscribers over the past two years despite its ongoing efforts and investment plans. Can the change in identity be enough for ACT to increase its market share in India? Only time will tell.