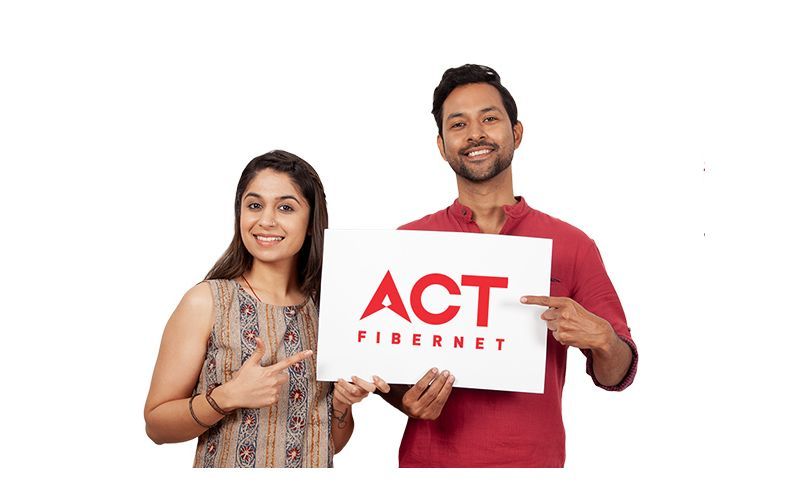 ACT Fibernet has introduced a new facility through which its customers can subscribe to five different OTT platforms. The company is now allowing users to subscribe to Netflix, Sony LIV, Aha, ZEE5 Premium, and Hungama. Interestingly, the operator is also offering some cashback and discounts on these OTT platforms, which further sweeten the deal. So, here is what you need to know about the new facility from ACT Fibernet.
ACT Fibernet allows subscribing to OTT platforms
The operator has allowed its customers to opt for the above-mentioned OTT platforms directly from its official website. This means new and existing customers can choose the platform they and the subscription will be added to their monthly bill. This is not it. The operator is also offering a discount and cashback offers for buying the subscription from its website. The facility was first reported by TelecomTalk.
Read Also: Jio Fiber vs ACT Fibernet vs Airtel: Best Broadband Provider to Work from Home During Coronavirus Outbreak
To start with Netflix, the operator offers it with different broadband plans along with some cashback. So for example, if a customer opts for ACT Blaze plan in Bengaluru, he/she will get a cashback of Rs 50. Similarly, users opting for ACT GIGA plan get a cashback of Rs 500. However, the company offers the cashback depending upon the broadband plan the customer chooses.
Next is the ZEE5 Premium. The subscription is available through the ACT Fibernet website. However, the company is not offering any discounts or cashback for this service. This means users need to pay Rs 99 per month for the subscription of ZEE5 Premium. However, one does get a one-month free trial. Coming to Sony LIV, customers have to pay Rs 299 per month to subscribe from the ACT website.
However, the operator is offering a discount on the subscription of Hungama. The service usually cost Rs 249 per month. However, if one buys the subscription from the ACT website, the company will give a Rs 150 discount. This means users will have to pay Rs 99 per month for Hungama. Lastly, customers opting for Aha streaming platform will need to pay the full amount of Rs 364 per year. With this, it will be easier for the customers to choose all the popular subscription right from one place. This will also help to keep a track on the subscriptions without much hassle. However, it would be interesting to see whether the company will offer other streaming services like Disney+ Hotstar, Amazon Prime, and more on its official website.