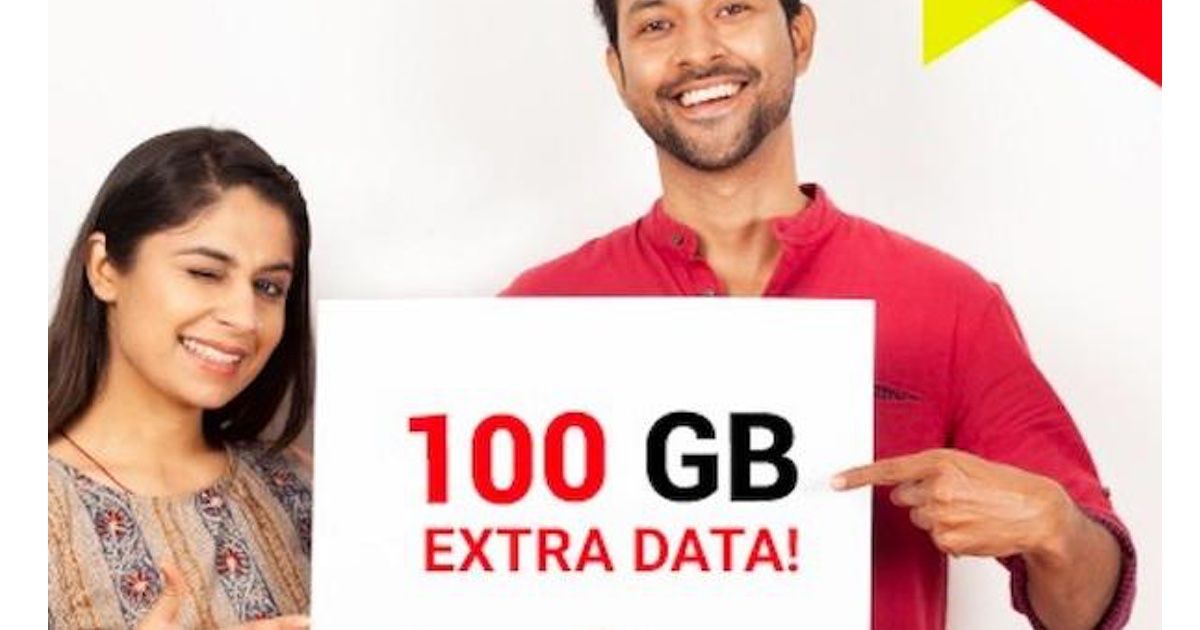 The ongoing ICC Cricket World Cup 2019 is arguably among the most watched sporting event in India. With India advancing into the semi-finals of the tournament, the excitement around the prospect of an India win is palpable. Indian companies have always used World Cup tournaments to increase their sales, rope in more users, and retain existing users. Broadband providers are no exception. Recently, we had reported about popular ISP Hathway introducing ultra-affordable broadband plans for their subscribers in Hyderabad. It is now the turn of Hyderabad's biggest ISP ACT Fibernet to come up with offers to retain its old subscribers. Except, in this case, the new offer will be available to ACT Fibernet subscribers across the country and isn't limited to just one city.
ACT Fibernet Cricket World Cup 2019 Offer
In the wake of India qualifying for the semi-finals of the ICC Cricket World Cup 2019, ACT announced that it will offer 100GB of additional data to its customers. The availability of this offer was confirmed by our friends at Gadgets360. Existing ACT consumers are being intimated about the offer through a promotional email announcing the same. Some users, however, have reported that they could see the additional 100GB of data benefit reflected in their account even before they received an intimation regarding the same. The text in the promotional email that ACT sent out to its consumers read;
"Enjoy streaming matches, highlights, reviews, previews comfortably on ACT Fibernet with the advantage of 100GB extra data valid till 30th August 2019"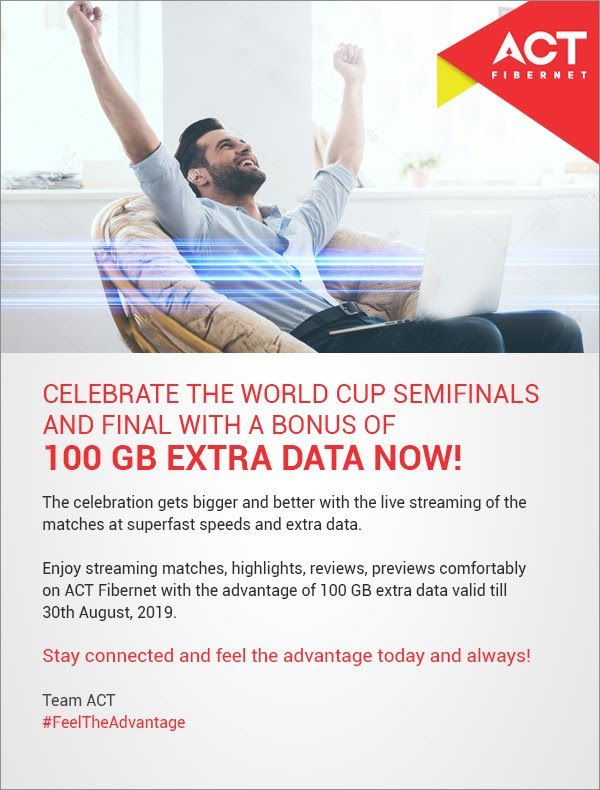 As mentioned earlier in this article, this additional 100GB of data is offered to ACT consumers in all the cities where the company operates. To check if you have received the additional 100GB benefit, all you need to do is to check for the same using the official ACT app. The total amount of data available is visible in the Account Summary section. Note that this is not the first time that ACT has announced similar 100GB benefit for its users. Back in February 2019, the company offered similar 100Gb data benefit to its subscribers. ACT, earlier, this year also announced a partnership deal with Netflix to strengthen its position as the leading ISP in the country. 
With the launch of Jio GigaFiber lurking in the horizon, it is only natural that players like ACT and Hathway would start getting serious about improving their services and rationalizing their plans.