Highlights
A production house is distributing over 10,000 Adipurush movie tickets for free.
Only Telanga residents are eligible for the offer.
The tickets are being distributed for June 16 movie show.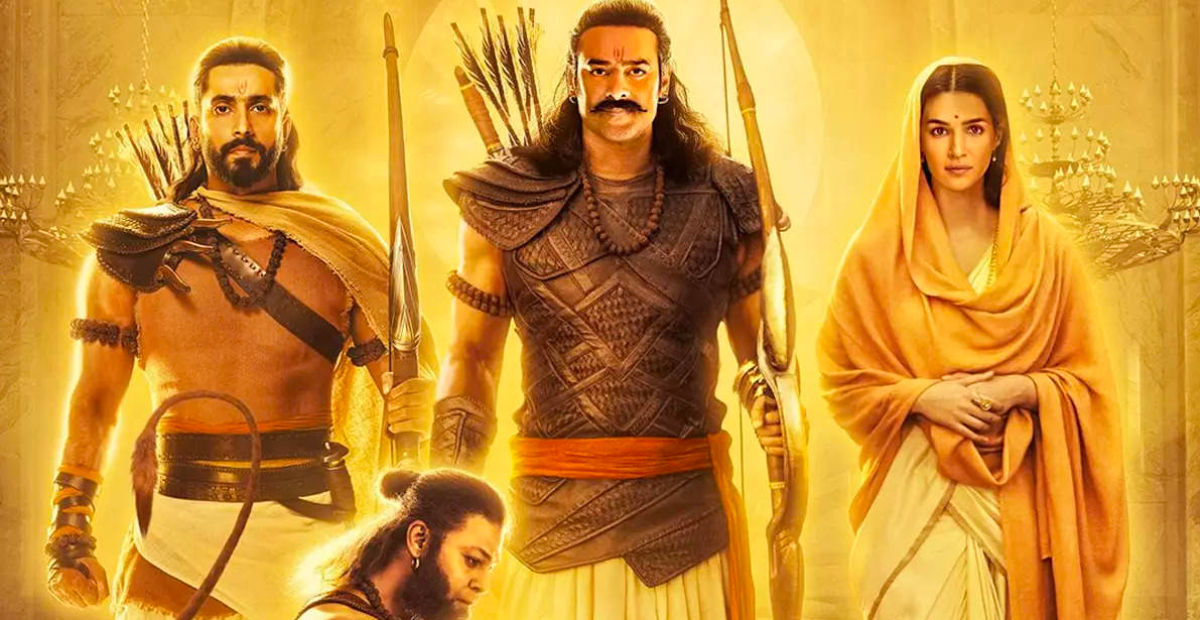 Adipurush starring Prabhas and Kriti Sanon is set to hit theatres next week, i.e. on June 16. The film was postponed to 2023 after it received a massive backlash over its VFX. The makers recently announced they would leave a seat in every theatre for Lord Hanuman as a mark of respect.
A couple of weeks ago, we revealed a Paytm Movies offer by which you could get up to 100% cashback on a second movie ticket. In the latest announcement, over 10,000 Adipurush movie tickets are being distributed for free. Here's how to check whether you are eligible for Adipurush free movie tickets.
How to Get Adipurush Free Movie Tickets?
Adipurush will be available to watch in theatres from next week in India. A film production house named Abhishek Agarwal Arts has announced that it will distribute over 10,000 Adipurush movie tickets for free. However, there're a few conditions for those who wish to get free movie tickets. Here are the eligibility criteria.
Only Government school students, orphans, and people living in old age homes will get the tickets.
They should be a resident of Telangana.
To apply for the free Adipurush movie ticket, a user must go to this form and submit details like their name, organisation details, contact person of the guardian, number of tickets required, and proof of their organisation.
Once submitted, the production house will look into your details, and if you are found eligible, they may contact you for further instructions. Do note that the tickets will be distributed for June 16 show in Telangana.
Come, lets immerse in a divine cinematic experience with #Adipurush 🙏🏻

10,000+ tickets would be given to all the Government schools, Orphanages & Old Age Homes across Telangana for free by Mr. @AbhishekOfficl

Fill the Google form with your details to avail the tickets.… pic.twitter.com/vnkNTLX2H1

— Abhishek Agarwal Arts (@AAArtsOfficial) June 7, 2023
The Adipurush poster from Abhishek Agarwal Arts Production states that every generation needs to learn about Lord Shri Ram and follow his path.
Adipurush Movie Ticket Offers
Those who are not eligible for the above contest can also look at the Paytm movie offer that was announced a couple of weeks ago. According to the offer, a user can get 100% cashback of up to Rs 400 on the second ticket. This means that you can buy two movie tickets for one.
Those who wish to buy can head to the Paytm Mall website and pay Rs 100 to purchase the voucher. Once the payment is done, the discount voucher will be sent to your registered email ID and phone number. The offer is valid till June 30.
Adipurush Storyline
Adipurush is a new version of Ramayana where Lord Rama saves his wife Sita from the demon Ravan with the help of the Monkey Army (Vaanar Sena) and Lord Hanuman. Here's the cast list of the movie.
Prabhas as Rama
Kriti Sanon as Sita
Saif Ali Khan as Raavan
Sunny Singh as Lakshmana
Devdatta Nage as Hanuman