Highlights
Paytm has announced a new offer for those who are planning to watch Adipurush in the theatre.
Paytm is offering 100% cashback on the second movie ticket.
The offer is valid till June 30.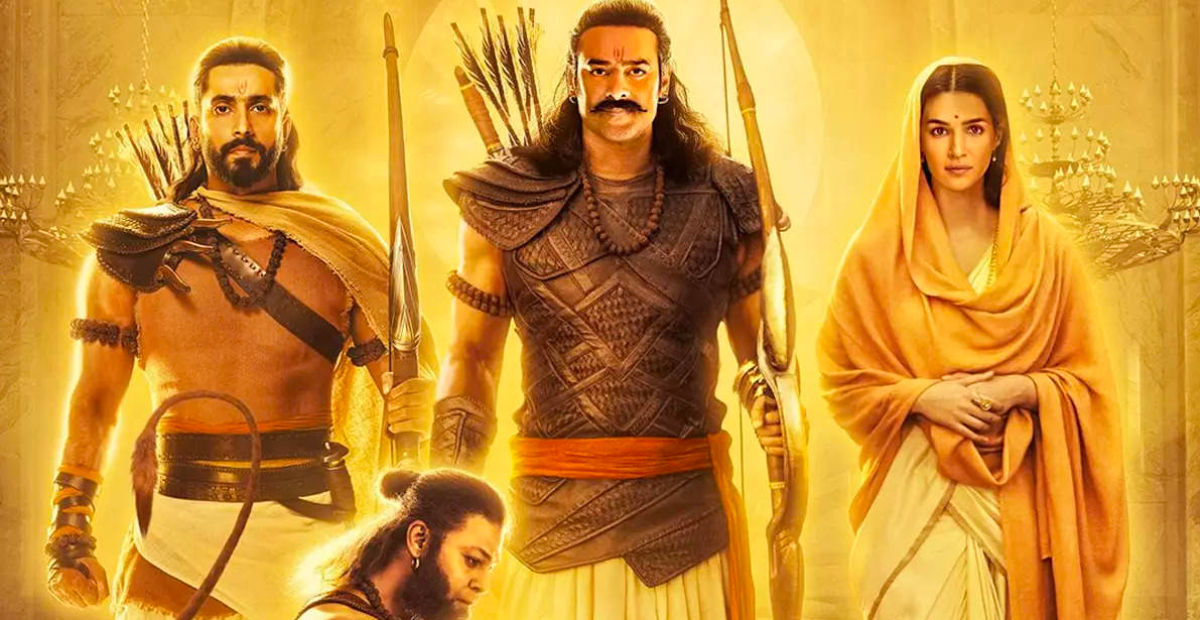 Adipurush was postponed to 2023 after it received a huge backlash over its VFX. The film's new trailer was released a couple of days ago and it is set to hit theatres on June 16, 2023. The movie is a new version of Ramayana where Lord Rama saves his wife Sita from the demon Ravan with the help of the Monkey Army and Hanuman.
The main cast of the movie includes Prabhas as Rama, Kriti Sanon as Sita, Saif Ali Khan as Raavan, Sunny Singh as Lakshmana, and Devdatta Nage as Hanuman.
If you are planning to watch Adipurush in theatres, then here's an exciting offer for you. Paytm has announced an offer for those who want to watch the movie. Under the offer, viewers can get two tickets at a price of one. Let's know more about the Adipurush ticket booking offer and how to claim it.
Adipurush Movie Voucher with 100% Cashback
Paytm Mall is offering a 100% discount voucher for the upcoming movie, Adipurush. Those who buy the voucher will get 100% cashback of up to Rs 400 on the second ticket. This means that you can buy two movie tickets at a price of one.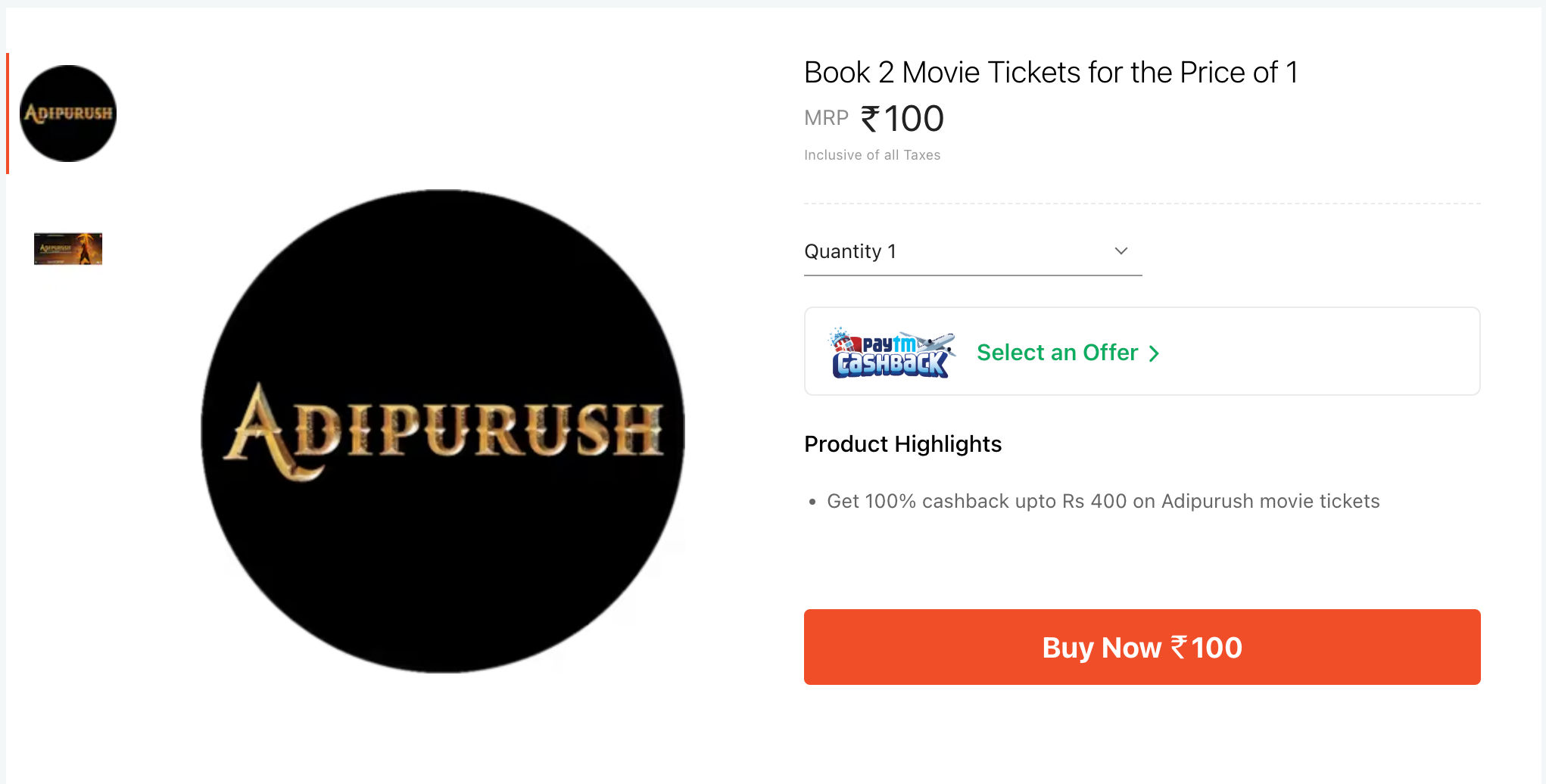 The movie voucher worth Rs 400 is available for just Rs 100 on the Paytm Mall website. You can buy this voucher till June 30. Do note that the minimum transaction needs to be 350 to get the cashback.
Those who wish to buy, can head over to the Paytm Mall website and pay Rs 100 to purchase the voucher. Once the payment is done, the discount voucher will be sent to your registered email id as well as a phone number.
How to Claim the Adipurush Voucher on Paytm Mall
To avail Adipurush movie offer on Paytm, you need to buy the voucher first using the above-mentioned steps. Paytm will send you the voucher on your registered email id. Now, you need to go to Paytm movies and select a location, Venue, Date and Time, and Seats as per your preference and move to the checkout page.
On the checkout page, tap on Apply Promo codes and enter the voucher code that you received via email/sms. Do note that you need to select two minimum seats to avail of the offer. As soon as you tap on Apply button, a discount worth Rs 400 will be applied. Paytm will cut the price of the second ticket. Now, just pay the total amount and you have bought two Adipurush movie tickets at the price of one.
In most cases, Paytm credits the cashback amount instantly to the user's wallet but it can take up to 48 hours sometimes.