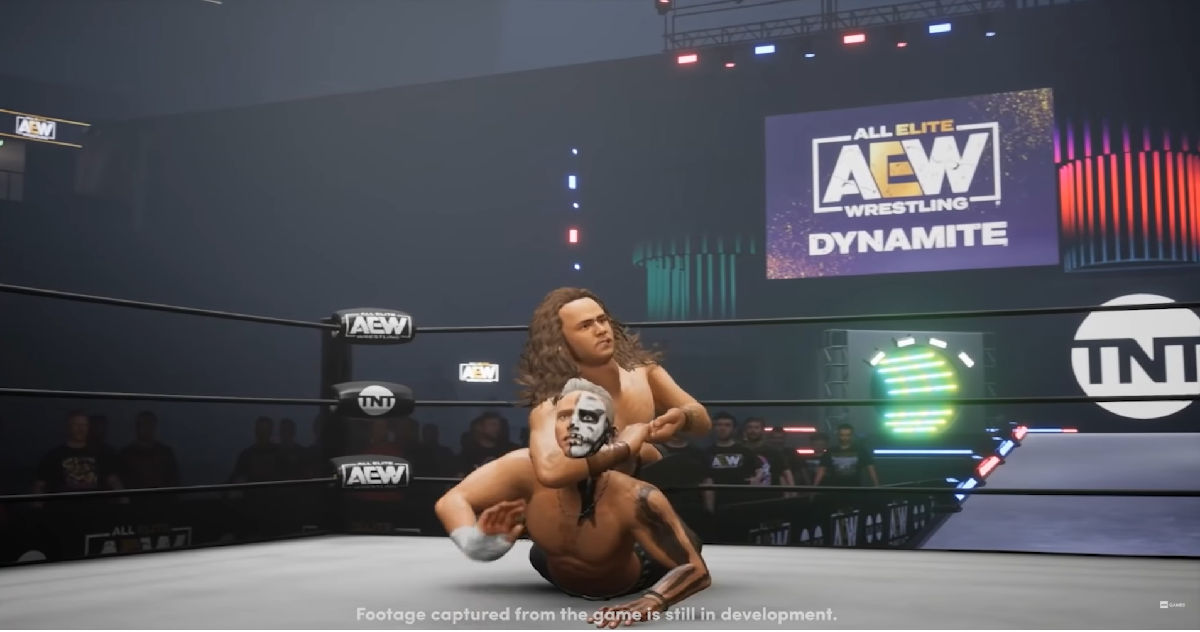 AEW is currently riding a wave of hype and momentum fresh off the in-ring debut of CM Punk and the arrival of Bryan Danielson in the promotion. However, that is not the only thing fans of AEW are looking forward to seeing more of, as the highly anticipated console game by Yuke's is nearing its release, but the game is still in development.
However, the studio is showing off new footage from the game, including gameplay from a match featuring Jungle Boy as well as fan-favourite Darby Allin. While the game is still quite a ways from release, the gameplay looks solid enough, and very much in line with Yuke's previous outings with WWE games.
Also Read: Titanfall 2 Compromised by Hackers, Respawn Entertainment Respond to Security Threat
AEW console game shows off new gameplay footage featuring Darby Allin
The gameplay footage, albeit quite brief, features the first look at Jungle Boy's character model as well as some of his move-set in the game. Yuke's has a strong and storied history of critically-acclaimed wrestling games, winning over the WWE fanbase with stone-cold classics such as WWE Smackdown! Here Comes the Pain as well as the Smackdown vs Raw series. Their collaboration with WWE ended after WWE 2K19.
The newly-formed AEW Games will be publishing the title which ist to come out on PS4,PS5, Xbox One, and Xbox Series X/S only. Which means the title will only be exclusive to these consoles. While there is no information on a PC release, perhaps if the game indeed takes off on console, perhaps Yuke's and AEW Games can consider a release on PC.
With AEW having one of the most stacked rosters currently in the business, with the return of CM Punk as well as Adam Cole and Bryan Danielson joining the ranks alongside big names like Kenny Omega and Darby Allin – things are looking good for the upcoming game. Pair the roster with a studio as accomplished as Yuke's – the upcoming console game has every reason to be a success.