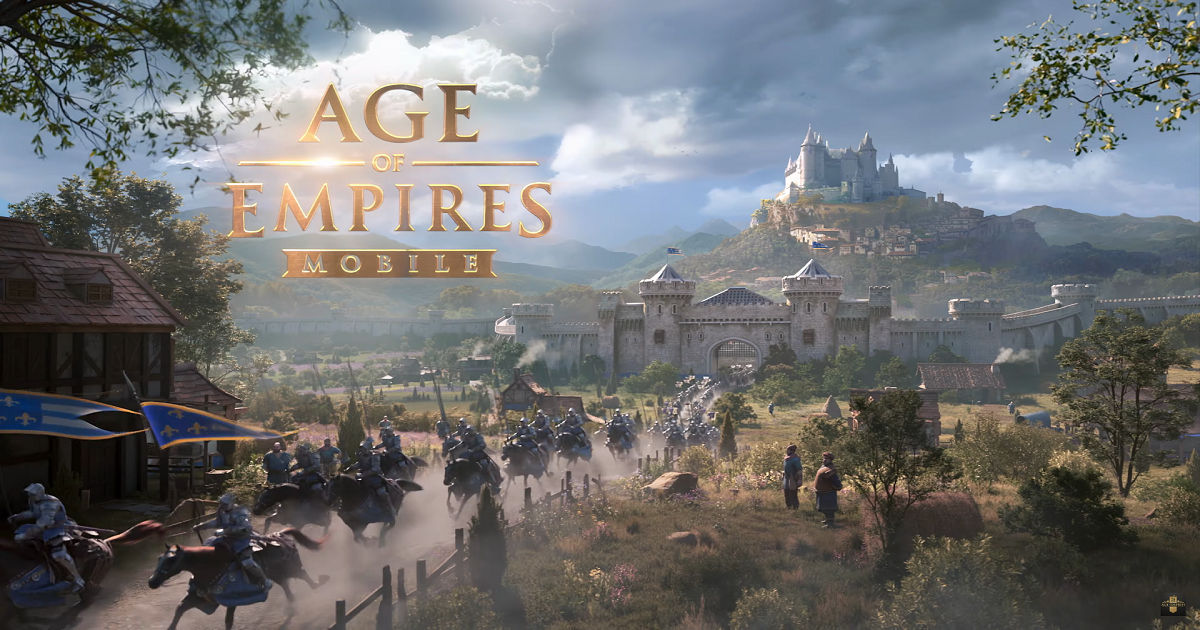 World's Edge and Xbox Game Studios confirmed the launch of Age of Empires on iOS and Android during last night's Age of Empires 25th Anniversary broadcast. The franchise will be making its way definitively to platforms outside of PC and is part of Xbox's push towards the mobile gaming platform.
This push is bolstered by the Activision Blizzard King acquisition, which is likely to be completed by 2023. Microsoft had made their mobile ambitions quite clear right after announcing the acquisition deal and we can expect more of Microsoft-Xbox's catalogue of IP to be making its way over to mobile.
The Age of Empires franchise is one of the most beloved real-time-strategy franchises and its launch on mobile is sure to be a massive affair. Xbox is yet to reveal any gameplay from the mobile title, which can only mean the game is still a ways away from release at the time.
Also Read: Xbox Mobile Gaming Store Being Created by Microsoft to Counter Apple and Google
Age of Empires Could Be Just the Franchise Xbox Needs on Mobile
The mobile games platform is a straight-up gold rush right now and all major publishers are trying to get in on the rage. Ubisoft has announced multiple projects such as Assassin's Creed, The Division, and Rainbow Six for Mobile. Age of Empires is one of Microsoft's most treasured franchises and given its mainstream appeal – it makes complete sense for the game to make its way to mobile.
Age of Empires also has a major cultural presence in India as well and Indian gamers have grown up loving the franchise. Given that the country is one of the biggest markets for mobile gaming, there is a good chance that AOE on mobile could take off in a major way.
While the games are solid single-player experiences as well, AOE has a massive foothold in esports as well. Tournaments like Red Bull's "Wololo" are some of the most-watched esports tournaments in the world and if the game is able to take off on mobile – there is a chance that AOE on mobile becomes the next big esports platform in India.
Given the deep and menu-centric nature of the game, it will be interesting to see how Xbox is able to translate its various mechanics to mobile and whether it is able to maintain the intricate nature of the games. It might be a while before we get to see more gameplay from Age of Empires on mobile and it will be interesting to see how the game is priced and whether it will be free-to-play or part of Xbox Game Pass. The game is likely set for launch sometime in 2023 and with beta tests rolling out a couple of months ahead of launch.