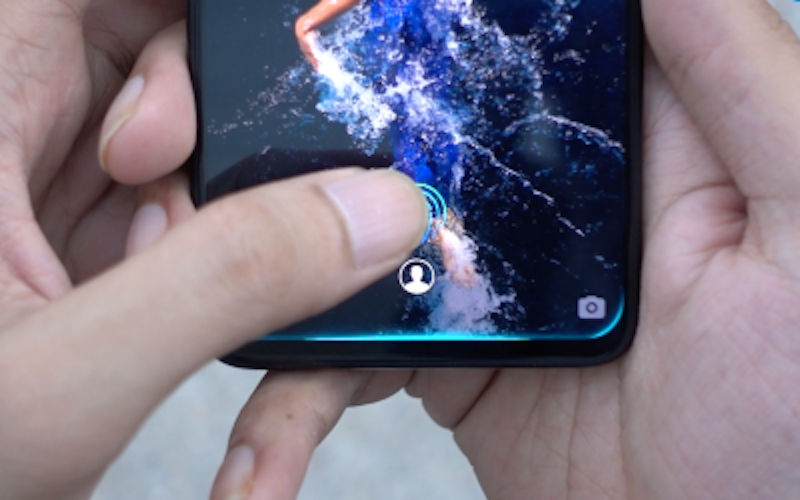 Two days ago, Samsung unveiled a lot of things, including its first-ever foldable screen smartphone (albeit in a camouflaged body), three new types of AMOLED screen panels (with different notches shapes) and a brand new user interface for its phones, dubbed Samsung One UI. Although, Samsung showed off plenty of screen panels with varied notch shapes, it is unlikely that they will be used in the company's flagship phones.
Now, it is being reported that the South Korean consumer electronics giant could launch smartphones in 2019 with ultrasonic in-screen fingerprint readers, improving the usability of its phones.
Samsung Could Use Qualcomm's Ultrasonic In-Screen Fingerprint Reader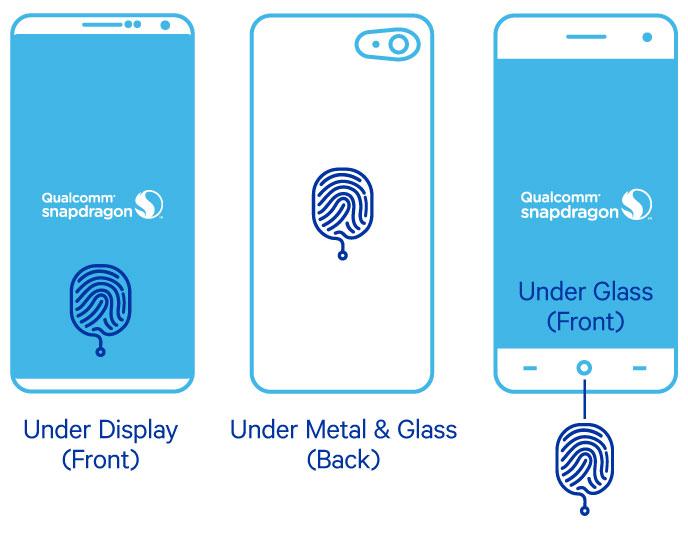 According to a new report from DigiTimes, Goodix and Qualcomm will dominate the in-screen fingerprint reader sensor market next year. Goodix is owned by the fabless semiconductor company MediaTek. Qualcomm had showcased ultrasonic fingerprint readers earlier this year, and according to the report, has won an order from Samsung for its mid-range and high-end smartphones for next year. This will likely include phones like the Galaxy S10, Galaxy S10 Plus, Galaxy S10 X and the Galaxy Note 10, all of which are expected to be launched in 2019.
Qualcomm's ultrasonic fingerprint readers use ultrasonic sound waves, which can penetrate the skin to accumulate fingerprint information which wasn't possible with capacitive fingerprint readers. This information includes ridge flow, ridge endings, and even sweat pores. Qualcomm's solution also integrates FIDO (Fast IDentity Online), which helps phone manufacturers to keep fingerprint data within the device for higher data privacy and security. These sensors can work through OLED screens, glass panels as well as aluminum enclosures. They can work reliably even with smudges, sweat, and water. This isn't possible with phones such as the Huawei Mate 20 Pro, OnePlus 6T, Vivo NEX, and the Xiaomi Mi 8 Pro that use Synaptics' optical in-screen fingerprint readers.
According to the report, Qualcomm's newly formed mobile AI center in Taiwan has decided to use its fingerprint resources from its technology lab in California and work with Taiwanese TFT display panel makers. Its aim is to make all the sensor module process with glass panels, which will help its clients in reducing production cost. This could also dampen Taiwanese chipmakers pace in developing rival in-screen fingerprint readers and force them to leave the smartphone space and focus on car, home, industrial, and financial card products. Chinese smartphone brands, including Huawei, Lenovo, Vivo and Xiaomi could use Goodix's in-screen fingerprint readers in their phones from next year.
Samsung Galaxy Note 10, Galaxy S10 Expected Feature and Specifications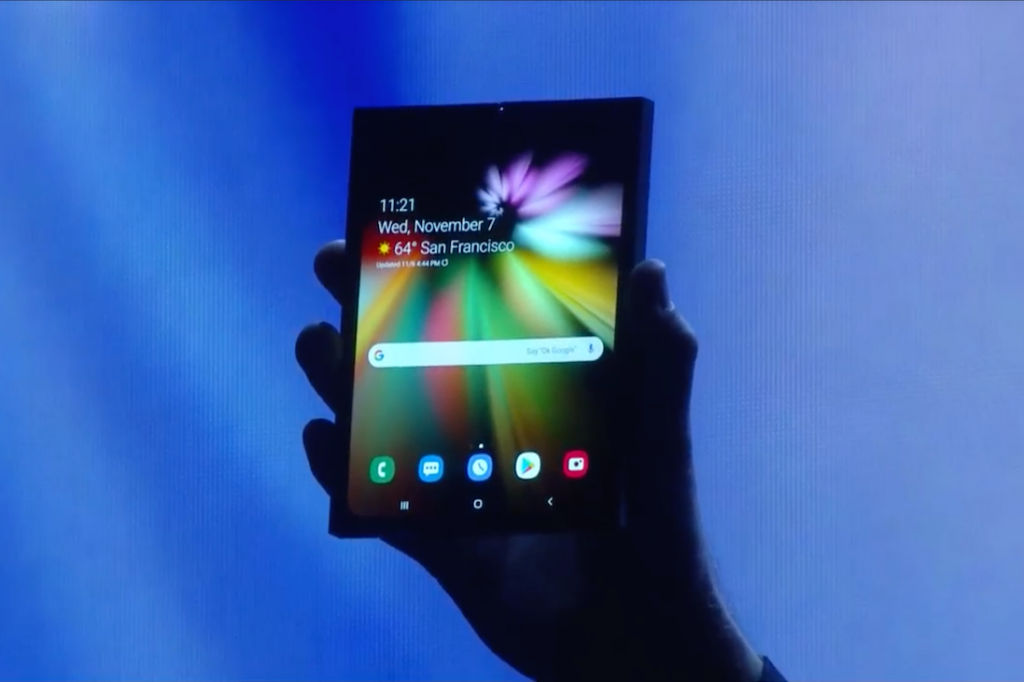 The Samsung Galaxy S10 (codenamed Beyond) could be the first phone from the company to feature an in-screen fingerprint reader, and it could use Qualcomm's ultrasonic fingerprint reader. The company will also launch its first foldable screen smartphone early next year. According to the information that's available right now, the Galaxy S10 could be unveiled in February 2019 at next year's MWC expo. It could feature a Super AMOLED Infinity screen with a completely bezel-less design, thanks to an in-screen fingerprint reader and a front-facing camera hole instead of a notch.
The Galaxy S10 series could feature 7nm EUV-based Exynos 9820 processor, which will use the company's in-house GPU and a dual-NPU (Neural Processing Unit) for the first time. These new phones will use Android 9 Pie-based Samsung One UI for improved ease of use, UFS 3.0 storage for faster read and write speeds. The Galaxy S10 X could be one of the first phones with up to 12GB of RAM. There could be a triple camera setup at the rear. The Galaxy S10 Plus could feature a dual-camera at the front. The company could ditch an iris scanner due to improved reliability and usability of ultrasonic fingerprint readers inside the display. The Galaxy Note 10 could be similar to the Galaxy S10 Plus, albiet with a larger screen, larger battery and an S Pen.