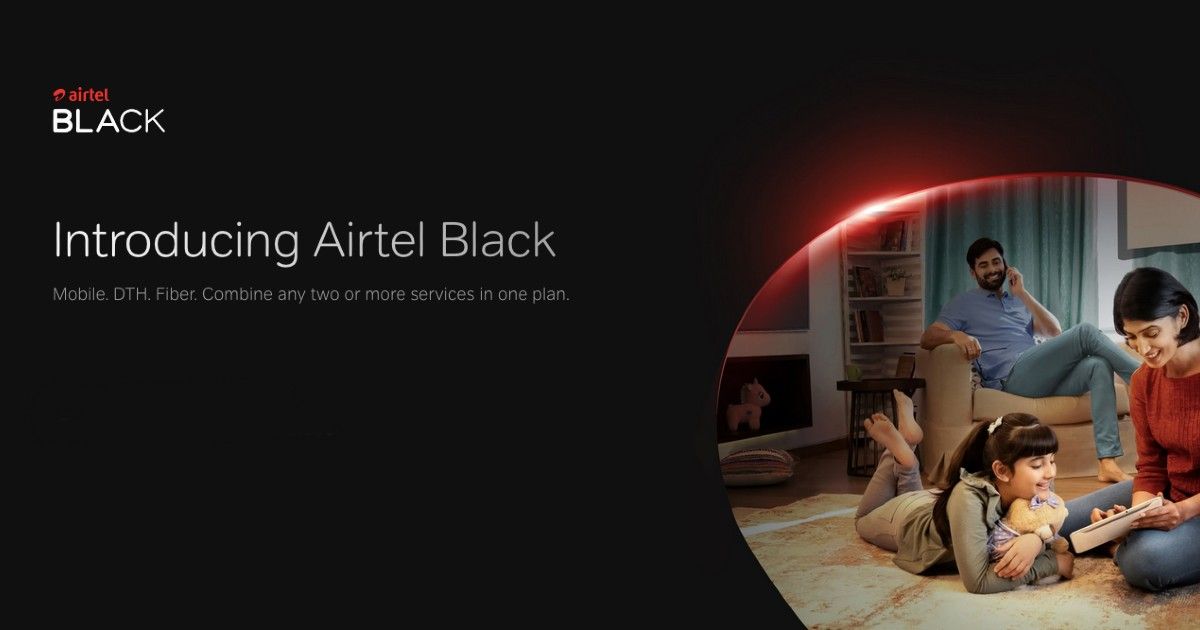 Bharti Airtel has launched a new service that aims to consolidate all Airtel services under a single, payable amount – Airtel Black. The latter offers users with multiple Airtel connections the ability to bring together multiple mobile connections, home fiber broadband connections, and DTH TV connections under one plan – and also offers the Airtel Xstream Box without any fixed payable charge for those who subscribe to the Airtel Black umbrella plans. The service can be offered in both preset plans and custom plans, with the fixed Airtel Black plans priced onward of Rs 998 per month (plus taxes).
Airtel Black: all key benefits
Under Airtel Black, users can combine any number of of mobile phone connections, fiber broadband connections and DTH TV connections under one umbrella. Alongside adding the convenience of having to pay just one bill instead of multiple bills at the same time, the plan is likely an effort from Airtel to urge customers using some of their services to use all.
Under its FAQs, Airtel Black will allow users to combine 10 'parent' postpaid mobile connections, two fiber broadband connections and two 'primary' DTH TV connections. Each 'parent' mobile connection can have eight 'child' connections under it, which can also be added to the Airtel Black plan. Under DTH, each 'primary' connection can further have three secondary connections.
In terms of customer benefits, Airtel claims that the service will offer a dedicated relationship management team, priority complaint resolution, "call pickup in 60 seconds or call back", free home service visits, and sourcing of the Xstream Box for a Rs 1,500 deposit that can be refunded by returning the Box after 12 months.
Fixed plans
While custom plans can be chosen for up to the above mentioned number of users, the scheme will also have four preset monthly plans, which are as follows:
Rs 998: 2x mobile, 1x DTH
Rs 1,349: 3x mobile, 1x DTH
Rs 1,598: 2x mobile, 1x fiber broadband
Rs 2,099: 3x mobile, 1x fiber broadband, 1x DTH
All plans are priced exclusive of taxes, and the prices will differ based on your chosen plans for each connection.