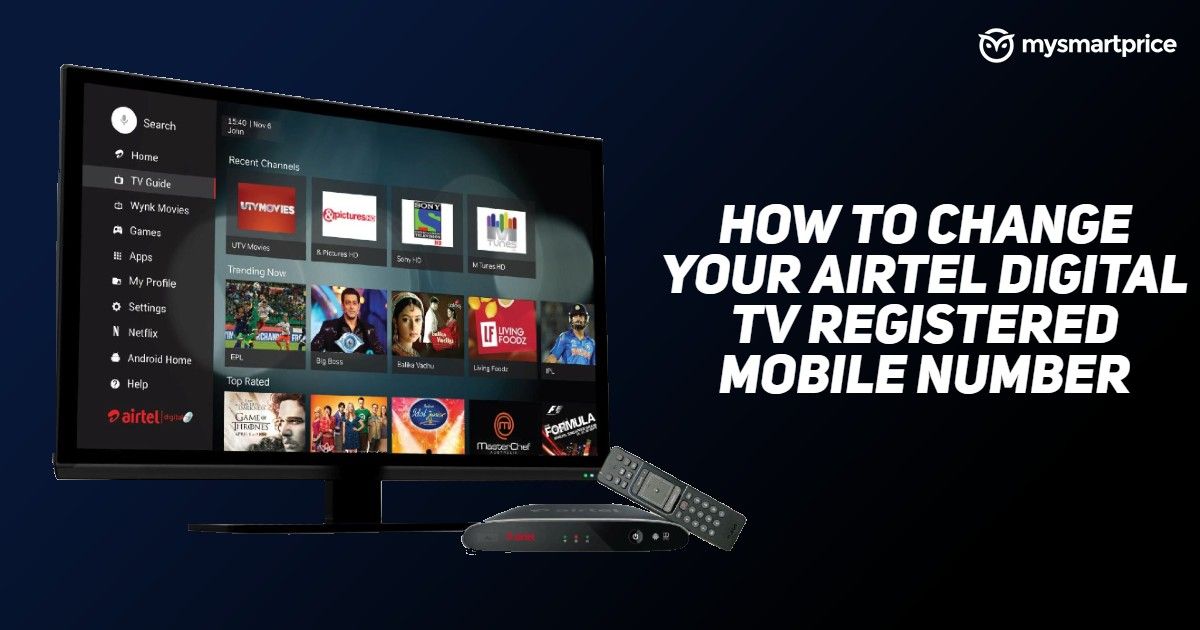 Airtel's Digital TV service is just one of many offered by the telecom operator across the country. The DTH service has earned itself a reputation with an extensive channel selection and reliable support. Airtel DTH offers a plethora of services for its customers. All this is connected to your registered mobile number (RTN). However, in case you've changed your phone number, you'll have to update the same with your Airtel Digital TV account.
Wondering how to do that? Thankfully, Airtel is providing a simple solution for this. In this article, we will talk in detail about how you can change or update your Airtel DTH registered mobile number by following some simple steps.
Also Read: Airtel DTH Plans 2022: Best Airtel Digital TV HD & SD Packs Under Rs 300 with Maximum TV Channels
How to Change your Registered Mobile Number in Airtel Digital TV?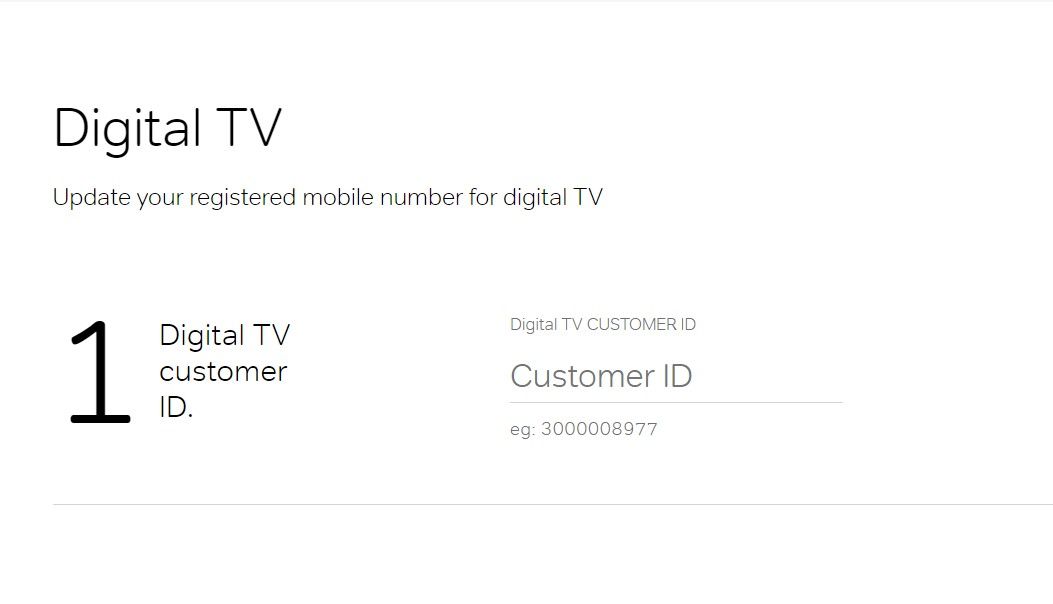 Airtel allows you to change your registered mobile number with some easy steps. You need to have an Airtel Digital TV customer ID and both the mobile numbers handy. Here's how you can change it:
Go to the Airtel DTH official website and navigate the update number page. Alternatively, you can click on this link.
Enter the Airtel Digital TV Customer ID and click on Submit.
You will be asked to confirm a few details like your plan and last recharge amount.
Now, enter the new mobile number and confirm by entering it again in the following box.
Click on the Change Number button at the bottom.
You will receive an OTP on your new mobile number. Enter the OTP and click on Confirm.
With this, you will be able to change your Airtel Digital TV registered mobile number.
Also Read: Airtel WiFi Hotspot Plans 2022: 15 Best Data Recharge Packs for Your Airtel 4G Data Card and Dongle
How to Know Your Airtel Digital TV Customer ID?
Airtel offers plenty of ways through which you can know your Airtel DTH customer ID or mobile number. Here's how you can do it:
Know you Airtel Digital TV Customer ID via SMS or Missed Call Alert
Airtel Digital TV customers can use SMS and missed call services to know their customer ID and mobile number. For SMS, users need to send the message 'BAL' to 54325 from their registered mobile number. You will get your customer ID or DTH number on your mobile number. Alternatively, you can give a missed call on 08130081300 from your registered mobile number to get the customer ID.
Know you Airtel Digital TV Customer ID using EPG
Airtel also displays the customer ID on its Airtel Digital TV platform. Customers can get the information from Electronics Program Guide (EPG) section from their set-top box. Here's how you can get it:
Open the Menu button from your remote and then select My Account.
You will see your customer ID displayed on the screen.